AMARILLO, TX – Between Jan 15, 2016 and Jan 11, 2019, I wrote seven Medtrade Monday articles: Avoid Sham Telehealth Arrangements; Tennessee Case: Warning to Supplier-Funded Telehealth Arrangements; Telehealth and Payment Suspension; Telehealth Arrangements: Continued Scrutiny; Telehealth and Orthotics: Aggressive CMS Actions; Orthotics and Telehealth: A Real World Example; and Telemarketers and Telehealth: Latest CMS Guidance. These articles warned DME suppliers against the following arrangement:
The DME supplier purchases leads from a lead generation company ("LGC"). The DME supplier pays money to the LGC.
The LGC transfers the leads to a telehealth company. The LGC pays money to the telehealth company.
The telehealth company sets up telephone encounters between the leads and telehealth physicians. The telehealth company pays the physicians for their telephone encounters with the leads.
The physicians write orders for orthotics (mostly back braces). The orders end up going back to the DME supplier that started the process by purchasing the leads.
The DME supplier furnishes the brace to the lead and then bills Medicare.
These seven articles repeatedly discussed two warnings:
Kickback – There is a risk that the DME supplier will be construed to be paying the physician who orders the brace. The payment will "flow through" the LGC and the telehealth company. As such, there is a risk of violation of the federal anti-kickback statute ("AKS"). The way to reduce or eliminate this risk is for no money to be directly or indirectly paid by the DME supplier and LGC to the telehealth company. Rather, payment to the telehealth company for the physician encounter needs to come from the patient, the patient's employer, or the patient's insurance company.
Denial of Coverage – CMS has made it clear that the Medicare program will not pay for braces, in which the physician orders arise out of telehealth encounters, unless the following conditions are met: (i) the Medicare beneficiary resides in (a) a rural Health Professional Shortage Area ("HPSA") located either outside of a Metropolitan Statistical Area ("MSA") or in a rural tract or (b) a county outside of a MSA; (ii) the telehealth encounter cannot occur in the beneficiary's living room; rather, the telehealth encounter must occur at an "originating site" (physician office, hospital, Critical Access Hospital ["CAH"], Rural Health Clinic, Federally Qualified Health Center, hospital-based or CAH-based Renal Dialysis Center, Skilled Nursing Facility, and Community Mental Health Center); and (iii) the telehealth encounter must be both visual and audio.
Federal Indictments
These warnings came to fruition in the April 9, 2019 Department of Justice ("DOJ") Press Release entitled Federal Indictments and Law Enforcement Actions in One of the Largest Health Care Fraud Schemes Involving Telemedicine and Durable Medical Equipment (DME) Marketing Executives Results in Charges Against 24 Individuals Responsible for Over $1.2 Billion in losses. Hundreds of Thousands of Elderly and/or Disabled Patients Nationwide and Abroad were allegedly Lured into Criminal Schemes; Center for Program Integrity, Center for Medicare Services, Takes Administrative Action Against 130 DME Companies That Submitted Over $1.7 Billion.
The Press Release states, in part:
One of the largest health care fraud schemes investigated by the FBI and the U.S. Department of Health and Human Services Office of the Inspector General (HHS-OIG) and prosecuted by the Department of Justice resulted in charges against 24 defendants, including the CEOs, COOs and others associated with five telemedicine companies, the owners of dozens of durable medical equipment (DME) companies and three licensed medical professionals, for their alleged participation in health care fraud schemes involving more than $1.2 billion in loss, as well as the execution of over 80 search warrants in 17 federal districts. In addition, the Center for Medicare Services, Center for Program Integrity (CMS/CPI) announced today that it took adverse administrative action against 130 DME companies that had submitted over $1.7 billion in claims and were paid over $900 million.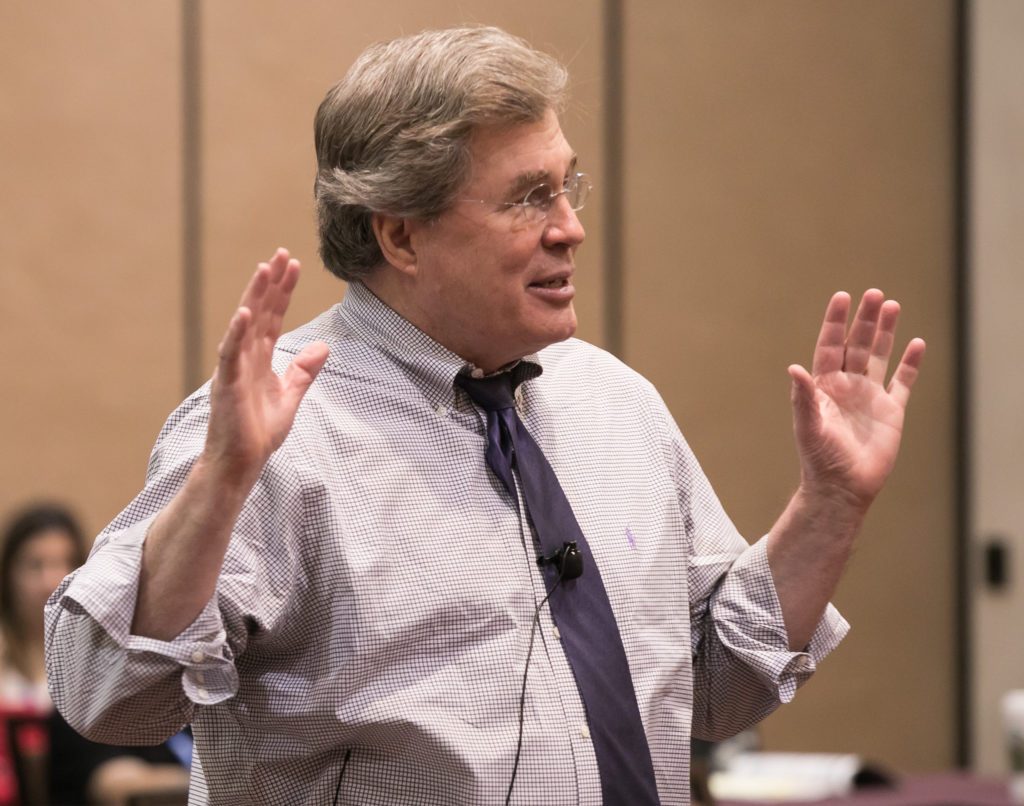 The charges announced last week target an alleged scheme involving the payment of illegal kickbacks and bribes by DME companies in exchange for the referral of Medicare beneficiaries by medical professionals working with fraudulent telemedicine companies for back, shoulder, wrist and knee braces that are medically unnecessary. Some of the defendants allegedly controlled an international telemarketing network that lured over hundreds of thousands of elderly and/or disabled patients into a criminal scheme that crossed borders, involving call centers in the Philippines and throughout Latin America. The defendants allegedly paid doctors to prescribe DME either without any patient interaction or with only a brief telephonic conversation with patients they had never met or seen. The proceeds of the fraudulent scheme were allegedly laundered through international shell corporations and used to purchase exotic automobiles, yachts and luxury real estate in the United States and abroad.
"These defendants — who range from corporate executives to medical professionals — allegedly participated in an expansive and sophisticated fraud to exploit telemedicine technology meant for patients otherwise unable to access health care," said Assistant Attorney General Benczkowski. "This Department of Justice will not tolerate medical professionals and executives who look to line their pockets by cheating our health care programs. I commend the Criminal Division prosecutors and our partners from U.S. Attorney's Offices and law enforcement agencies across the country for their unrelenting efforts to stop this alleged fraud before more money was stolen from American taxpayers."
The Allegations
According to allegations in court documents, some of the defendants obtained patients for the scheme by using an international call center that advertised to Medicare beneficiaries and "up-sold" the beneficiaries to get them to accept numerous "free or low-cost" DME braces, regardless of medical necessity. The international call center allegedly paid illegal kickbacks and bribes to telemedicine companies to obtain DME orders for these Medicare beneficiaries. The telemedicine companies then allegedly paid physicians to write medically unnecessary DME orders. Finally, the international call center sold the DME orders that it obtained from the telemedicine companies to DME companies, which fraudulently billed Medicare. Collectively, the CEOs, COOs, executives, business owners and medical professionals involved in the conspiracy are accused of causing over $1 billion in loss.
Lessons to be learned
If it seems to be "too good to be true," then it is – When a LGC approaches a DME supplier and says: "Pay me money and I will deliver to you physician orders for back braces," then it truly sounds too good to be true…particularly in light of the fact that (i) back braces are not covered by competitive bidding (this will change when the next round is implemented), (ii) reimbursement is high, and (iii) the supplier can ship the braces all over the country. Too many DME suppliers entered into these arrangements without engaging in at least minimal due diligence. With some minor digging, the supplier would discover that (i) the original source of money paid to the telehealth physician comes from the supplier and (ii) Medicare will not pay for the back braces (resulting from telehealth encounters) unless specific conditions are met.
"Code Killers" and the Repetition of History – Humans are "creatures of habit." They repeat their behavior. This is evident in what I call the phenomenon of "code killers." Since the 1970s, when the DME industry came into existence, there has always been a handful of suppliers that gravitate towards the "quick buck." Historically, we saw this with seat lifts and gel mattress pads. Subsequently, we saw this with power wheelchairs (Operation Wheeler Dealer), diabetic testing supplies and NIVs. And now we are seeing this with back and knee braces. The suppliers that play this game are called "code killers." Their actions result in large spikes in claims submissions under particular codes…resulting in the government reacting by making it difficult (if not impossible) to continue billing under the codes.
Spike in Claims Submissions Will Garner Attention – If the claims submissions by a DME supplier "spikes," then the supplier will be looked at. This is true regardless of whether the spike occurs with products that the supplier has historically provided or with a new product line. And this is true regardless of whether the supplier is in Dallas, TX … or is in Muleshoe, TX.
For a Telehealth Company to be Legitimate, its Money Needs to Come From Patients, their Insurance Companies, and their Employers – It is time consuming, and it takes a great deal of capital investment, to set up a legitimate telehealth company. This is because its money must initially come from its investors and from bank loans…after which the telehealth company will start cash flowing from payments (e.g., subscription agreements) from patients, their employers and their insurance companies. A "sham" telehealth company will bypass all of the hard work involved in setting up a legitimate operation and, instead, fund itself from the health care providers (DME suppliers, pharmacies, labs, etc.) that receive the telehealth orders. In the old Charles Schwab commercial, the voiceover says: "You can put lipstick on a pig…but it is still a pig." There is simply no getting around the fact that money must come from the patient, the patient's insurance company, or the patient's employer.
It is the DME Supplier … Not the LGC … That is on the Firing Line – DME suppliers are accredited, they are licensed, they are bonded, they have Medicare and Medicaid numbers, and they bill Medicare. LGCs have none of these responsibilities. LGCs are in the business of making money. They do this by selling leads. LGCs do not have worry about losing a PTAN or facing a payment suspension. At the end of the day, it is the DME supplier that is on the firing line if an arrangement is not legally compliant. Certainly, the LGC can be liable, but it is the DME supplier that is the "low hanging fruit."
John Houseman's Famous Quote – A generation ago, there was a Smith Barney television commercial. Smith Barney was a New York investment firm. The spokesman was John Houseman whose claim to fame was playing a cantankerous Harvard Law School professor in the movie by the name of "The Paper Chase." Houseman was old, wore a bow tie, and looked intimidating. He stared at the camera and said: "At Smith Barney, we make money the old fashioned way. We earn it." The message was that Smith Barney was not a "fly by night" investment shop that would end up blowing up and losing money for its clients. The message was that Smith Barney plays by the book, it can be trusted, and it will always be there for its clients. So what does this have to do with the criminal investigation into the orthotic/telehealth space? It is this: I would rather see a DME supplier make less money and sleep well at night…than make a lot of "quick money" and lie awake at night.
AAHomecare's Retail Work Group
The Retail Work Group is a vibrant network of DME industry stakeholders (suppliers, manufacturers, consultants) that meets once a month via video conference during which (i) an expert guest will present a topic on an aspect of selling products at retail, and (ii) a question and answer period will follow. The next Retail Work Group video conference is scheduled for May 9, 2019, at 11:00 a.m. Central. Renae Storie, Pride Mobility Products, will present "Driving Customer Engagement through Successful Events & Campaigns." Participation in the Retail Work Group is free to AAHomecare members. For more information, contact Ashley Plauché Manager of Government Affairs, AAHomecare (ashleyp@aahomecare.org).
Jeffrey S. Baird, JD, is chairman of the Health Care Group at Brown & Fortunato, PC, a law firm based in Amarillo, Tex. He represents pharmacies, infusion companies, HME companies and other health care providers throughout the United States. Baird is Board Certified in Health Law by the Texas Board of Legal Specialization, and can be reached at (806) 345-6320 or jbaird@bf-law.com.