Decline in Medicare-Registered DMEPOS Locations
WASHINGTON, D.C. – AAHomecare's quarterly supplier number tracking sheet is now available with October 2023 data. AAHomecare monitors the DMEPOS industry by reviewing the list of Medicare enrolled suppliers. The updated tracking sheet shows a slight decline from last quarter's update, which showed the most significant decrease in traditional DMEPOS supplier locations in years.
AAHomecare now estimates there are currently 8,088 traditional Medicare DMEPOS locations across the country, about 100 locations decrease from the last reporting for July 2023. AAHomecare continues to show a 37% decrease in traditional DME supplier locations since 2013. State-specific results and the association's "heat-map" of supplier locations nationwide document can be found here.
Sales Tax Break For Breast Pumps
SACRAMENTO, CA – California Governor Gavin Newsom signed into law AB 1203, legislation exempting breast pumps and supplies from state sales tax for five years. The passage of this legislation comes after a year of grassroots advocacy and work with a state lobbyist through Parity for Pumps, an initiative of the AAHomecare Breastfeeding Coalition.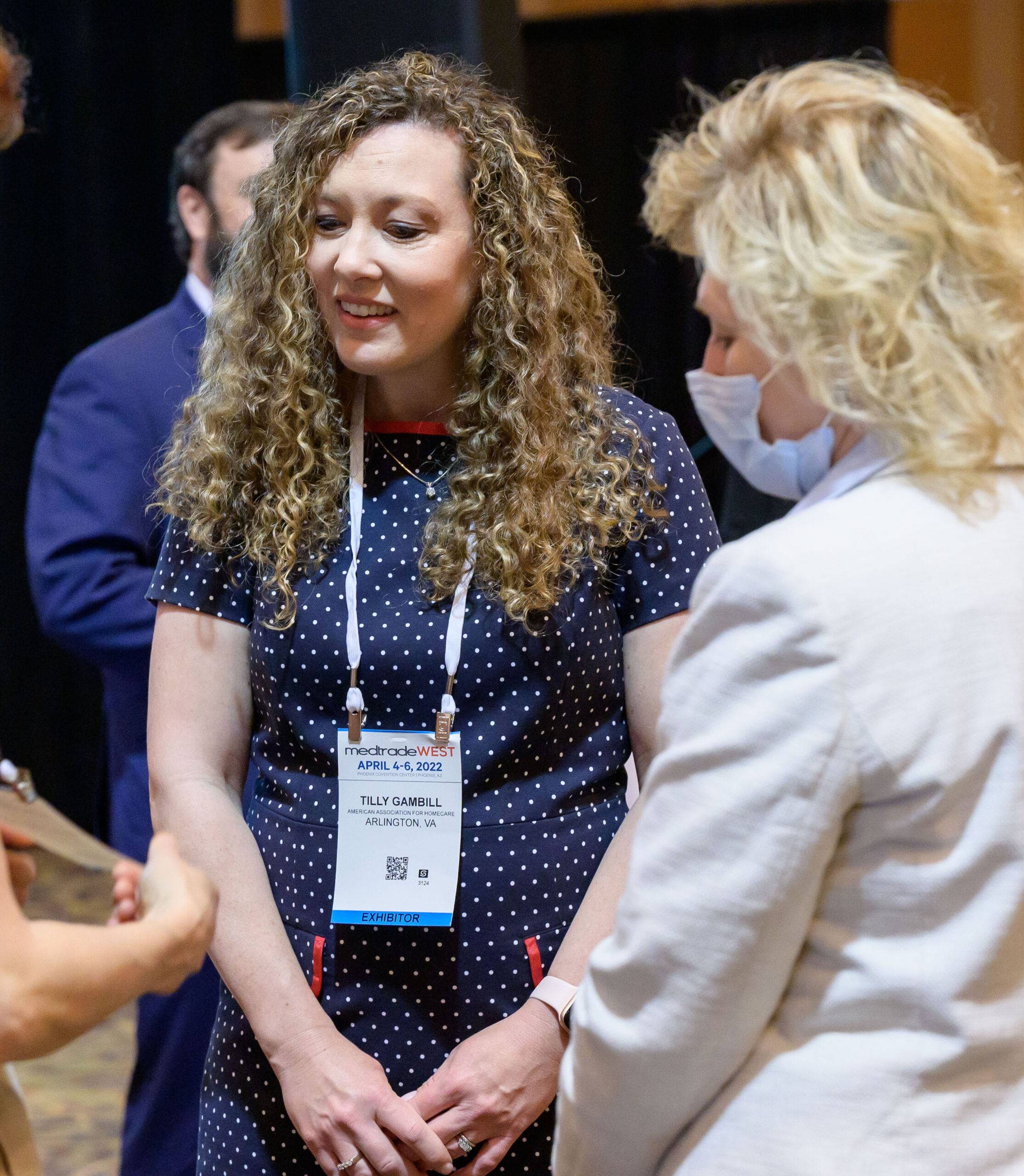 AB 1203 is estimated to save California families nearly $100 million in taxes over five years. The bill received unanimous support in the Legislature and was supported by IBCLCs and maternal and child health experts.
"This is a large win for the Breastfeeding Coalition and Parity for Pumps. California was a key state for our members," noted Tilly Gambill (pictured), senior director of Education, Marketing & Events. "We appreciate the leadership and passion for this legislation from Dr. Jasmeet Bains, our champion in the Assembly. While this win comes on the heels of state sales tax exemption for breast pumps and supplies in Illinois and Rhode Island last year, we are emboldened by the unanimous support the legislation received in California and look to continue the momentum across the nation."