All workshops are being held Monday, October 24.
---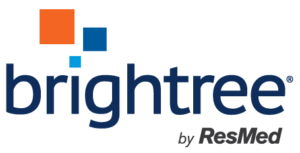 9:00 AM – 11:00 AM
Key Metrics from Order to Cash
Fee: $99
We all know that metrics are important measurements in the health and success of a DME company. But, are you tracking the right metrics?  Do you know what your KPI results mean?  Do you know where to obtain these results and understand how to evaluate what action should be taken?
Objectives:
Users will be able to identify key metrics important to their own business
Users will learn important tools to help them monitor KPIs
Users will understand how to identify trends and understand how their business is performing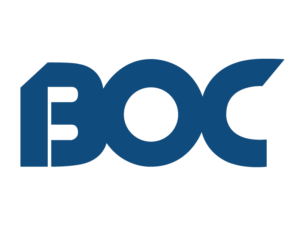 9:00 AM – 1:00 PM
An Introduction to the Certified Durable Medical Equipment Specialist (CDME)
Fee: $49
A Certified Durable Medical Equipment Specialist (CDME) is a person who demonstrates a broad knowledge of the DME/supply industry, including: prescription verification, intake process, product selection, dispensing and setup, documentation, billing, compliance, and performance management. In this workshop, participants will learn:
1.The scope of practice for the CDME.
2.The value of the CDME credential for individuals and facility owners.
3.How to market the CDME credential to customers, referral sources, and third-party payers.
This workshop serves as instructional preparation for the BOC CDME exam. Learn more about the credential and access exam resources HERE.
Over 70% of BOC CDMEs report that this credential has delivered a positive impact for their career. Imagine what it might do for you!
BECOME a CDME at MEDTRADE!
Take advantage of special pricing for Medtrade Attendees. •CDME Application Fee: $50
CDME Exam Fee: $75 (25% discount)
The BOC CDME exam can be taken anytime, anywhere—home, office, hotel—with a live, remote proctor.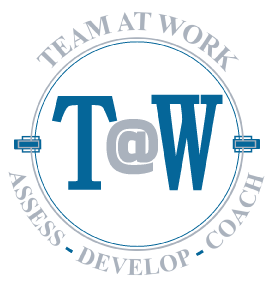 9:00 AM – 1:00 PM
Team@Work Sales BootCamp
Speaker: Ty Bello, President and Founder of Team@Work
No fee to attend
Every Sales Professional has the drive and desire to make it to peak performance in sales. The Team@Work Sales BootCamp provides the Sales Professional a course to achieve their goal of reaching their highest possible level.
Bootcamp for any recruit is a transformational time and period in their military career. Some would say that we have all experienced our own version of Bootcamp, or that life in general is a Bootcamp of sorts.
The Team@Work Sales BootCamp will be a transformational time in the life and career of the Sales Professionals who enlist in this journey.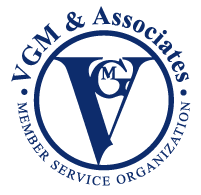 9:00 AM – 12:00 PM
Forensic Denials DME Season 2 Episode 2
Presenters: Ronda Buhrmester, CRT, Director of Reimbursement, The VGM Group, Inc.; Dan Fedor, Director of Reimbursement and Education for U.S. Rehab, The VGM Group, Inc.
Fee: $49
Medtrade attendees raved about season 1 of Forensic Denials so much that the lead investigators are bringing season 2 to the Medtrade Atlanta in October with ALL new cases to solve.
Eagle-eyed reimbursement experts Ronda Buhrmester of VGM & Associates, and Dan Fedor of VGM's U.S. Rehab review some of the most horrific claim denials as they assemble the pieces left behind to determine the culprit. They will, along with the witnesses (the attendees), re-create the scene of the claim submission and investigate each one to determine if it was an innocent error, or intentional, or something even darker. Muhahahaha!
This is an interactive session where the attendees WILL participate during the investigation of some of the most hair-raising denials (claim submission, prior authorization, post pay audit). We WILL uncover what went horribly wrong from the intent of the policy to that fateful day of the denial.
You are probably asking yourself "what will I gain from this session?"  There will be several takeaways, one is identifying the motive of the contractors when implementing medical policies into prior authorization and processing guidelines. Another takeaway will be learning how to conduct a detailed analysis of the evidence (denial) and trace it back to the policy to determine what went wrong with the objective to resurrect the current denial(s) and implement procedures to reduce (eliminate) the chance of these horrible denials in the future.
If you have any unsolved cases of your own bring them to be analyzed by the forensic team (remember no PHI).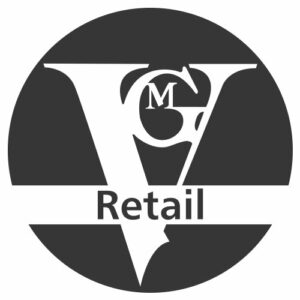 9:00 AM – 5:00 PM
Brick-by-Brick Workshop: The Foundation to Operating a Profitable Business
Speaker: Rob Baumhover, Director, VGM Retail
No fee to attend

This session will incorporate the uniquely collaborative elements of VGM's Brick by Brick: Retail Learning Workshops into 7-8 hours of learning and brainstorming. If you have never attended one of these workshops, you can prepare for an engaging and lively environment coupled with attendee participation and active takeaways. What makes this session different is the fresh ingredients delivered by your industry peers. VGM and Essentially Women have found that in-person discussion garnished with expert-led roundtables is the recipe for nutrient-rich learning. After all, it tastes best to learn from the best (i.e., the people who are in the weeds of owning and operating a cash business). As you shuffle through the topics, find yourself sifted into the mix of owners and managers that operate using a variety of business strategies — all-cash models, partial-cash models, and insurance-based models looking to expand with retail.
Discuss different marketing strategies that providers are using to generate business.
Describe the different ways to teach and train your sales staff.
Identify different categories and products that sell.
Discuss different merchandising techniques to drive additional sales