AMARILLO, TX – At first glance, this may seem like a strange article to write for DME suppliers. However, an increasing number of DME suppliers (like pharmacies, health food stores, and others) are looking at the potential of selling CBD. And so I thought I would write a two part series of articles that provide a primer on CBD.
The acronym ("CBD" has inserted itself into the national discussion. Some consider CBD to be a miracle drug that cures, or alleviates the symptoms of, multiple medical ailments. Others consider CBD to be no more effective than the "magic elixirs" sold from the backs of wagons in the 1800s. Nevertheless, there is a growing body of opinion that CBD does have tangible medical benefits for its users.
And then there is the debate as to whether the sale of … and the use of … CBD are legal. One school of thought is that federal law prohibits the sale/use of CBD while state laws allow such sale/use. Another school of thought is that if CBD has no hallucinogenic effects, then it is legal across the board. As is often the case, the correct answer is not so "black and white."
Part One of this two part series (i) presents an overview of what CBD is and (ii) compares CBD to THC and marijuana. Part Two, which will be quite a bit lengthier, will discuss what federal and state law say about the sale and use of CBD.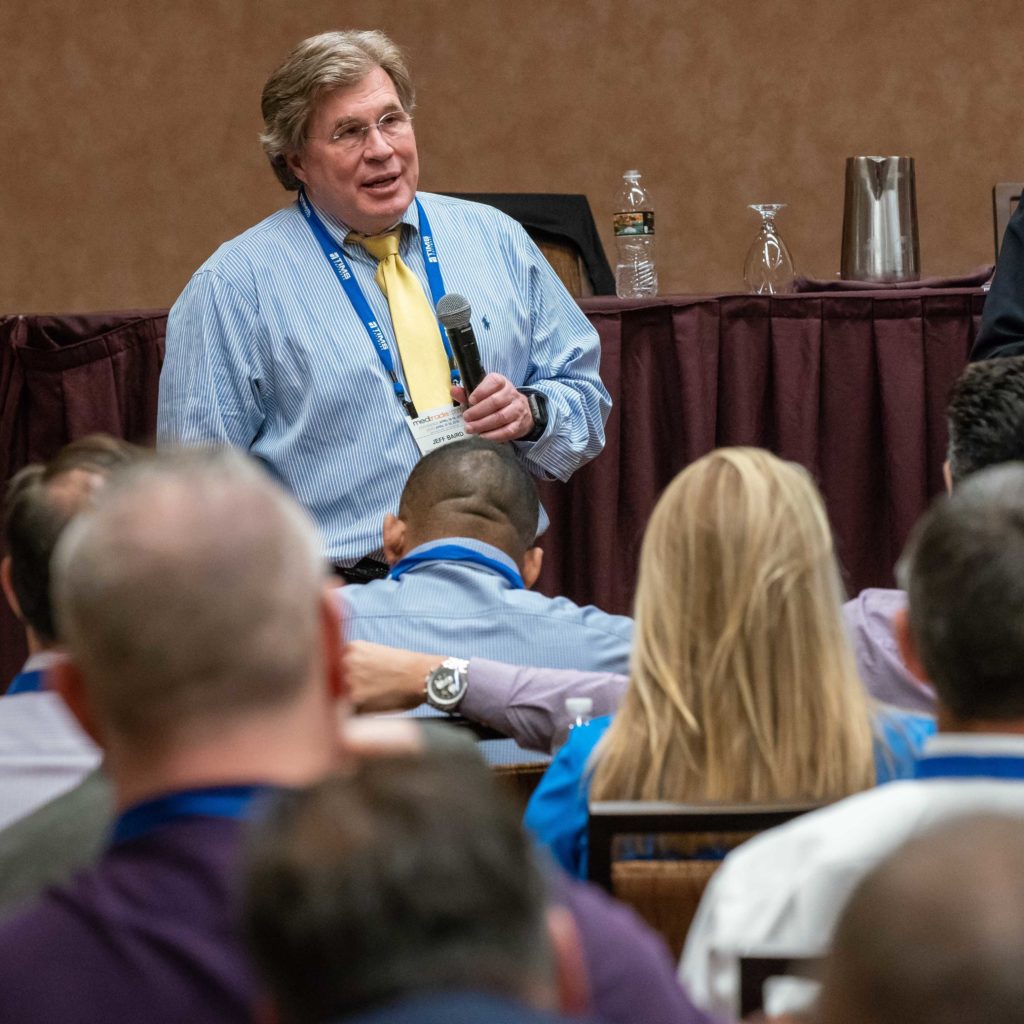 Increase in Demand
According to a 2018 article, sales of hemp-derived CBD products reached $170 million in 2016. In 2018, a 55% compound annual growth rate was predicted … leading to an estimate that within five years, over $1.9 billion would be spent on CBD products. According to the article, 62% of CBD users reported using it for a medical condition, with the top three reported conditions for use being pain, anxiety, and depression. Most observers agree that there will continue to be a dramatic increase in demand for CBD products.
Key Terms
Cannabis – Cannabis is a genus of flowering plants that contain compounds called cannabinoids. There are numerous cannabinoids in cannabis plants, but the most studied cannabinoids are (i) THC and (ii) CBD.

CBD – This is a cannabinoid that some think has more potential medical benefits than THC but with minimal psychoactive effects. CBD does not cause a "high."

CBD Oil – CBD Oil is derived from the cannabis plan through a distilling process.

Marijuana – In the most basic form, marijuana is made of the dried flower buds of cannabis plants that contain the highest concentrations of THC.

Hemp – Hemp is a cannabis plant, particularly used for the soft fiber found in the stalk of the plant. THC is present in hemp in trace amounts.   In the United States, to be classified as "hemp," the government requires that it contain no more than 0.3% or less THC.

THC (delta-9-tetrahydrocannabinol) – This is the psychoactive component of cannabis that is the primary cause of the "high" associated with cannabis in recreational users. THC has long been thought to have some medical benefits.
CBD vs. THC and Marijuana
Does not create a "high."

Under federal law, legal CBD products in the U.S. are derived from hemp; state laws may or may not also allow marijuana-derived CBD.

Typically said to treat seizures, depression, migraines, other mental disorders, and joint pain or swelling; both CBD and THC can be used to treat pain, anxiety, and nausea.

Few known side effects. It may raise the level in the blood of certain medications.

Some research suggests that CBD is an inhibitor of CYP450 enzymes, common in drug metabolism, which creates more potential drug-to-drug interaction issues and safety concerns.

A World Health Organization ("WHO") report states that CBD shows no effects to indicate abuse or dependence potential.
THC and Marijuana
Create a "high," due to their psychoactive component.

Marijuana has a higher THC than hemp.

Potential medical uses include glaucoma, muscle spasticity, and insomnia. Both CBD and THC can be used to treat pain, anxiety, and nausea.

Potential side effects may include: slower than average response time, memory loss, feeling of being "high," coordination issues, increased heart rate, dry mouth, and red eyes.
How CBD Can Be Taken
Inhalation (vaping or smoking) – This may expose the user to carcinogens from smoking and unknown potential long-term side effects of vaping.

Sublingual Products – Sprays, oils, or lozenges that allow the CBD to be ingested without being subjected to the digestive track.

Edibles – These include gummies, truffles, mints, baked goods, drinks, etc.

Topicals – There are numerous CBD-infused lotions, balms, salves, and transdermal patches.
What CBD Can Treat
Childhood Epilepsy Syndromes – The strongest scientific support for CBD use is for childhood epilepsy syndromes, such as Dravet syndrome and Lennox-Gastaut syndrome, that do not respond to anti-seizure medications. The FDA approved Epidiolex, which contains CBD, to aid patients with these conditions.

Anxiety, Insomnia, and Other Mental Health Issues – CBD is commonly used in association with these issues. There is, however, little scientific support.

Chronic Pain – A European animal study showed CBD applied to skin could lower pain and inflammation due to arthritis.
There is still very little scientific research on the effectiveness of CBD and even fewer human studies. As the ability to access CBD and hemp increases, more studies will be conducted.
AAHOMECARE'S EDUCATIONAL WEBINAR
Building a Legally Compliant Referral Network
Presented by: Jeffrey S. Baird, Esq., Brown & Fortunato, P.C.
Tuesday, December 10, 2019
3:30-4:30 p.m. EASTERN TIME
The lifeblood of the successful DME supplier is a continuous flow of repeat and new patients. It is important for the supplier to build up a strong network of referral sources. This network can be comprised of physicians, home health agencies, hospitals, pharmacies and other providers. There are multiple federal and state anti-fraud laws that govern relationships between health care providers…when one of the providers is a referral source. This program will discuss the applicable laws, including the federal anti-kickback statute, the federal Stark physician self-referral statute, the federal beneficiary inducement statute, and an example of state anti-fraud statutes. The program will discuss (i) the types of arrangements with referral sources that fall within statutory exceptions and "safe harbors" and are, therefore, safe and (ii) the types of arrangements that need to be avoided.
Register for Building a Legally Compliant Referral Network on Tuesday, December 10, 2019, 3:30-4:30 p.m. ET, with Jeffrey S. Baird, Esq., of Brown & Fortunato, PC.
FEES:
Member: $99.00
Non-Member: $129.00
AAHomecare's Retail Work Group
The Retail Work Group is a vibrant network of DME industry stakeholders (suppliers, manufacturers, consultants) that meets once a month via video conference during which (i) an expert guest will present a topic on an aspect of selling products at retail, and (ii) a question and answer period will follow. The next Retail Work Group video conference is scheduled for December 12, 2019, at 11:00 a.m. Central. Ashley Plauché, AAHomecare, will present "Retail Myths vs Realities." Participation in the Retail Work Group is free to AAHomecare members. For more information, contact Ashley Plauché Manager of Government Affairs, AAHomecare (ashleyp@aahomecare.org).
Jeffrey S. Baird, JD, is chairman of the Health Care Group at Brown & Fortunato, PC, a law firm based in Amarillo, Texas. He represents pharmacies, infusion companies, HME companies and other health care providers throughout the United States. Mr. Baird is Board Certified in Health Law by the Texas Board of Legal Specialization, and can be reached at (806) 345-6320 or jbaird@bf-law.com.