SAN DIEGO – ResMed has completed its acquisition of Brightree®, a privately held developer of business management and clinical software applications for the post-acute care industry. The $800 million cash transaction is expected to be immediately accretive to gross margins and non-GAAP diluted earnings per share after close and beyond.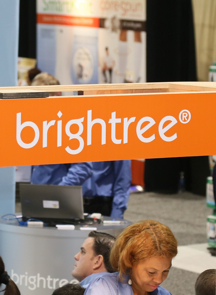 "We are pleased to close our acquisition of Brightree," said ResMed CEO Mick Farrell. "Their culture and strong suite of products are a great strategic fit. Brightree gives us an additional offering to enable customers to be more efficient and improve outcomes for patients, providers and payers."
"We are excited to now officially be part of the ResMed team," said Dave Cormack, president and CEO of Brightree. "As the recognized global leader in connected care through remote patient monitoring, ResMed will help us further innovate and develop our products and services that help post-acute care providers navigate the inherent complexities of the healthcare system and ensure exceptional patient care."
Snapshot – ResMed's Brightree® Acquisition
• enhances ResMed's portfolio of products and software solutions to drive efficiencies for customers and improve outcomes for patients, providers and payers; and
• strengthens ResMed's healthcare technology solutions, adding to software revenue growth opportunities.
• Brightree will operate as a separate entity; managed independently with its headquarters in Atlanta.