Golden Technologies Brings Quick Ship Lead Times Down to 24-48 Hours
OLD FORGE, PA – Pennsylvania-based manufacturer Golden Technologies is bringing back its pre-pandemic "Quick Ship" lead time. Effective immediately, all in-stock power lift recliners will now ship 24 to 48 hours from order entry instead of the 72-hour lead time that was previously in effect.
Golden's inventory status and lead times have come a long way since the COVID-19 pandemic hit in March 2020. Workforce and supply chain challenges combined with the increased demand in the furniture industry made it impossible for the lift recliner leader to build and maintain inventory.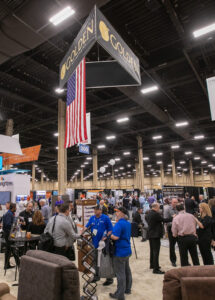 "This is a huge milestone for Golden that I am extremely happy to announce," said Rich Golden, CEO. "For many consumers, they rely on their lift chair to get them through the day. When the lead times increased for reasons beyond our control, we set a goal to find a way to shorten them."
Golden navigated the many challenges the pandemic presented with shorter lead times in mind. As a result, they have strengthened their workforce, opened a new and more efficient distribution center and successfully negotiated with vendors to meet reasonable lead times.
"These reduced lead times would not have happened if it wasn't for our hardworking and dedicated team. Each team member in production and traffic, customer and technical service, accounting, marketing, and sales showed up day after day and did everything they could to continue to provide customers with the power lift recliners they so desperately needed," Golden said. "And for them, I am extremely grateful."
Golden's special order lead times remain at 6 to 8 weeks from order entry.
ResMed Signs On For Medtrade East
SAN DIEGO – San Diego-based ResMed recently joined the exhibitor list for Medtrade East, scheduled for Oct. 24-26, 2022 at the Georgia World Congress Center in Atlanta. ResMed manufactures cloud-connected medical devices for people with sleep apnea, COPD, and other chronic diseases.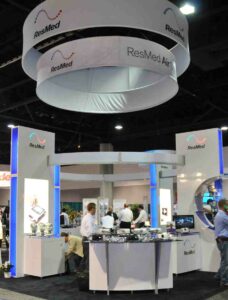 "ResMed is extremely familiar to our attendees and we are pleased to welcome them back to Medtrade East," says York Schwab, show director. "It will be the last Medtrade East for the foreseeable future as we go to Dallas in 2023 and transition to one show per year."
"Anytime we get a chance to spend time with our HME partners at an important industry event, it is a valuable opportunity for us," says Bill Shoop, vice president, North America Sales, ResMed. "With the challenges our industry is facing right now, it's more important than ever to understand how we can best serve our HME partners and collaborate on innovate ways to help ensure patients get the therapy they need."
Shoop is seeking to strike a balance between face-to-face and virtual events, with the goal of delivering the most value to customers and patients. Meanwhile at Medtrade East, he says, "ResMed will feature our broad portfolio of digital health technologies, masks, and devices designed to deliver value to our HME customers and their patients."
Stand Up for Homecare Returns for Medtrade East
ATLANTA – Connect and celebrate with fellow HME leaders at the Stand Up for Homecare reception and take in the fabulous rooftop view at Ventanas – Oct. 25 from 5:30-7:00 PM. Tickets are available here  or as an add-on to the Medtrade registration.
Funds raised at Stand Up for Homecare allow us to support patient advocacy groups that represent a large cohort of people who depend on the products and services we provide. These groups, including the influential ITEM Coalition, are important allies on many HME public policy priorities. Contact Sue Mairena at at suem@aahomecare.org for multi-ticket packages and sponsorship opportunities.
Welcome To Atlanta Reception + Ask The Experts
ATLANTA – The new 'Welcome To Atlanta Reception' is a new addition to Medtrade East. "The Expo Hall will be open from 9:00 to 5:00 on Tuesday, Oct. 25, and we will have the Welcome To Atlanta Reception in the Expo Hall from 4:00 p.m. to 5:00 p.m. on Oct. 25 with food and refreshments," says York Schwab, show director. "There will be a different slate of sponsorship opportunities for companies at this great event."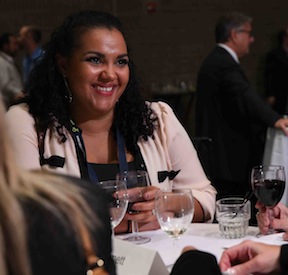 The Audit Happy Hour, which ultimately became Ask The Experts, will be back at its original time of 5:00 p.m. to 6:15 p.m. on Monday, Oct. 24. Ask The Experts will be a free event for attendees who hold a Conference Pass. "The educational conference sessions on Oct. 24 end at 4:30 and/or 5:00," Schwab explains, "so attendees can walk right into Ask The Experts for additional knowledge and refreshments."
When Medtrade East concludes in Atlanta, attendees can look forward to a single show in Dallas, scheduled for March 28-30, 2023. "Our mission is to stage events that unite the HME industry, and having one annual event will help bring together buyers, sellers, and educators under one roof for the ultimate product and information sourcing event," says Sarah Varner, vice president of Marketing, Industrial Connections, Emerald.