WASHINGTON, DC – CMS announced last week that accessories for group 3 power Complex Rehab Technology (CRT) mobility products will continue to remain exempt from the application of competitive bidding derived pricing for Medicare beneficiaries. Congress has twice passed legislation delaying the application of bidding derived pricing, including a six-month delay as part of last December's CURES bill that was set to expire on June 30. Today's policy change, announced here by CMS, essentially extends the CURES provisions indefinitely. From CMS' announcement:
CMS is issuing a new policy on how adjustments to the fee schedule based on information from competitive bidding programs apply to wheelchair accessories and back and seat cushions used with group 3 complex rehabilitative power wheelchairs. Section 16005 of the 21st Century Cures Act currently allows higher payments for these items but is set to expire after June 30, 2017. By continuing these higher payments, this new action will help to protect access to complex rehabilitative power wheelchair accessories on which people with significant disabilities depend.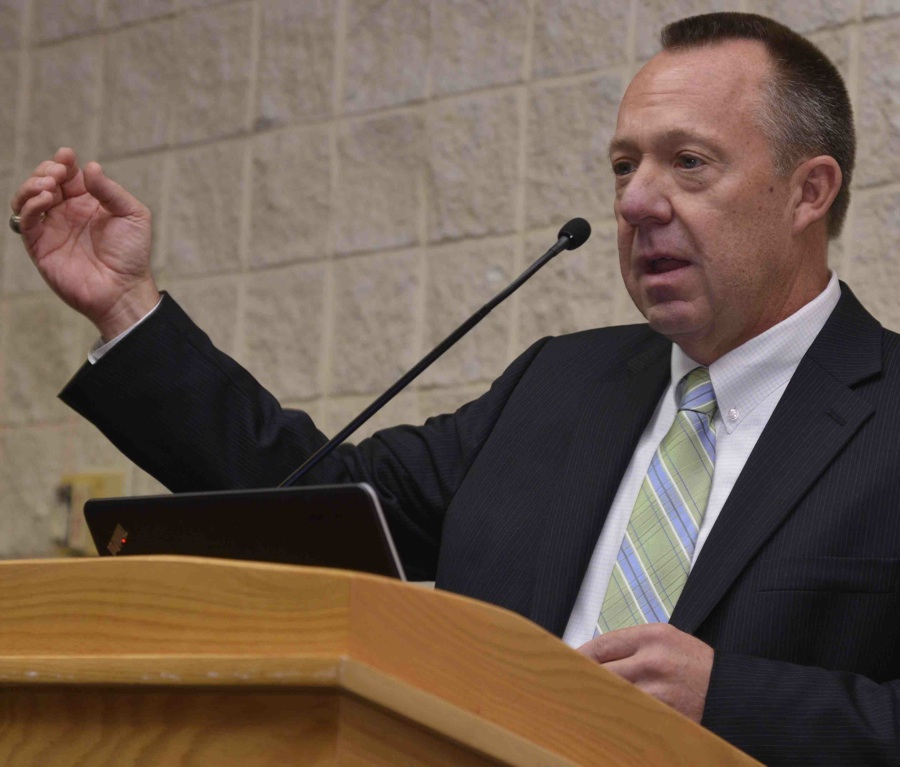 "Today's announcement marks a big win for home medical equipment providers who furnish CRT products," said Tom Ryan, president & CEO of the American Association for Homecare. "CMS' action ensures that individuals with significant disabilities will continue to have access to specialized technology that they depend on, which will also be welcome news for caregivers and medical professionals who support these individuals."
"This result would not have been possible without the combined efforts of the HME community and patient advocacy groups working together to both mobilize their constituencies and to directly reach out to Congress and CMS on this issue," added Ryan. "I'm especially appreciative of the terrific support that the National Coalition for Assistive and Rehab Technology, United Spinal Association and the ITEM Coalition lent to this effort, as well as the strong engagement from AAHomecare member companies that manufacture and provide mobility products. When the HME industry and patient groups are strongly united on public policy initiatives, it sends a powerful message to regulatory agencies and Capitol Hill."
"It's clear that the new leadership at HHS and CMS understand the effectiveness of highly specialized CRT products and other essential HME products in meeting patient needs and reducing hospital stays and other costly clinical interventions," said Ryan. "We also appreciate the sustained advocacy of Senators Bob Casey (D-Pa.) and Rob Portman (R-Ohio), as well as Reps. Lee Zeldin (R-N.Y.) and John Larson (D-Conn.), who both helped secure the earlier legislative delays to bidding-derived cuts and also led Congressional efforts to secure a long-term solution on CRT."
"The recent Congressional sign-on letter supporting several HME public policy priorities, including action on CRT accessories, also helped send a strong message about Congressional interest in this issue," Ryan noted. "Reps. Cathy McMorris Rodgers (R-Wash), Diana DeGette (D-Colo.), Dave Loebsack (D-Iowa) and Lee Zeldin (R-N.Y.) deserve a great deal of credit for spearheading that effort. Additionally, we received great support from members of both parties on the Senate Finance Committee, as well as on the House Ways & Means and Energy and Commerce Committees, who urged CMS to adopt this much-needed permanent fix."
Complex Rehab wheelchairs and related accessories are used by a small population of people with high levels of disabilities such as ALS, cerebral palsy, multiple sclerosis, muscular dystrophy, spinal cord injury, and traumatic brain injury. Within the Medicare program, these individuals represent a small but very vulnerable group of people with significant disabilities and account for less than 10% of all Medicare beneficiaries who use wheelchairs.
The specialized equipment is provided through a clinical team model and requires evaluation, configuration, fitting, adjustment, and/or programming. This small population has the highest level of disabilities and requires these individually configured Complex Rehab wheelchairs and critical related accessories to meet their medical needs and maximize their function and independence.
DME MACs Add RARC Code to Identify CURES Adjustments
WASHINGTON, DC – All four DME MACs will be using remark code N689 on remittances when reprocessing claims affected by the CURES Act as follows.
RARC Code 'N689' will be used to identify claim adjustments with the following Alert Message. The narrative is:
• This reversal is due to a retroactive rate change.
• N689 will be in the 2100.MOA segment of the ERA and in the claim header MIA/MOA section on the SPR.
AAHomecare communicated with CMS to make sure they understood the importance of this issue to suppliers, and we are excited to see this positive change being made. Those claims that have been adjusted will not be affected, but for the millions that remain to be adjusted this will be a great way to identify the adjustments.