DURYEA, PA – As 2023 nears its midpoint, company officials at Pride Mobility Products, Duryea, Pa. are reporting strong sales and more than a little optimism about the second half of the year.
Medtrade Monday sat down with Jeff Distasio, vice president of Sales, to learn more about company plans, new products, the Medtrade experience, and the future.
Medtrade Monday: How has the year been going so far?
Jeff Distasio: It has been a very strong start to the year. Sales are strong across the board in power recliners, scooters, and power wheelchairs.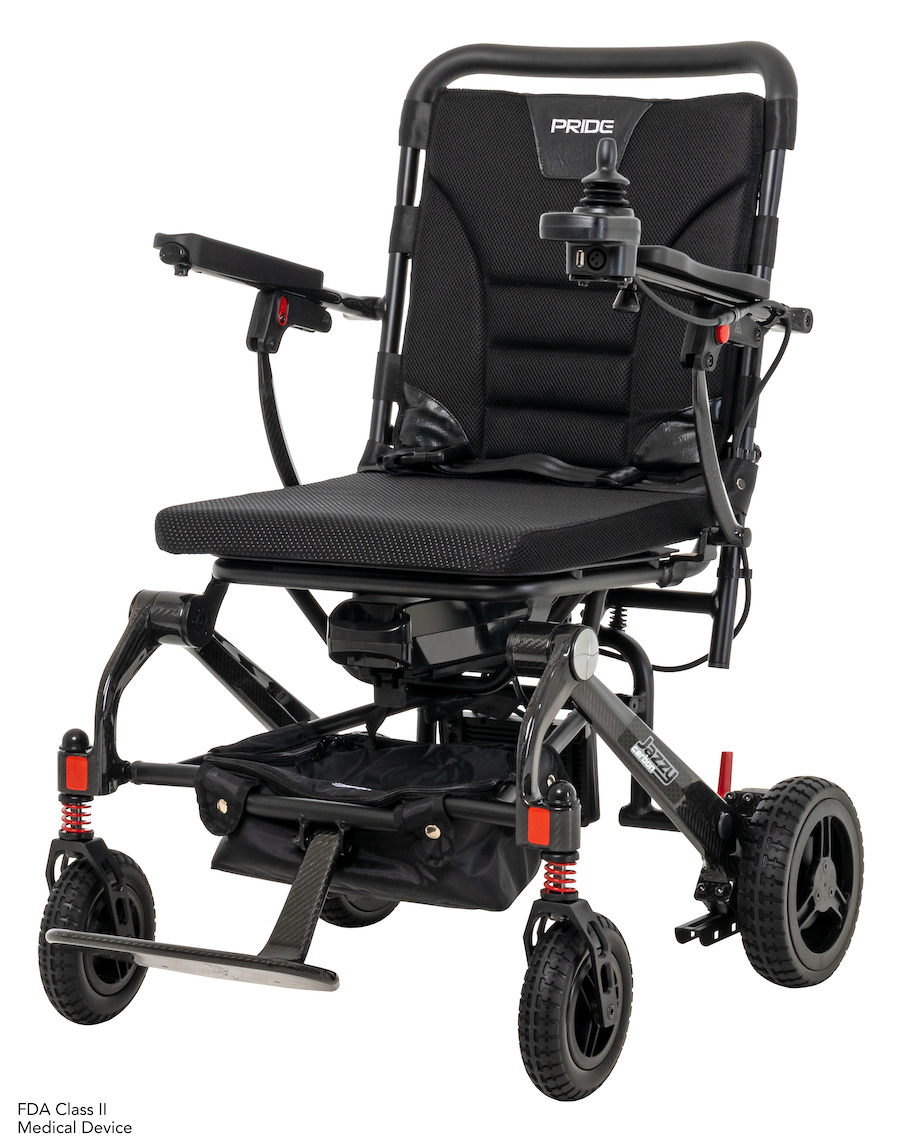 Medtrade Monday: What products were you highlighting earlier this year at Medtrade in Dallas?
Jeff Distasio: We highlighted some of our newer scooters that we will be launching in the summer. We also highlighted some newer power wheelchairs (PWCs) such as our lightweight Jazzy Carbon (pictured) and our Jazzy Evo 614HD heavy duty PWC.
These products have been very successful for our providers immediately upon launching them. We also highlighted our highly successful new Viva!Lift Recliner—the Viva!Lift Ultra (pictured lower right). Our newly launched i-Go travel scooter that can easily be split apart into 2 lightweight pieces and also can be folded up and towed like luggage has also been successful and garnered a great deal of attention at the show.
Medtrade Monday: What did attendees like the most and why?
Jeff Distasio: The attendees seemed most impressed by the fact that our product enhancements and new product launches really met the needs of new mobility product purchasing consumers. Attendees liked that we addressed the variety of environments where consumers use these products.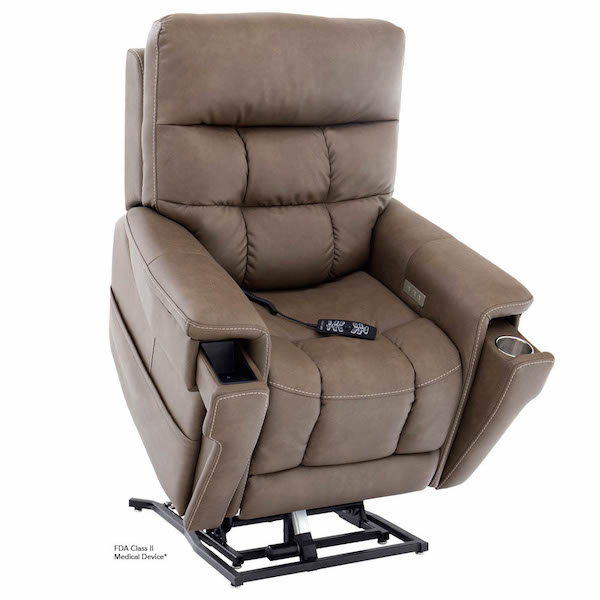 Medtrade Monday: What new products and/or company news is on the horizon for Pride?
Jeff Distasio: We have quite a few new products in our product pipeline that we are going to be launching throughout the balance of this year.  At Pride, we are always looking to create the best Provider and consumer experience by constantly innovating and developing products that exceed their expectations and feature the quality and dependability that Pride products are known for. Our upcoming product launches will be across all of our product categories.
Medtrade Monday: What is your opinion of Medtrade becoming an annual event in Dallas?
Jeff Distasio: Having an annual event is a great idea. The Medtrade event in Dallas was well attended and we believe it will draw even larger crowds in the future. From a manufacturer perspective, it allows us to focus on a specific goal in terms of new products and product enhancements / developments so we can keep our offerings fresh and forward-looking. It also gives us the opportunity to gather feedback from providers on what sort of things they feel are either missing in our portfolio or what enhancements they would like to see in the future.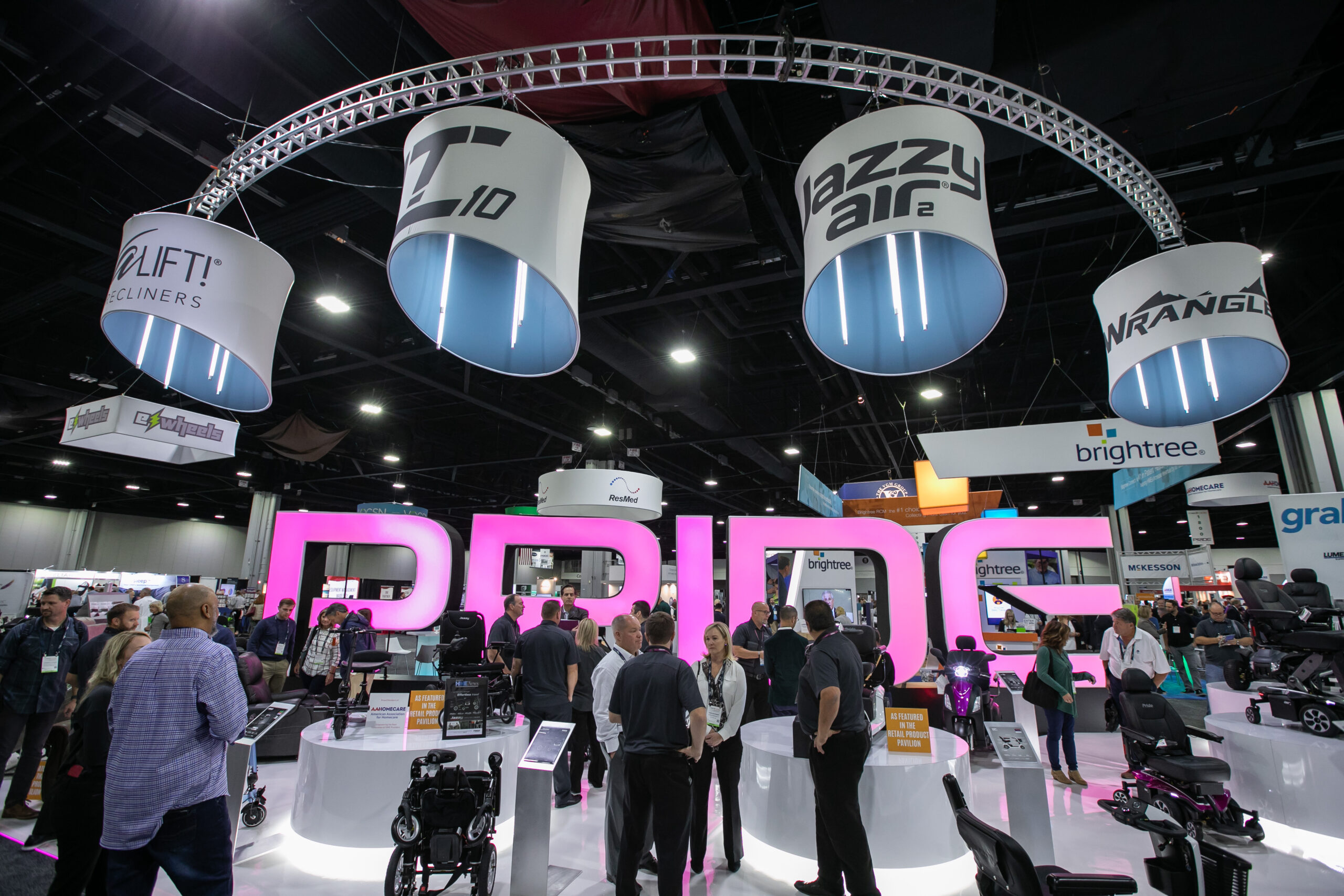 Medtrade Monday: What is your level of optimism these days about the future of the HME industry?
Jeff Distasio: We are very optimistic about the future of the HME industry. Those providers who embrace change, understand the ever-changing consumer expectations, and look to make the experience of purchasing a product from them stand out vs traditional retailers will continue to thrive. For providers focusing on retail sales, a well-trained sales staff is essential. Those who integrate strong local, social media, and traditional internet marketing efforts—and combine it with an outstanding service team will set themselves apart and be able to deliver an outstanding consumer experience.
Medtrade Monday: What about providers who rely on reimbursement?
Jeff Distasio: For providers who are in the reimbursement space, the industry (providers, manufacturers, and industry associations) is working together to make significant strides toward improving reimbursement rates, and in communicating the important role HME Providers play in improving the lives of those we serve. I am confident we will continue to see progress and the HME industry will continue to flourish.