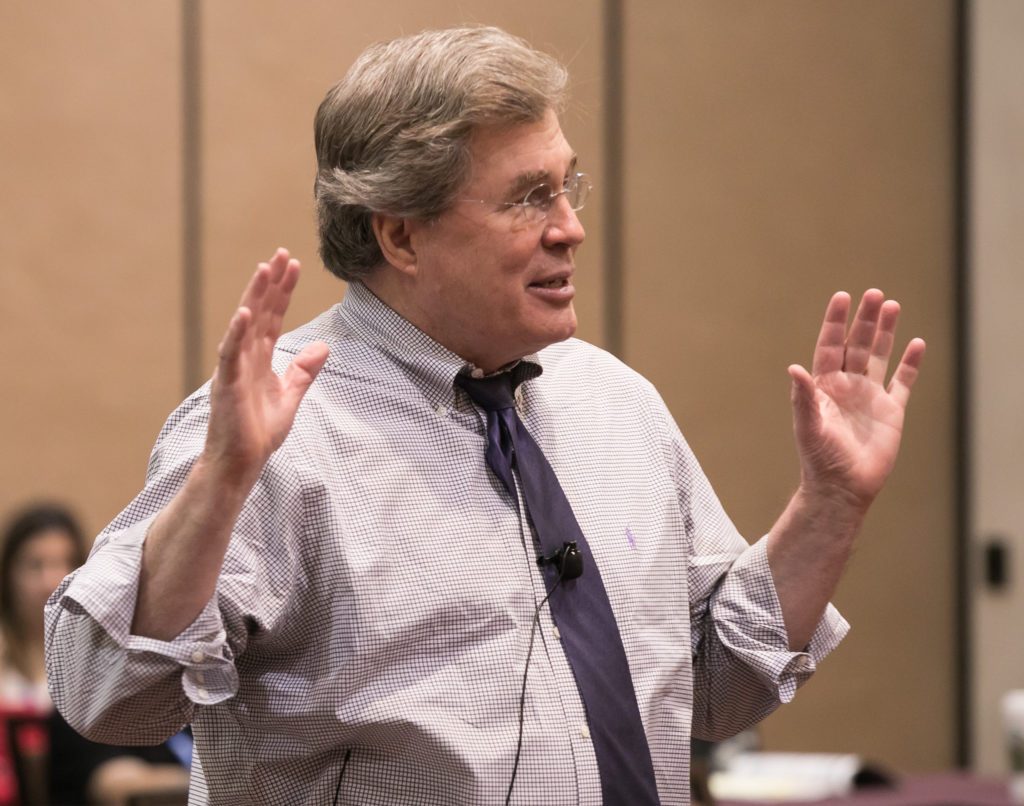 AMARILLO, TX – I have often said that the most important "profit center" of a DME supplier is its compliance program. While a compliance program does not directly generate income for the supplier, a functioning compliance program will assist the supplier in (i) retaining the money it has previously been paid and (ii) not having to pay consultants and attorneys to assist in responding to a recoupment demand.
Further, a functioning compliance program reduces the risk of (i) a whistleblower lawsuit being filed by a disgruntled current or ex employee and (ii) a criminal or civil investigation being brought by a government enforcement agency.
There is nothing mysterious…nor complicated…about establishing a compliance program. The steps include the following:
The DME supplier will adopt an approximate 50 page document called "Corporate Compliance Plan" or similar title.
This document will (i) discuss the applicable federal and state anti-fraud laws that the supplier must adhere to; (ii) set out the "dos and don'ts" of working with physicians and other referral sources; (iii) discuss basic documentation and billing requirements; (iv) include applicable policies and procedures; (v) discuss the role of the supplier's compliance officer; and (vi) include template forms.
It is unrealistic to expect all of the supplier's employees to read this approximate 50 page document. As such the supplier should prepare a document that is a "Cliff Notes" summary of the document. Set out below is an example of such a summary.
Utilizing a PowerPoint, the DME supplier should train its employees regarding their compliance responsibilities. So that all of the supplier's employees are not "out of pocket" at the same time, the training may need to occur in multiple shifts. One of the training programs should be videotaped so that employees (that will be hired during the course of the upcoming year) can undergo the compliance training.
After the training program, the employees should be given a test (approximately 20 questions) that tests what the employees have learned.
Approximately four times each year, the DME supplier should take the employees through "mini" compliance training (e.g., 15 to 30 minutes long) in which each training session focuses on a certain aspect of the supplier's operations.
Throughout the year, the DME suppler should conduct self-audits to determine if there are any weak areas that need to be addressed. And then once a year, the supplier should hire an outside consultant to conduct a more comprehensive audit.
Earlier, I mentioned a "Cliff Notes" summary of the compliance plan. Such a summary can look like the following:
ABC Medical Equipment, Inc. ("ABC")
Corporate Compliance Manual Summary
[Date]
Code of Conduct
The Stark law prohibits physicians from referring Medicare and Medicaid patients to a provider in which the physician has a financial relationship for the furnishing of "designated health services." Designated health services include durable medical equipment, outpatient prescription drugs, and parental and enteral nutrition, among others. Certain exceptions to the law exist, but the arrangement must meet all requirements of the exception.
Federal Anti-Kickback Statute. The Federal Anti-Kickback Statute prohibits knowingly and willingly offering, paying, soliciting, or receiving, directly or indirectly, anything of value if the purpose is to induce the recipient to refer, order, recommend, or purchase an item or service for which payment may be made under a federal health program or to arrange for someone else to do so. This statute is not limited to physicians and contains several exceptions, such as for payment to bona fide employees for employment in the provision of Medicare/Medicaid covered items and services.
False Claims Laws. These laws prohibit submitting a bill or information to a government health care program that is false or misleading. Specific knowledge of violations is not required.
Civil Monetary Penalties. Certain violations of law, including the Stark law, the Federal Anti-Kickback Statute, and the false claims laws, may result in substantial financial penalties.
Contracts. All contracts with individuals or entities that are in a position to influence the utilization of goods or services provided by ABC must be approved by the Compliance Officer.
Referrals to Other Providers. Any referrals for health care items or services provided by outside providers must be based on quality of care and the needs and preferences of the patient, not on the number of referrals the provider makes to ABC. It is not required that a provider make referrals to ABC in order to receive referrals from ABC.
Inappropriate Relationships with Patients. Employees of ABC must conduct themselves in an ethical and legal manner in relation to their patients.
Conflicts of Interest
a) In General. Employees may not use or try to use their position with ABC for personal or private gain or advantage. Actual or potential conflicts may also arise by virtue of an employee's immediate family members. Immediate family includes: a spouse; a natural or adoptive parent, child, or sibling; a stepparent, stepchild, stepbrother, or stepsister; a parent-in-law, sister-in-law, or brother-in-law; a grandparent or grandchild; the spouse of a grandparent or grandchild.
b)         Prior Approval for Potential Conflicts. Any actual or potential conflict of interest must be promptly reported to the Compliance Officer. Absent prior written approval from the Compliance Officer, employees may not pursue activities that give rise to an actual or potential conflict of interest.
c)         Conflicts of Interest include employee ownership of a significant financial interest in any actual or potential competitor or any third party that has an actual or potential business or other relationship with ABC; employee engaging in a significant sale, lease, or other transaction with ABC for personal gain or advantage; or any activity that might be expected to affect an employee's ability to enthusiastically support the interests of ABC.
Improper Payments. An Improper Payment includes cash or anything of value received or used for unlawful or improper purposes, such as bribes or kickbacks.  Employees may not solicit or accept Improper Payments. Any offer of an Improper Payment must be immediately reported to the Compliance Officer. Offers or receipt of gifts, loans, or favors from actual or potential competitors or third parties having actual or potential business dealings with ABC, even if not an Improper Payment, may create the appearance of impropriety and must be reported to the Compliance Officer. Use of ABC funds to make Improper Payments is strictly prohibited.
Confidentiality. ABC is a covered entity as defined by the Health Insurance Portability and Accountability Act of 1996 ("HIPAA") and, as such, is not permitted to use or disclose personally identifiable protected health information ("PHI") except with the patient's consent or as otherwise permitted or required by HIPAA. PHI is any information that is created or received by a covered entity and that relates to (i) the past, present, or future physical or mental health or condition of an individual, (ii) the provision of health care to an individual, or (iii) the past, present, or future payment for the provision of health care to an individual (if the information may be used to identify the individual). All questions regarding PHI, patient consent, or disclosure under HIPAA must be directed to the Compliance Officer.
Employment Practices. ABC will comply with applicable laws and regulations concerning employment and the workplace. Employees will abide by legal requirements and ABC policies and procedures in this area.
Reporting Abuse. All suspected incidents of child or elder abuse, including physical or emotional abuse or financial exploitation, must be reported to the Compliance Office and as required by law.
Quality of Care. ABC provides high quality care in a cost-effective manner. All employees will ensure that activities are performed within the scope of their licensure and training, that regulatory requirements related to license certification are met, that needed services are determined in a timely manner, that quality of care concerns are addressed promptly and efficiently, and that patient or family complaints are addressed promptly and efficiently.
Physician Orders. Only a licensed physician may provide a written order for goods or services provided by ABC. The physician must have conducted a face to face examination of the patient, or a legally compliant telehealth encounter with the patient, within ____ months prior to the order date.
Medical Records Documentation. Medical records documentation must meet the requirements of all applicable laws and regulations.
ABC Property and Proprietary Information. Employees may come in contact with confidential information regarding ABC or its business or other activities ("Proprietary Information"). Proprietary Information is the property of ABC and may only be used for ABC purposes. ABC property may only be used to conduct legitimate ABC business and ABC activities.
Corporate and Financial Records. Employees must ensure that the financial records, accounts, and supporting documentation, for which they are responsible, accurately and completely reflect ABC's actual operations, transactions, and other activities.
Marketing. Advertisements, marketing and promotional materials may not contain unfair, inaccurate, or deceptive statements or exaggerated or unwarranted representations. Advertising and promotional materials may not unfairly undermine the products or services of a competitor.
Document Retention. ABC has a company-wide document retention policy to ensure records are retained for the requisite amount of time while avoiding unnecessary accumulation of documents.
Education and Training. ABC employees are provided with necessary and appropriate training depending on the duties of each employee. All employees will receive training at least annually.
Duties of the Compliance Officer. The Compliance Officer will investigate complaints and other information that suggest violation of a law, regulation, or policy. The Compliance Officer will monitor employee performance, require the execution of compliance certificates, answer questions, and require reporting of suspected violations.
II Enforcement and Discipline.
Reporting. Employees are required to report any information that leads them to suspect that a violation of an ABC policy or applicable laws (a "Compliance Incident").  A report may be made to a supervisor or the Compliance Officer in writing, in person, or via telephone at ________________, or may be made to the Compliance Officer via e-mail at _______________.
Persons Subject to Action. Disciplinary action, including suspension and termination, may be taken against a person who:  authorizes or participates in any action that constitutes a Compliance Incident; fails to promptly report (or withholds information concerning) a Compliance Incident; supervises a person involved in a Compliance Incident to the extent the violation reflects a lack of supervision; attempts or participates in a retaliation against a person who reports a Compliance Incident in good faith or encourages others to do so; makes a false or misleading report of a Compliance Incident; or fails to comply with efforts to investigate or address a Compliance Incident.
Consideration. Disciplinary action will be taken at the sole discretion of ABC and will be made based on relevant facts and circumstances, including whether the Compliance Incident was promptly reported. The Vice President of Human Resources will determine the appropriate disciplinary actions after consultation with the Corporate Compliance Committee.
III  Compliance Program Operation
Compliance Officer. The Vice President of Clinical Services and Corporate Compliance ("Compliance Officer") is responsible for the overall implementation and operation of the Corporate Compliance Program.
Corporate Compliance Committee. The Corporate Compliance Committee includes the Compliance Officer, the Owner, the President, the Chief Operations Officer, and the Vice President of Human Resources.
Officer Reports. The Compliance Officer will report to the Executive Committee as necessary, but at least quarterly, on the activity and effectiveness of the Corporate Compliance Program. The Compliance Officer must also submit an annual written report on compliance.
IV Additional Policies
Auditing. Supervisors are responsible for monitoring the compliance of employees under their supervision. Scheduled and unannounced audits will be performed by the corporate compliance team to ensure compliance with law and policy. All employees who are new to a position that has a direct impact on claims development and submission are provided appropriate training and audited on a schedule developed by the Compliance Officer.
Background Screening. The Vice President of Human Resources will make reasonable inquiry into the background of prospective employees who exercise substantial supervisory authority; who exercise substantial discretion within or on behalf of ABC; and whose job function or activities may materially impact the Medicare/Medicaid claim development and submission process, ABC's relationship with physicians and patients, or referrals between providers.
Claim Review. ABC will not submit a claim to any payor until it has been reviewed and approved. Supporting documentation should also be reviewed to assure the items or services have been provided to the patient.

AAHomecare's Retail Work Group
The Retail Work Group is a vibrant network of DME industry stakeholders (suppliers, manufacturers, consultants) that meets once a month via video conference during which (i) an expert guest will present a topic on an aspect of selling products at retail, and (ii) a question and answer period will follow. The next Retail Work Group video conference is scheduled for May 9, 2019, at 11:00 a.m. Central. Renae Storie, Pride Mobility Products, will present "Driving Customer Engagement through Successful Events & Campaigns." Participation in the Retail Work Group is free to AAHomecare members. For more information, contact Ashley Plauché Manager of Government Affairs, AAHomecare (ashleyp@aahomecare.org).
Jeffrey S. Baird, JD, is chairman of the Health Care Group at Brown & Fortunato, PC, a law firm based in Amarillo, Tex. He represents pharmacies, infusion companies, HME companies and other health care providers throughout the United States. Baird is Board Certified in Health Law by the Texas Board of Legal Specialization, and can be reached at (806) 345-6320 or jbaird@bf-law.com.