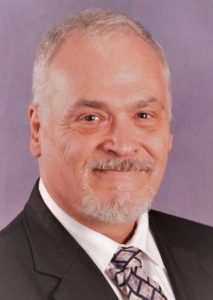 GREENVILLE, SC – Medtrade lost one of its own when frequent presenter Neil Caesar died on Sunday, Feb 11, at the age of 60. Neil was widely known as an expert on HME/healthcare-related legal issues and a true pro's pro. According to Neil's wife, Courtney Kyle Caesar, arrangements for Neil's service have been made for Saturday, Feb 24, at Mackey Mortuary in Greenville, South Carolina. Visitation will begin at 12:30, followed by a 2:00 service.
The following is a small sampling of reactions from the HME community:
"Neil was my friend. I liked him and respected him. He was loyal to his clients, to the DME industry as a whole, to his friends…and most importantly, to his wife and family. Neil left us much too soon. We are all better for Neil having been a part of our lives." — Jeffrey S. Baird, JD, Brown & Fortunato
"All of us at HomeCare Magazine are saddened to hear of Neil's passing. Neil was a valued and dedicated member of HomeCare Magazine's Editorial Advisory Board for more than 10 years, contributing countless articles. His insights, warmth, and presence will be greatly missed. He leaves shoes that cannot be filled." — staff of HomeCare Magazine
"I met Neil about 30 + years ago during the time we both worked at Foster Medical Corp. His willingness to help others, assist me in any way he could, and be a friend to so many who were new to the industry can never be forgotten. We maintained a special connection as we began our time in the industry working for the same company. Whenever I needed legal advice in my own consulting work, Neil was there to help. He wrote letters for me, gave me expert legal advice, and was always the kind of friend everyone needs in the industry. We caught up every year at Medtrade or Heartland Conference and shared so many good times together. When I think of the home care industry and those I have met, I cannot help but think of this special guy. Those who knew Neil, were his clients, or attended his programs, are all so saddened. He was an integral part of so many of the events I attend throughout my work. He helped so many, unselfishly and with passion for all he did. What a wonderful guy! And for me, the industry will not be the same." — Louis Feuer, MA, MSW, president, Dynamic Seminars
"Neil was a vital part of the Medtrade family for so long, and we are all saddened by his death. Our thoughts are with his family. Neil was a family man and a true expert on HME issues. In his professional life, he imparted so much wisdom to hundreds, if not thousands, of Medtrade attendees throughout the years. He will be sorely missed."    — Kevin Gaffney, group show director, Medtrade
"Neil was the first person I encountered as a journalist at Medtrade. Right away, it was obvious he had a razor sharp intellect. After his press briefing, I sheepishly asked follow-up questions and he patiently explained the issues yet again in a more 'beginner' fashion. Neil was always a welcome presence at Medtrade. As a professional in the healthcare industry, he had a remarkable grasp of his field. Real expertise is not common, but Neil was a member of that small club of people who had answers, and you knew those answers were correct."  — Greg Thompson, editor, Medtrade Monday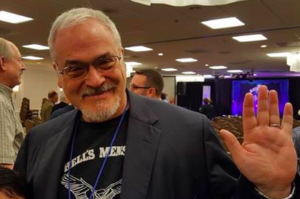 Article from Greenville News is excerpted below…
Neil Caesar, a prominent Greenville attorney who was a civil liberties leader and healthcare law expert, died Sunday, Feb. 11 at the age of 60. He died of complications from a lengthy illness, according to his obituary. Caesar was known for his experience in healthcare and business law. He served as president of South Carolina's American Civil Liberties Union affiliate, and was involved with the organization when it challenged Oconee County officials for praying before public meetings in the early 2000s. 
Caesar was president of the Health Law Center in Greenville, a legal consultant, and advisor to healthcare associations. His career also included serving as corporate counsel to Foster Medical Corporation and Abbey Homecare (now Apria Homecare) and as vice president of the Health Care Group, Inc. He was a member of several law firms in Pennsylvania and North Carolina, according to the Health Law Center.
He was an active Life Member of Mensa, the high-IQ society where he met his wife, Courtney. Caesar was a popular speaker at Mensa gatherings and would discuss civil liberties as well as the magical arts, a major hobby of his since he was a child. Caesar was a 20-year lung cancer survivor and active in the Cancer Support Community at Greenville Health System, Bennett said.
He was originally from Pennsylvania. He received his Juris Doctor degree from the University of Virginia. He also received a Bachelor of Arts in literature, Magna cum Laude, from Washington University in St. Louis, where he was a Mylonas Scholar and a member of The Phi Beta Kappa Society.