NEWTOWN, PA – Jonathan Sadock, managing partner and CEO of Pa-based Paragon Ventures, has seen providers go out of business, but those who remain have learned about survival in challenging times.
"The strongest companies have survived," says Sadock, a frequent Medtrade presenter. "What we're left with today are fewer providers, but those who are still around are stronger."
Medtrade Monday sat down with Sadock to get his take on the effects of competitive bidding, the pace of M&A, the value of Medtrade, and the real level of interest among private equity firms.
Greg Thompson, editor of Medtrade Monday: How will the industry be affected if initial competitive bidding rates start being phased in for all rural areas on Jan 1, 2016?
Jonathan Sadock, managing partner and CEO, Paragon Ventures, Newtown, Pa: I think we're already prepared. In those rural areas, they've seen what's been going on in other parts of the country. They anticipated that at some point it would occur there. Medicare was going to enact inherent reasonableness. They've always had that lever they could pull.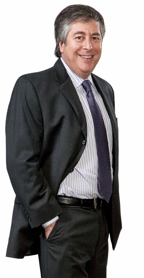 One of the goals that Medicare had was to reduce the number of vendors or the number of providers out there. They have certainly done that. They have weeded out a lot of different vendors through this competitive bidding process. The old saying in nature about how the strong survive is true. I think the strongest companies have survived, and what we're left with today are fewer providers, but those that are still around are stronger.
In the rural areas, it is difficult to deliver the same quality and level of service to a smaller group of patients. However, I think Amazon is teaching us a lesson in that there are ways you can deliver and serve and ultimately provide for your patients what they need. It's not going to be the same kind of service that you would have provided in the past. I think the rural areas will still continue to grow mostly because the demand is going to be the same in those rural areas as it is everywhere else in the country. It's being spurred by the growth of the demographic.
Thompson: How would you characterize HME M&A activity in 2015? Strong? Weak? In between?
Sadock: It has been in between. There have been a lot of things that have happened in this sector within the past 10 years, and some of those things really waylaid the M&A activity, not for any other reason than it was difficult, if not impossible, to value the company when it had such dramatically fluctuating reimbursement rates. As competitive bidding began to become more entrenched, and we knew what the pricing was and who the competitive bidding contract winners were, and those that chose not to participate, that made it much easier for us, and for a buyer, to affect a valuation of the business.
In 2015 we're seeing an uptick of M&A activity. One reason is people realize they have to choose a pathway for their business going forward. If they want to exit their business, then there is a pathway to that. If they want to expand their business through acquisition, there is a pathway for that. If they're looking to grow their business with an infusion of capital from a private equity type transaction, then there is a pathway for that. With each of these pathways, there are certainly challenges and hurdles to complete the transaction.
Thompson: What is the value of Medtrade in your opinion?
Sadock: Medtrade is about one word—strategy. People who come to Medtrade not only see new products and ideas, but they also interact with peers and discuss strategy. They discuss ways to improve the business—whether it be through scaling of operations, management of employees, new tracking technologies or IT systems, or products which are more effective and perhaps have a better margin. By attending Medtrade, and being with like-minded peers, your strategy can be honed much more than if you are sitting behind your desk and reading what flies across the Internet.
Thompson: What is the current rate of HME providers going out of business?
Sadock: We don't track the percentage of companies that have gone out of business, because most of the businesses we work with are established and growing. There are quite a number of companies that have gone out of business. The real question isn't how many have gone out of business, because there will always be companies that go in and out of this industry.
What I find interesting is the new people who come into the business knowing all the things we know. I sold a couple of businesses to a guy in Philadelphia who had a private equity firm, a sole proprietorship, and he bought into the sector knowing all about competitive bidding and the fact that the companies he was acquiring did not have a competitive bidding contract—because they had reinvented themselves. They chose not to participate in Medicare any more. He acquired, and is growing that business.
Thompson: For those who did not win a contract, how are they surviving?
Sadock: Companies have evolved. I talk to companies on a routine basis about how they did not win a competitive bidding contract, and they took their company and changed the model of their business so they could continue to serve patients. They figured out a way to grow the business and create profit. And if you look back historically, the entrepreneurs in the HME industry are a very dynamic bunch.
Over the past 30 years or more, we've had many reimbursement changes. If you added them all up, it's surprising that we're not paying the government to provide service. Through all of these reimbursement changes we continue to grow our businesses, and they continue to be far more profitable even in the current state than some other industries, such as electronics and grocery stores.
Thompson: How enthusiastic are private equity firms about the HME sector?
Sadock: For the past 5 or 6 years they have been very much less than enthusiastic because all of the turmoil with competitive bidding. I think it is slowly changing, but some of these old school private equity firms have either exited, or have tried to exit, because the horizon for PE firms on average is between 4 and 6 years. That's how they make their money. They don't make their money by operating the business, they make it by exiting. Exit is the most important part of private equity.
Acquisitions only put inventory on their shelf. Yes, it helps to pay for the company, but on average, PE firms return 4 to 5 times invested capital during their hold period. The firms really have been very disenchanted with the sector, but that is starting to change because there is the new school of PE coming in and seeing opportunity, and not just opportunity within a distressed industry.