VGM Group Names Jeremy Stolz as President of VGM & Associates 
WATERLOO, IA – VGM Group, Inc. has named Jeremy Stolz president of VGM & Associates. He has served as interim president since June. He will also continue his role as president of VGM Fulfillment and as a member of the VGM Senior Leadership team. Stolz's 20-year career with VGM is characterized by leadership, collaboration, innovation, and growth.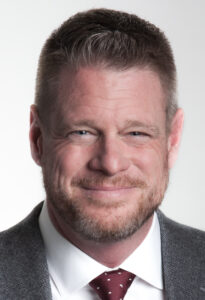 "I am thrilled to have Jeremy Stolz (pictured) step into this important role at VGM. He is an exceptional leader with impeccable integrity–the right leader for VGM & Associates," said VGM Group CEO Mike Mallaro. "Under Jeremy's leadership, VGM Fulfillment has grown significantly, serving even more customers and expanding the scope of services offered. His ability to build an outstanding team and find innovative and collaborative solutions, and his penchant to find win-win outcomes, have made VGM one of the nation's fastest-growing distributors of healthcare products direct to the home. At VGM & Associates, he will apply these skills and his experience to lead these communities and further evolve our offerings to meet the needs of the home medical equipment (HME) industry members and partners we serve."
Stolz began his VGM career in 2003 at VGM & Associates. In 2009, he was tapped to lead VGM's venture to help HME companies enhance their CPAP resupply business. That venture became VGM Fulfillment and later expanded beyond CPAP interfaces to provide an array of specialized healthcare products directly to user homes. Stolz was promoted to president of VGM Fulfillment in 2017.
VGM Fulfillment's tremendous growth has been driven by leveraging VGM's traditional group purchasing concept to resupply. After starting in 2009 with a small warehouse space and manual processes, VGM Fulfillment now operates four warehouses across the nation using state-of-the-art technology, and has 250 employee owners.
"Jeremy is an influential leader in the home medical equipment industry. He understands both the challenges members of the industry face as well as the opportunities that lie ahead for them," Mallaro said. "Our entire VGM team is excited about Jeremy's promotion and stands firmly beside him as he leads our group into the future."
"I am honored to accept this position," Stolz said. "Since I joined VGM nearly 20 years ago, it's been incredible to see how VGM has grown. I greatly value the community of HME providers and vendor partners that VGM represents and plan to grow and expand the programs, services, and offerings for those communities. I am so thankful for the tremendous privilege of serving alongside two talented teams to support the best providers, manufacturers, and distributors in the healthcare industry."
BOC Welcomes Two New Hires
OWINGS MILLS, MD – The Board of Certification/Accreditation (BOC) has hired two new staff members: Wil Townsend, operations manager and Meghan Smith (pictured), digital marketing manager. As BOC's operations manager, Townsend is responsible for supporting the direction, strategy, and day-to-day business operations. He also manages key vendor partnerships and provides leadership to ensure effective operational controls and systems are in place. Townsend leads the information technology and facility management functions of the organization.
Townsend joins the organization with more than 25 years of large-scale operations management experience, most recently working as facilities manager for Baltimore's historic Hippodrome Theatre. Previously, he held the role of general manager for Regal Entertainment Group for more than two decades. Townsend earned his Bachelor of Science in business administration / information systems management with a minor in computer science from Salisbury University and is currently pursuing his Master of Science in information technology with a project management specialty from the University of Maryland Global Campus (UMGC).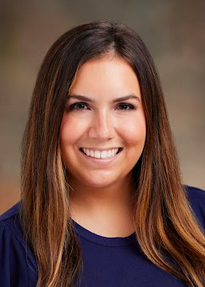 Smith joins BOC with more than seven years of management and marketing experience and is responsible for implementing the organization's marketing strategy to improve communication with key stakeholders and customers to elevate brand awareness among target audiences through digital channels.
She began her career in the hospitality industry with Starwood/Marriott and Hilton, working in guest services and hotel management before transitioning to the sales and marketing department as an event planning manager. From there, she continued to diversify her skillset and marketing prowess through work with Alliance Marketing Partners, an award-winning full-service entrepreneurial marketing company; Lyfebulb, a healthcare nonprofit and Awin, a global affiliate marketing network. Smith earned her undergraduate degree in communications with a minor in human development from the University of Maryland, College Park.
"We are pleased to welcome Wil and Meghan to BOC," said BOC president & CEO Claudia Zacharias. "We look forward to their fresh perspective and expertise as we continually strive to enhance our operations and customer communications."