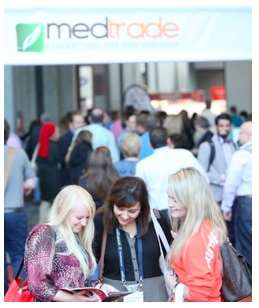 ATLANTA – Early registration for Medtrade, the nation's premiere HME trade show, is in progress. The show will once again be held in its familiar home at the Georgia World Congress Center in Atlanta, from Oct 31-Nov 3, 2016.
"The HME industry is seemingly never in a time of quiet stability, and this year is no different," says Kevin Gaffney, group show director, Medtrade. "With that in mind, we are preparing a show that is designed to help providers deal with changing times. Early registration is the first step toward making your plans to find the solutions you need.

"If you are looking to save money, it pays to act now," continues Gaffney. "You can save up to $75 on the Expo, and more than $200 on the Conference over later rates and/or day-of-show rates. Whether you are a regular attendee, or considering your first trip, remember that demand for HME will continue to skyrocket, and Medtrade can help providers succeed with relevant education and exhibitors."
Click Here to register for Medtrade 2016.
Go to medtrade.com for additional information and to register.