ATLANTA – For those thinking about attending Medtrade, the year's premiere HME event is a great place to finish 2015 with momentum, and a perfect venue to help start 2016 with renewed vigor. The show starts in just 10 weeks, and hundreds of exhibitors are putting finishing touches on booths and product debuts.
Medtrade has long served as a rallying point for the industry, and that role is incredibly important this year as the profession simultaneously fights and prepares for a rural rollout of competitive bidding prices in 2016. Talking with presenters and industry peers can make the difference between staying in business and dying a slow death.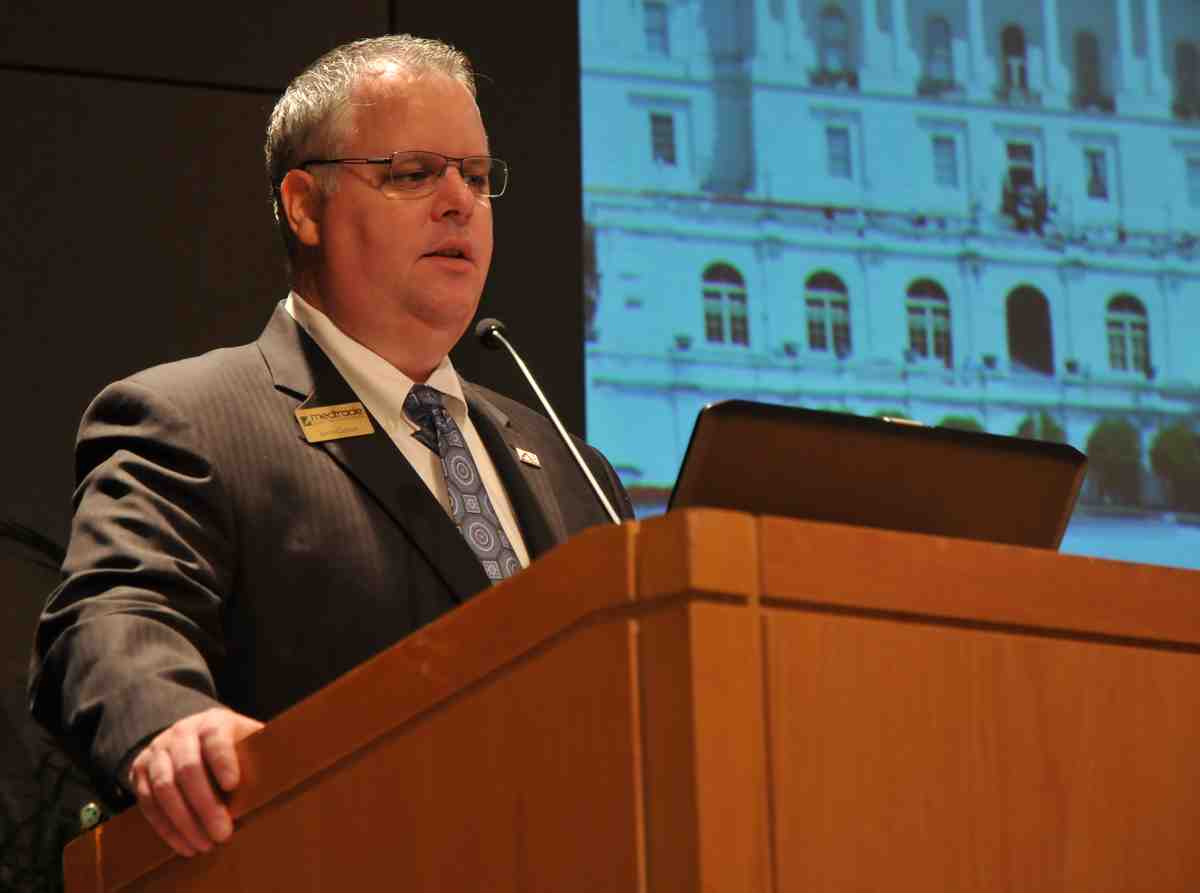 The act of getting out of the office, and traveling for the specific purpose of professional development is a powerful tool. The people you meet at Medtrade are willing and able to share their wisdom, in fact that is why they are there. Take advantage of the opportunity.
One of the ways in which Medtrade stays on the cutting edge is through the invaluable advice of our educational advisory board (EAB). The EAB met last week, and I can confirm that enthusiasm is high. Members also agree that the show has taken on added importance as the industry continues to endure difficult challenges.
EAB member Jim Greatorex, a business development consultant for VGM Retail, recently said: "I believe this Medtrade will be one of the most important industry gatherings of the last three years…Nowhere else can you be exposed to the new opportunities, and learn the new best practices to not just survive, but thrive. You cannot miss Medtrade Atlanta in October."
Greatorex's sense of urgency is shared by EAB members and other providers throughout the country. Medtrade is the perfect place to capitalize on that sense of urgency, and I urge you to bring your knowledge and enthusiasm to Atlanta. The show goes from Oct 26-29, and loads of information can be found at medtrade.com.
Medtrade Early Registration is Still On
ATLANTA – For those looking to acquire education and innovative products, Medtrade is set for Oct 26-29, 2015, at the Georgia World Congress Center in Atlanta. Those who choose to register now can save up to $75 on the Expo, and more than $200 on the Conference over later rates and/or day-of-show rates. Click the link below to register for Medtrade 2015
http://registration.experientevent.com/showMTH151/default.aspx?flowcode=Attendee