ATLANTA – Throughout the course of the year, DME suppliers receive valuable information in "bits and pieces." This information is in the form of state conferences, webinars, and trade journal articles. There is, however, one event in which all of the resources for the DME industry come together. That event is Medtrade.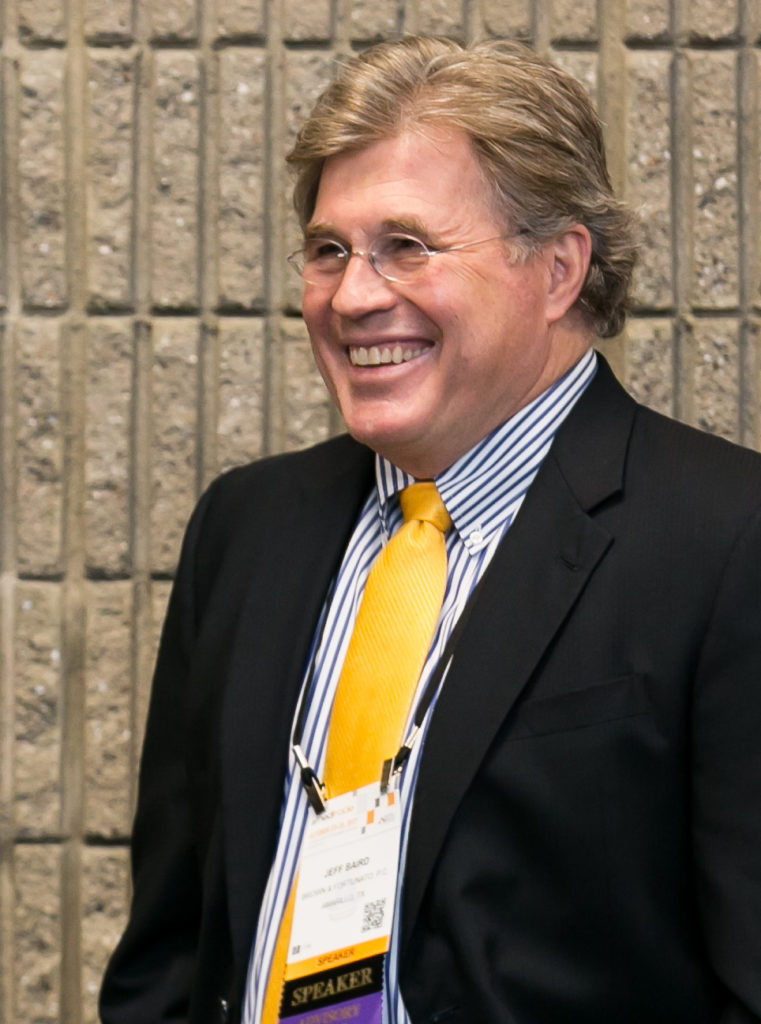 Medtrade has been around for about 40 years. It started out small (basement of an Atlanta hotel), grew quite large during the 90s and the early part of the 21st century (when the industry was not having to deal with competitive bidding and aggressive auditors), and then decreased in size over the past several years due to the well known regulatory/reimbursement challenges facing suppliers.
Even in today's challenging climate, Medtrade still draws over 4,000 people. There is a difference between the attendees today and the attendees 20 years ago. For attendees 20 years ago, Medtrade was a combination of business and fun—and that made sense. When DME suppliers were not facing the "Perfect Storm" of competitive bidding, low reimbursement, and aggressive audits, they had the money to send multiple employees to Medtrade.
While Medtrade 20 years ago provided opportunities to walk the exhibit floor and attend education sessions, Medtrade was also fun. In some ways, being able to go to Medtrade was a "perk" for employees of DME suppliers. On the other hand, today's Medtrade is different. Is it fun? Absolutely! But today's Medtrade is also "all business." When the attendees leave Medtrade, they will be tired.
At Medtrade, all resources come together for DME suppliers.
Exhibition Floor – The Exhibition Floor has become very interesting. The mammoth booths of large companies are mostly gone. And a number of companies that had exhibited for years are no longer exhibiting. In their places are small to mid-sized booths of companies that are relatively new to the DME industry. While most of the new exhibitors are from the U.S., there are a number of exhibitors from overseas. These new exhibitors are offering cutting edge products and services to today's DME supplier…not to yesterday's DME supplier.
Education Programs – The Medtrade Education Advisory Board ("EAB") works long hours to put together relevant education programs. The EAB meets in person twice a year and spends countless additional hours communicating via email and conference calls. The EAB constantly challenges itself on what it can do better. The EAB reviews multiple program proposals. But if the EAB determines that the program proposals have left out certain important topics, then the EAB will "draft" accomplished speakers to present the "left out" topics. And as has been the norm for several years, most education programs will have two or more presenters…thereby helping to facilitate an interactive format with the audience. Only at Medtrade is there such a large group of excellent speakers who are happy to give of their time to educate suppliers.
Washington Update – A highlight of Medtrade is the Washington Update presented by the AAHomecare Leadership Team. The update "lifts the curtain" to show attendees what is going on inside the Beltway.
Audit Happy Hour – The Audit Happy Hour has been with us for a number of years. Every year, it is increasing in popularity. At the end of a long day, this event allows attendees to relax over drinks and, in an informal setting, "pick the brains" of the industry's audit experts.
Power Lunch – As with the Audit Happy Hour, the Power Lunch has been with us for a number of years…and it, too, is increasing in popularity. This event allows attendees to sit at a round table with other attendees…and with a subject matter expert…to discuss the most important topics facing DME suppliers today. And while doing so, the attendees get to eat lunch.
Networking – And last, but not least, is the opportunity for attendees to informally network with DME suppliers, manufacturers, vendors, consultants and other experts, and with the AAHomecare leadership team. Often, the most valuable information learned by an attendee comes from having a drink, or having a meal, or simply talking to someone in the hall.
So there you have it. Medtrade is the total package. We will see you there!
Jeffrey S. Baird, JD, is chairman of the Health Care Group at Brown & Fortunato, PC, a law firm based in Amarillo, Texas. He can be reached at (806) 345-6320 or jbaird@bf-law.com.