WASHINGTON, DC – AAHomecare's Home Medical Equipment & Respiratory Therapy (HME/RT) Council offers Association members a unique opportunity to get involved at the ground level on initiatives and breaking policy updates that affect the respiratory and general HME space.
From fixing the broken home oxygen therapy reimbursement system to educating on ventilator populations to supporting broad Association priorities for Competitive Bidding relief/reform to dealing with MCO payor issues, HME/RT Council members play a critical role in driving initiatives forward that make a difference for the Industry and the people we serve.
"You can be an armchair quarterback or on the field imparting a positive impact on our industry," encourages Council Chair Missy Cross of ProMedica. "Rallying ticket holders (customers), players (staff), announcers (legislators), and officials (CMS) is what sets the stage for success.  The more people working on the issues and pushing the team toward the goal line, the better the chances for a touchdown."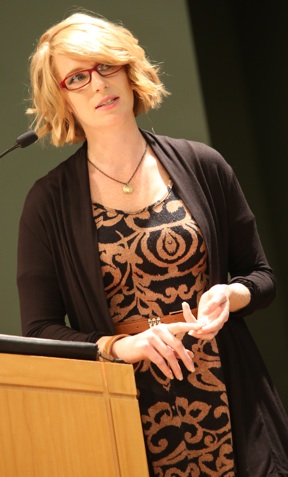 This philosophy is evidenced by the progress the HME/RT Council has made through its active member base as it proactively addresses issues affecting the HME community.  With its mix of suppliers, respiratory therapists, manufacturers, and service support organizations, the Council creates a well-rounded approach to shaping strategy around each of the Council's 2019 goals.
Council members are welcome to join the Council's two new Work Groups. The first group will be creating white papers to educate policy makers and shapers about ventilators. The papers will compare the differences in ventilator pediatric vs adult patients and distinguish between non-invasive ventilators (NIV) and invasive ventilators. The second work group will be compiling Medicaid MCO and Medicare Advantage payor contract information, such as timeframes for recoupments and contracting timelines, to aid in AAHomecare efforts to create a more transparent and sustainable contracting environment among payors.
The HME/RT Council meets via conference call and in-person at major Industry events like Medtrade Spring, and its work groups meet more frequently via phone. Council membership is open to any AAHomecare member. For more information about getting involved with the Council, contact Ashley Plauché (pictured), AAHomecare's Manager of Government Affairs, at ashleyp@aahomecare.org.
"We are on the move," Missy reiterated.  "Are you willing to jump in and make history?  Now is your chance to join the winning team and make a difference.  Do you have what it takes? Consider joining one of the AAHomecare councils today!"
North Carolina Medicaid Transitions to MCO Model
RALEIGH, NC – In 2015, the North Carolina General Assembly mandated that the state's Medicaid program move to a managed care structure and put out an RFP in 2018 for companies to serve as Prepaid Health Plans (PHPs), who would manage certain health services, assume financial risk and contract with providers to provide services for 1.6 million Medicaid beneficiaries covered under the plan
This week, the North Carolina Dept. of Health and Human Services announced companies selected as PHPs under the new structure (listed below), which will go into effect in two regional phases, in November 2019 and February 2020.  Beneficiaries in the areas covered by the November phase will select their plans in July.
AmeriHealth Caritas North Carolina
BlueCross and BlueShield of North Carolina
UnitedHealthcare of North Carolina
WellCare of North Carolina
Carolina Complete Health – note: CCH is a partnership between the North Carolina Medical Society and Centene.
"We have been in regular contact with NC MEDICAID to discuss HME industry concerns related to the increasing number of states turning to MCOs to administer Medicaid benefits nationwide," said Laura Williard, AAHomecare vice president for payer relations. "I believe we've made a strong impression about the need for strong oversight of these MCO-led programs, and we will continue to work with the Agency and state legislators should issues with these plans arise.
See the NCHHS press release and fact sheet for additional details.
Polar Vortex of 2019 Adds Expense and Complications to Safely Providing HME
Arctic temperatures last week altered business as usual for many HME providers across the United States. AAHomecare members in Wisconsin provided some context to how the bitter temperatures created new challenges in caring for patients. You can read their stories on AAHomecare's blog.
Relationship Building a Priority at Washington Legislative Conference
WASHINGTON, DC – With legislators tackling a myriad of issues on Capitol Hill, participating in face-to-face meetings to build relationships and share personal experiences are the key to breaking through the clutter. Join us for AAHomecare's Washington Legislative Conference, May 22-23 to move HME policy priorities to the forefront of Congress. There are many pressing issues that we'll be taking to Capitol Hill this year, and your relationship with your members of Congress and their staff will play a critical role in advancing our public policy priorities.
Registration is open for the conference. Networking, issue education, and lobbying will again be principal focuses of the event, and we invite everyone in the HME community to make it a priority to attend and help us speak with one voice.
Washington Legislative Conference – May 22-23, 2019
DoubleTree by Hilton Crystal City
Make Reservations today to receive the conference rate: Room rate $239 per night if reserved by April 29. Register online or call 800-222-8733 for the DoubleTree reservation line, and reference the American Association for Homecare.
Register for the Conference here — $49 Members | $99 Nonmembers