SCOTTSDALE, AZ – As an Arizona retailer, I decided to move my Scottsdale location earlier this year, and I thought I had it covered. After opening three stores in 18 months, I figured; How hard can it be to move? While the fixtures arrived and the build out went smoothly, other aspects were painful.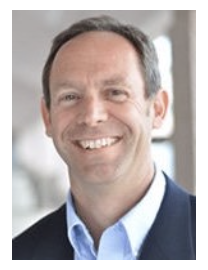 For example, Cox could not deliver Internet service on time, so I added a Century Link line. They delivered Internet at 1 megabyte per second—the bare minimum for serviceable is considered five megabytes per second. Needless to say, I did not have nice things to say about Century Link.
I called Cox again, and they sent out a crew the same day to get us a temporary connection. I was amazed, and reminded that this is the type of service I wanted to offer to my own customers. Overall, I'd say I underestimated the stress of moving on me and the company. Fortunately, I've got a great team, and we moved everything ourselves, mostly on one Saturday after close of business.
We moved for the right reasons, and we've already seen foot traffic grow substantially. Several vendors were of extra help too, with Sigvaris, Golden Technologies, and Pride Mobility reps pitching in above and beyond expectations.
The Scottsdale re-location store is 3,700 square feet, and that's all showroom. A detached warehouse behind the shop is a little inconvenient but we are making it work. Customers who go into any of the four AZ MediQuip stores in Scottsdale, Mesa, Chandler, and Peoria will likely see about 20 lift chairs on display, hospital beds, scooters, and more, with brands such as Pride Mobility, Golden Technologies, Drive, Nova, Graham-Field, Flex-a-Bed, Philips Respironics, and ResMed. I'm always looking at what else is out there. Medtrade [Oct 15-17, 2018, in Atlanta] is a great way to see new products first-hand, by the way.
We carry a lot of the same products in each store. One of the things that make us different is we sell a lot of big ticket items—lift chairs, hospital beds, power mobility, CPAP/Bi-PAP, portable and home oxygen—a lot with $800 – $2,000 price points. A lot of smaller HMEs can't do that. They don't have the real estate, and they don't want to invest the inventory dollars.
One thing that was surprising at the Scottsdale relocation was how little the landlords/building managers cared about my success. I had to work hard to get them on my side, but should it be so difficult? It seems harder than it should be. Fortunately, about 50 days in, it has come together nicely and AZ MediQuip is having a great year.
Mark Nicotera is owner of AZ MediQuip, with four locations in Arizona.