MESA, AZ – Phoenix-based Valley Medical Supplies has been acquired by Copper Star Home Medical Supplies (Mesa, Arizona). With this acquisition, Valley Medical and Copper Star will combine their business models. Current Copper Star president and owner Korry Johnston will remain in his position.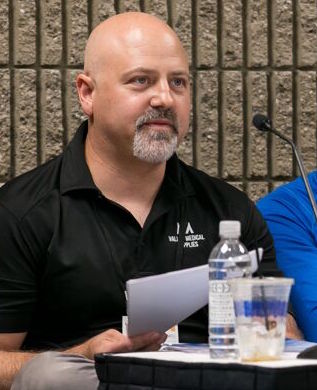 Tim Rutti (pictured), owner of Valley Medical Supplies, will lead the marketing efforts. Together, these companies will expand services across Arizona with new store creations and a dynamic online presence. "We set out to not be the biggest, but to be the best in the valley. With this acquisition, we will achieve both in addition to having the widest and most convenient coverage," says Rutti.
Korry opened the first Copper Star store in Mesa in 2019. With a proactive and friendly "feet on the ground" approach, Korry has formed relationships with local caregivers. "My goal is to provide the highest quality medical products along with superior customer service," Johnston said. "Our staff is experienced, friendly, and sensitive to those going through difficult trials in their lives. Our customers keep coming back."
The strategic blending of Valley Medical and Copper Star will help accelerate the companies' growth. "We were looking to bring the best customer experience to Arizona and were incredibly impressed by Valley Medical's unmatched business model, leadership, and growth," said Johnston.