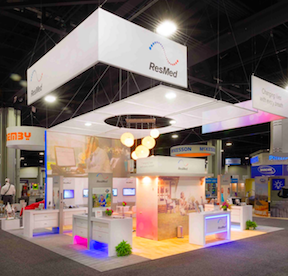 SAN DIEGO – The U.S. Food and Drug Administration (FDA) has cleared ResMed's AirMini CPAP. ResMed officials are calling the AirMini the "world's smallest continuous positive airway pressure (CPAP) device."
ResMed's tiny, yet fully-featured AirMini, will be launched later this year. It is designed as a secondary CPAP, making it easier for people to continue their sleep apnea therapy while traveling.
As an addition to ResMed's Air Solutions portfolio, the AirMini offers multiple benefits to home medical equipment providers—supporting increased therapy compliance and convenience for their patients, and incremental revenue opportunities.
"ResMed AirMini is the portable travel CPAP patients and home medical equipment providers have been waiting for, and we look forward to bringing it to market later this year," said ResMed CEO Mick Farrell. "It fits easily in carry-on luggage – even in the seatback pocket on the plane–and delivers all the best-in-class comfort features patients need to get the best sleep."
HME providers will have the chance to visit with ResMed representatives in person at Medtrade Spring, scheduled for Feb 27-March 1, 2017, at the Mandalay Bay Convention Center in Las Vegas. ResMed (winner of the Best Booth Award at Medtrade 2016 [pictured]) can be found at Booth #1011. Go to www.medtradespring.com for more information about the show.