DALLAS – The New Product Pavilion Awards, sponsored by HomeCare Magazine, came down to a close vote last month at Medtrade 2023. Representatives from Belluscura plc ultimately earned the Silver Award for the DISCOV-R™ Portable Oxygen Concentrator (POC).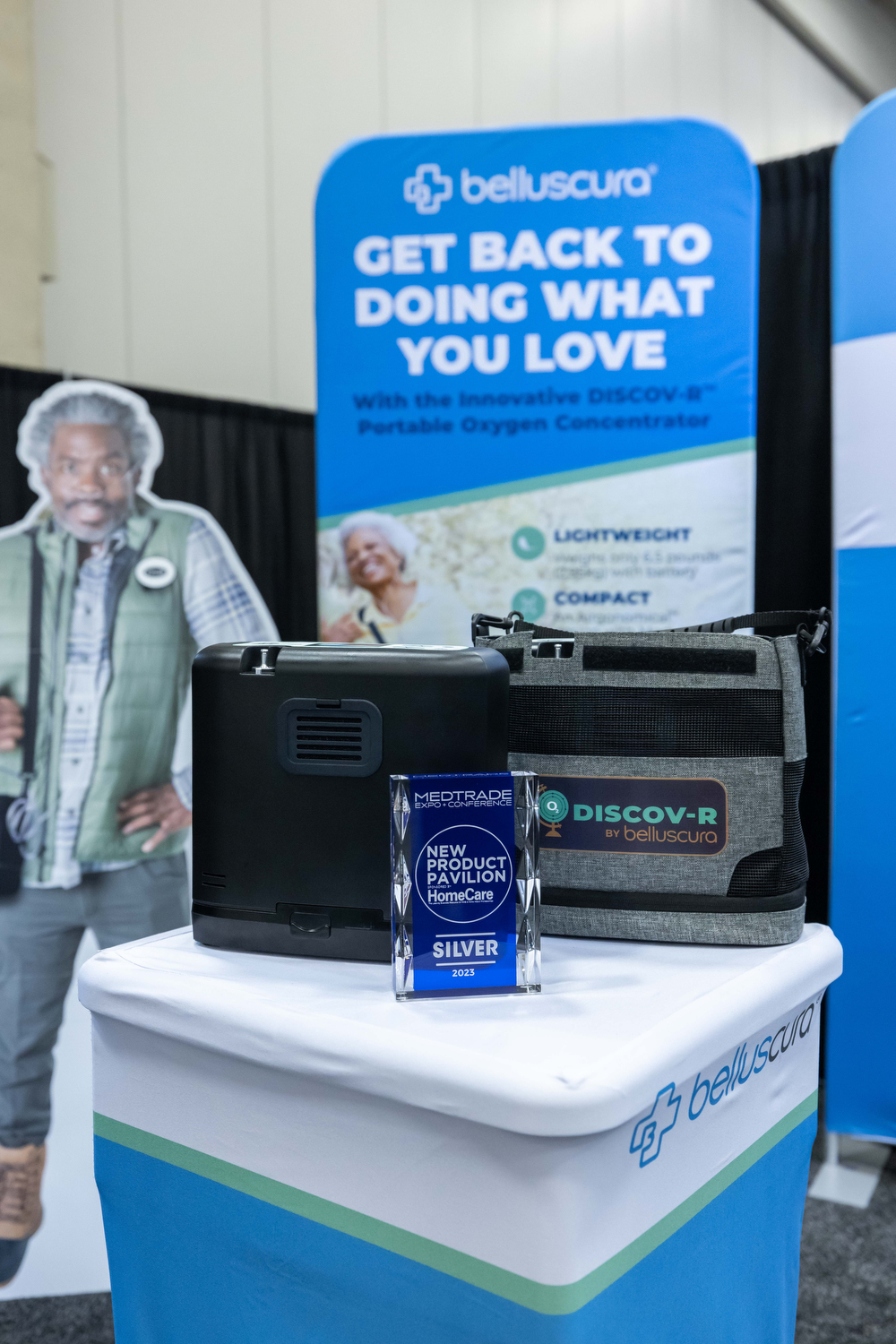 According to Robert "Bob" Rauker, CEO of Belluscura plc, Plano, Texas, research partner Separation Design Group (SDG) originally developed the technology and concept behind the DISCOV-R. "Our engineering, manufacturing and quality team then worked with SDG to refine and finalize the design and set up for manufacturing of the DISCOV-R™ in the United States," Rauker explains.
Founded seven years ago in London as a medical device company, the company began focusing completely on oxygen enrichment technology in 2018. That focus has paid off with patented POC technology that is up to 40% lighter than competing products while producing more oxygen.
"In fact," Rauker says, "we produce almost three times as much oxygen by weight than current devices on the market."
Response from attendees at last month's Medtrade was overwhelmingly positive with Rauker reporting that providers used words such as "transformational" and "game changing". A full launch is planned for this summer and Belluscura has begun to accept purchase orders.
"The DME industry has a significant growth opportunity in front of it as long as it keeps focusing on patient care," Rauker adds. "Patient care should not only be focused on delivering products to patients, but on delivering products that provide treatment at an affordable price."