Philips Reduces Activities In Russia
Since February 2022, Philips has substantially reduced its activities in Russia. This includes stopping shipments of consumer health products to the country (except for certain baby care products), the suspension of marketing activities, and winding down of R&D activities.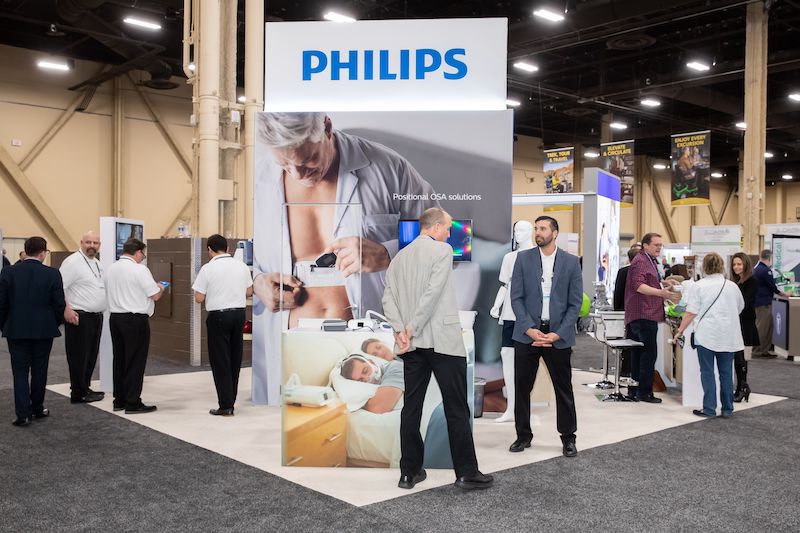 Philips strongly condemns Russia's military aggression against Ukraine, and the devastating impact it is having on the country's people. Philips and the Philips Foundation will continue to provide humanitarian aid to the people of Ukraine.
Philips adds via press release: Together with the Philips Foundation, we are working closely with our colleagues in Ukraine and the Ukrainian Ministry of Health to provide much-needed medical devices to the country's hospitals, mobile medical brigades, and local institutions such as maternity clinics.
The mobile hospital, patient monitors, and mobile X-ray and ultrasound devices that Philips and the Philips Foundation have delivered to Ukraine are helping to save lives. Consumer products, including products for mothers and their babies, have been provided to Ukrainian hospitals, maternity homes, and charitable organizations."
New CEO At AZ MediQuip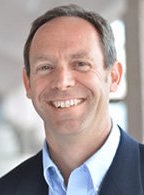 SCOTTSDALE, AZ – AZ MediQuip has named Lane Hamm as its new CEO, replacing Mark Nicotera (pictured). "With his strong resume and straightforward demeaner, I am delighted to pass on the leadership of AZ MediQuip to Lane," said Nicotera (founder), in HME News. "While Lane's business acumen is readily apparent, his understanding of the unique nature of HME retailing and how our customer relationships are often life changing are what truly stand out."
Pharmacy Orgs Slam Cigna/Express Scripts
ALEXANDRIA, VA – Decisions by Cigna and Express Scripts to eliminate the option for Tricare beneficiaries to obtain prescriptions at their pharmacy of choice should not disrupt patient access to needed medications, a group of pharmacy organizations recently emphasized to Amy Bricker, president of Express Scripts, and David Cordani, president and CEO of Cigna.
The National Community Pharmacists Association, the Alliance for Pharmacy Compounding, the American Pharmacists Association, the National Association of Specialty Pharmacy, the National Home Infusion Association, and the Senior Care Pharmacy Coalition argued that to keep beneficiary access to pharmacy care, all pharmacies that were included in the 2022 Tricare network remain in the 2023 network at the 2022 terms and conditions.
The pharmacy network changes by Express Scripts, the Cigna-owned pharmacy benefit manager that administers the Tricare benefit on behalf of the Department of Defense, are estimated to impact 400,000 Tricare beneficiaries by shrinking the retail network by almost 15,000 pharmacies, effective Oct. 24, 2022. The contract terms offered were far below pharmacy acquisition costs for drugs, forcing most pharmacies to make the difficult choice to reject the terms, with no opportunity to renegotiate.
After the Kroger grocery chain announced that its 2,200 pharmacies in 35 states would not participate in the Tricare provider network, Cigna/Express Scripts is extending another opportunity to pharmacies to participate. However, although a "new" solicitation for the Tricare pharmacy network was recently sent out, the pharmacy organizations said, "our members report that the contracts are virtually identical in terms of reimbursements to the ones sent out this summer, which would likely reimburse well below cost for many prescription medications."
Tricare beneficiaries have gone public with their displeasure in news reports and opinion pieces across the country, and members of Congress are demanding answers on the contracts and the consequences for their constituents.
The pharmacy organizations said, "Tricare patients earned their benefits, and it is imperative that they retain convenient access to their health care providers especially those with whom they have established, trusted relationships. Independent community and specialty pharmacies take great pride in caring for those who honorably serve or have served in our armed forces…The relationships between pharmacists and patients are built on trust, and for many patients is not something easily transferrable. Keeping patients' trusted pharmacies in network is critical to the patients' care."
To view the letter to Bricker and Cordani, click here.