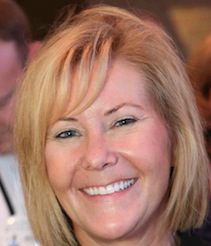 WASHINGTON, DC – Don't miss this opportunity to help make a case against the broken audit and appeal system. Participate in the HME Audit Key data submission period, covering the time period through the 2nd Quarter of 2017, open until August 11.
Note: Brightree customers can print a report from their "My Files" folder to answer many of the survey's operational questions – find additional details here.
Kaitlin Nacarato, director of Audits & Revenue Enhancement for Carolina's Home Medical Equipment had this to say after using the new Brightree tool:
When performing data analysis to capture the burdensome nature of today's audits, data accuracy is critical. Brightree's recent partnership with AAHomecare in the development of a report which gathers all of the answers to the Audit Key's operational questions ensures that the data submitted is accurate without being labor intensive. With the newfound simplicity of the HME Audit Key survey, more providers will hopefully be encouraged to participate and further the case for audit reform.

Registration and participation is free and is open to all suppliers, whether AAHomecare members or not. Register and submit your information at HMEAuditKey.org.