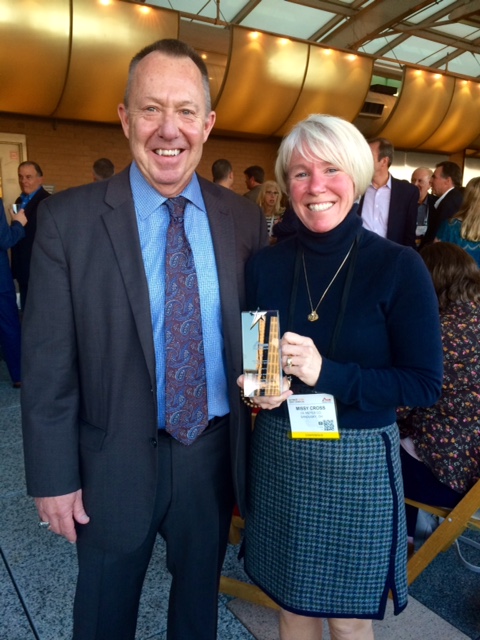 WASHINGTON, DC – The Association is now accepting nominations for the 2017 Van Miller Homecare Champion. Nominate an AAHomecare member who has made an exceptional contribution to the homecare sector throughout their career in one of the following ways:
• A longstanding record of service within the homecare community;
• Embodiment of the spirit of caring and generosity which are the hallmarks of this profession;
• Active membership and engagement in the American Association for Homecare.
The goal of the Homecare Champion Award is to honor people who have been involved in various aspects of the business of HME and the care that is an essential component of it. Therefore, this award is not focused on federal or state government advocacy, but all aspects of the HME business and furthering of the industry. Nominations can be submitted to Sue Mairena, suem@aahomecare.org through Sept. 8. Find the nomination form and see past honorees here.
This award will be presented during the Stand Up for Homecare reception during Medtrade on Tuesday, October 24, 2017 and recognized in a special notice in the trade press and local media.
(Pictured Above: Tom Ryan, AAH president, with Missy Cross, vice president of the homecare division of O.E. Meyer Co., who received the first Van Miller Homecare Champion award for her commitment and leadership to the HME industry.)
Additional Beneficiary Participation Sought for Patient Access Survey
WASHINGTON, DC – AAHomecare's patient access survey is now live, giving suppliers, case managers, and beneficiaries a chance to weigh in on the impact of competitive bidding. The survey is being undertaken in response to regulatory policymakers and members of Congress looking for more information on Medicare beneficiary access to HME as they work on improving the bidding program and providing a measure of relief to rural/non-bid providers. Providers can take the survey here, and also find links to beneficiary and caregiver surveys.
As noted last week, securing beneficiary participation will likely be the most challenging part of the exercise, so we are still looking for more patients/caregivers to participate in particular. Considering the challenges some beneficiaries may face taking the survey online, Dobson DaVanzo will also be reaching these participants by phone for interviews, as needed. Since the recent reimbursement rates for rural providers also affects TRICARE beneficiaries, we also welcome patients in that group.
Findings from this survey may have a significant impact on future HME regulations and legislation, so we hope to recruit enough well-informed respondents in all categories to give a credible picture of Medicare beneficiary access to HME products and related services.
Providers who want to take part in the survey, including helping to recruit patients or discharge planners/case managers, should contact Ashley Plauche, AAHomecare manager of government affairs, at ashleyp@aahomecare.org.