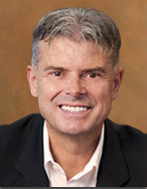 ATLANTA – Brightree LLC, a provider of cloud-based clinical, billing and business management software solutions for the post-acute care industry, has acquired MedAct LLC, a provider of HME software solutions. As the software vendor space continues to consolidate, Brightree will expand its market presence by adding 330 HME customers to its family of more than 3,000 providers.
"With the addition of MedAct, we are expanding our market reach to include some of the industry's most nimble HME providers," said Dave Cormack (pictured), president and CEO of Brightree. "In a climate of declining reimbursement rates and increased audit pressures, HME providers require advanced software solutions and services that enable them to operate more efficiently, improve revenues and achieve greater profitability. By combining the resources, talent and industry knowledge of Brightree and MedAct, we are able to help providers better navigate these challenging times."
Under the terms of the agreement, MedAct CEO Gregg Timmons joins the Brightree management team as executive vice president, MedAct Division. Brightree will continue to provide development and customer support for the current MedAct solutions. These efforts include preparing MedAct software for the significant regulatory changes expected to come with ICD-10 in 2014.
According to Timmons, "By joining forces with Brightree, we are bringing our customers the benefit of Brightree's significant product development investment strategy and dedication to superior customer service. Key capabilities, such as ad-hoc reporting and integrated electronic purchasing interfaces, currently available to Brightree users will be a welcome opportunity for many of our customers. I believe this is the right move for our customers and the industry as a whole."
In addition to growing its customer base, Brightree will leverage MedAct's Texas headquarters to give the company a central U.S. office presence. Current MedAct customers should continue to contact their existing customer support representatives. For more information about the acquisition, visit www.brightree.com/medact