PEACHTREE CORNERS, GA – After more than two decades exhibiting at Medtrade, attendees are used to seeing Brightree by ResMed at the nation's largest HME-focused trade show.
Officials at the Georgia-based software juggernaut find value in speaking directly with attendees and learning about their concerns firsthand.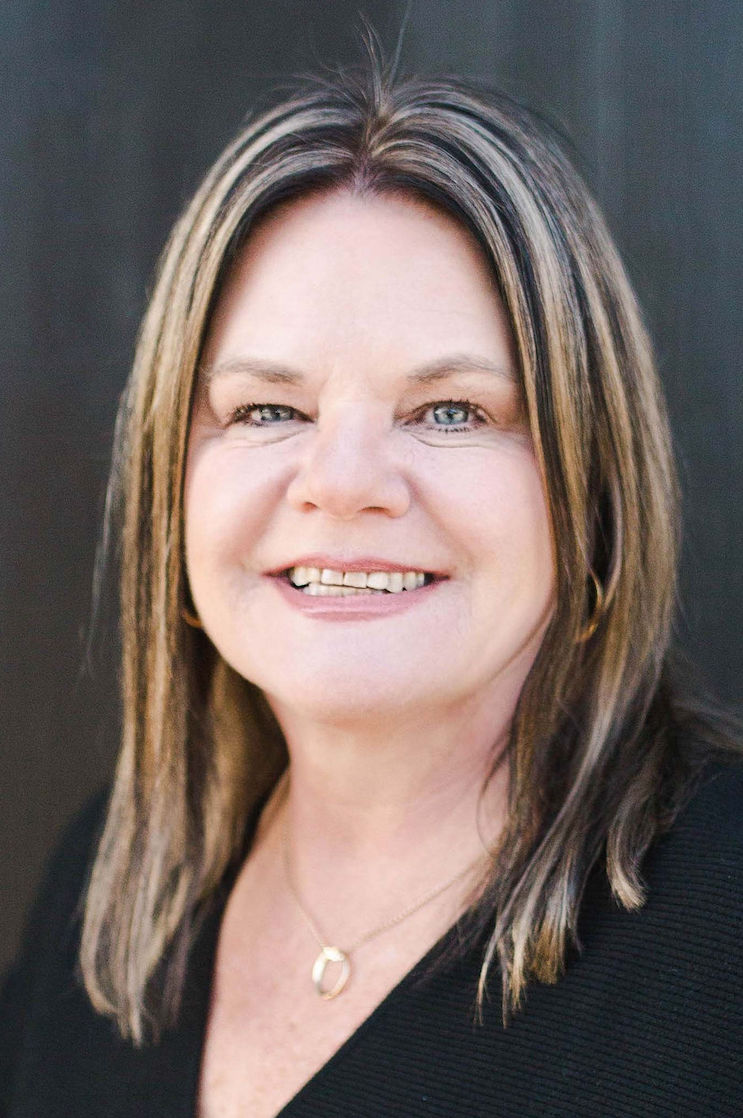 When the show convened earlier this year in Dallas, Trish Nettleship, chief marketing officer reports that a lot of conversations centered on automating patient engagement and how that can benefit patients and lead to better experiences. For providers, that type of automation can allow them to focus on tasks more meaningful to patient care. Medtrade Monday sat down with Nettleship to get her opinions and predictions about the future of technology and how it can improve the bottom line while also boosting patient outcomes.
Medtrade Monday: What are the improvements that HME providers can expect when they implement top-notch software?
Nettleship: Nobody got into this industry to work with complicated computer systems, so great software should take care of the details as much as possible to help providers achieve their real goal; working with patients to provide excellent care. Great software should work with the specific nuances of your business, not against them. It should be seamless and intuitive, both for your employees and for how you engage with your patients. Your employees should have the information they need right at their fingertips and, as much as possible, all data should integrate into one.
Medtrade Monday: What are Brightree's specific advantages?
Nettleship: When HME providers embrace Brightree innovations, including Brightree DX, they can anticipate a surge in automation that reduces their workload and improves patients' experiences. This fortifies provider productivity and enhances patient outcomes, leading to a significant improvement in overall care delivery. The advantages of implementing a patient engagement platform specifically designed to enhance digital communication and foster care collaboration among patients, providers, and caretakers are immeasurable.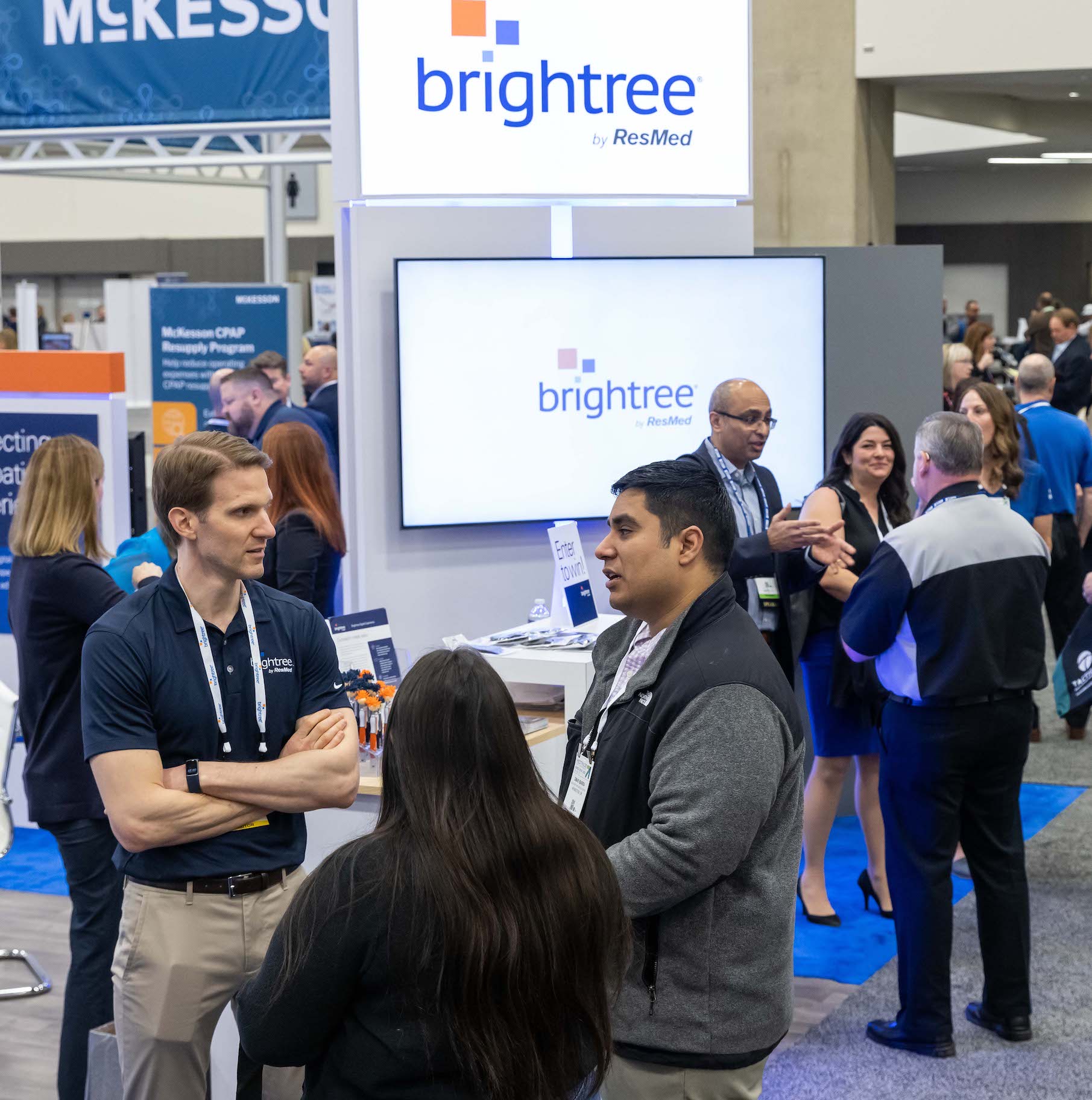 Medtrade Monday: Can you provide an example?
Nettleship: Providers frequently encounter challenges in obtaining the necessary information to onboard patients, even after making numerous phone calls and sending multiple letters that go unanswered. However, with Brightree DX, patients often respond to our automated text messages within a remarkably short timeframe of as little as 10 minutes.
Medtrade Monday: What is the biggest misconception about HME software?
Nettleship: That it doesn't need to be user-friendly! Expectations among patients are changing but so are expectations among employees. Even employee-facing, back-office software should have an intuitive interface and enable a quick ramp-up. It needs to automate job tasks whenever appropriate, and it needs to seamlessly enable employees to provide information to patients. This is why Brightree strives to make all its solutions as user-friendly as possible.
Medtrade Monday: What are the concerns among HME providers who are looking to upgrade their operations with better software?
Nettleship: Undoubtedly, undertaking a significant technology implementation is a complex endeavor that providers prefer to avoid. It is crucial for them to ensure they select not only the right software for their present needs but also one that will adapt and scale alongside their business as it evolves. At the end of the day, providers want a software and services company that consistently evolves in tandem with the industry and maintains seamless compatibility with future integrations they may require. Offering such reassurance provides them with peace of mind, knowing they have made a lasting decision, allowing them to focus on their primary objective of serving patients.
Medtrade Monday: For people who are pondering a switch to new HME Software, what are Brightree's products/services in a nutshell?
Nettleship: As a multi-award-winning healthcare IT company, Brightree provides intuitive cloud-based solutions expertly designed to streamline workflows, optimize business performance, and improve patient outcomes. Brightree's intelligent software utilizes data-driven insights to help boost productivity, eliminate inefficiencies, and simplify business processes and operations so providers can better serve their patients. Delivering world-class innovation to HME, pharmacy and home infusion providers, out-of-hospital care organizations rely on Brightree's industry-leading integrated technology to provide a seamless digital experience and end-to-end connected care.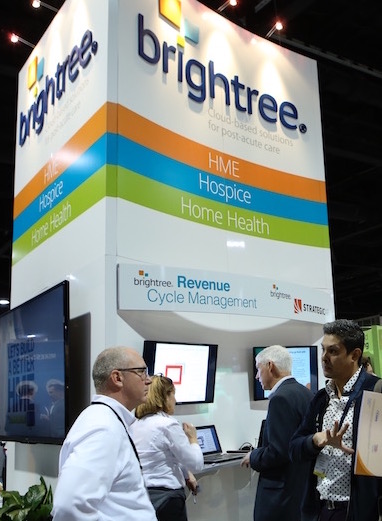 Medtrade Monday: What is your level of optimism these days?
Nettleship: Super optimistic. Technology and innovation are on our side with respect to HME. The industry is gaining forward momentum and I can't wait to see how we at Brightree help drive the important changes coming down the pike.
Medtrade Monday: Why are in-person/face-to-face trade shows still relevant in 2023?
Nettleship: Virtual tools have kept us connected throughout the pandemic, but nothing trumps face-to-face meetings. When it comes to business events like Medtrade, engaging with prospects in-person is vital to attracting and retaining customers. And when you're representing a brand in the healthcare technology stratosphere, remote demonstrations can feel distant. There is very little room for distance in healthcare. To the contrary, we come to work every day to bring patients and providers closer together. Coming together under one roof, even just a few times per year, builds comradery and trust. It makes us better leaders.
Medtrade Monday: How has the year been going for Brightree?
Nettleship: It's been a great year for Brightree. As you know, care in the home has never been more important. As we transition to the world after the expiration of the public health emergency, we are focused on continuing to enable our customers to serve their patients with not only products, but also experiences that are seamless and intuitive. Providing patients with great service and seamless experiences sets them up for the best possible outcomes but also enables our customers' businesses to continue to thrive.