AMARILLO, TX – Historically, health care in the United States has been based on fee-for-service (FFS). That is, third party payors (TPPs) pay a physician, hospital or other provider for the service rendered…regardless of the outcome. A by-product of FFS has been very little coordination among providers regarding a particular patient. The FFS approach has proven to be inefficient and expensive.
With 78 million Baby Boomers retiring at the rate of 10,000 per day, and with many Boomers living well into their 80s, the financial strain on the nation's health care delivery system is markedly increasing. TPPs have concluded that the FFS system is no longer financially viable and that a new approach is necessary.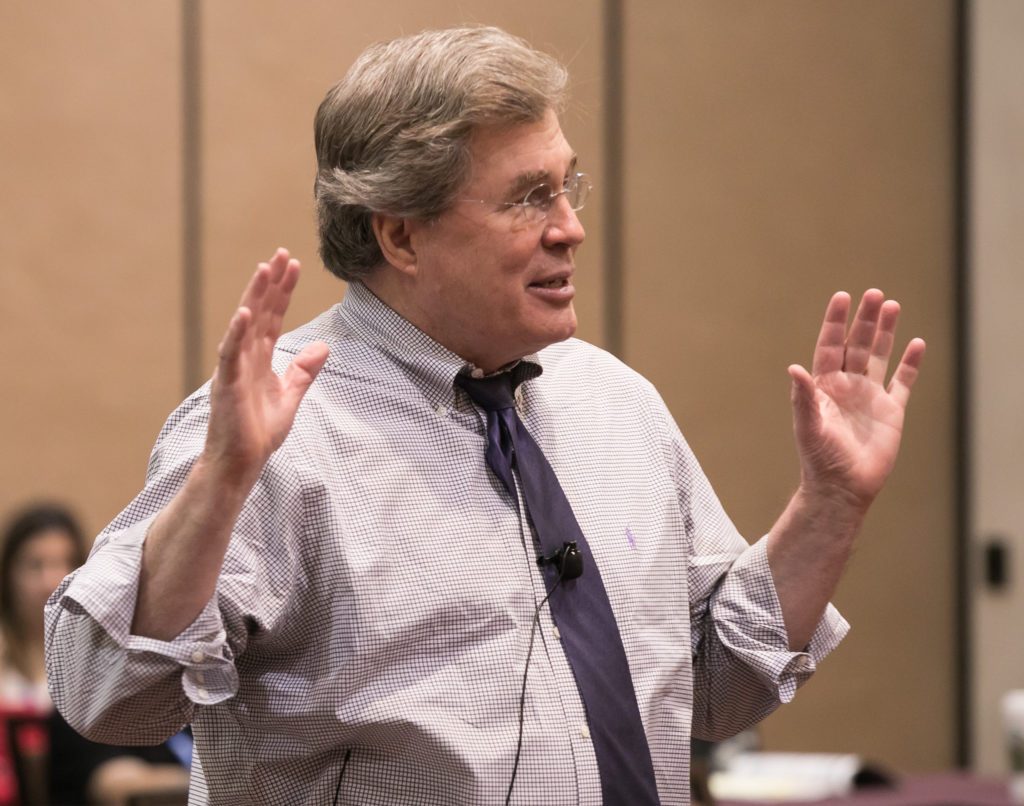 This new approach is "value-based care," also known as "coordination of care" and "patient outcome management." Value-based care ("VBC") is premised on providers collaborating to provide health care for a patient and for remuneration to the providers to be based, at least in part, on whether certain metrics are achieved. VBC may result in providers referring patients to each other, providing services to each other, and sharing in the remuneration paid for the care of the patient.
The challenge is that VBC has run up against the prohibitions and restrictions of the federal physician self-referral law ("Stark") and the federal anti-kickback statute ("AKS"). Stark and the AKS came into existence when health care was almost entirely based on FFS. And while there have been modifications/updates over the years to Stark and the AKS, such updates have not addressed how these two statutes fit within the VBC framework.
Stark is a civil statute. It states that if a physician (or an immediate family member) has a financial interest (ownership or compensation) in a health care provider, then the physician cannot refer a Medicare/Medicaid patient to the provider for "designated health services" ("DHS") …unless a Stark exception is met. DHS includes durable medical equipment ("DME"). The Stark definition of "physician" is a "doctor of medicine or osteopathy, a doctor of dental surgery or dental medicine, a doctor of podiatric medicine, a doctor of optometry, or a chiropractor."
The AKSis a criminal statute. It states that a person/entity cannot pay or receive (or offer to pay or agree to receive) anything of value in exchange for (i) referring or arranging for the referral of a patient covered by a federal health care program ("FHCP") or (ii) recommending the purchase of a service/product covered by an FHCP. The Office of Inspector General ("OIG") has published a number of "safe harbors." If an arrangement complies with a safe harbor then the remuneration exchanged between the parties does not constitute illegal remuneration under the AKS. If an arrangement does not meet the terms of a safe harbor, it does not mean that the arrangement violates the AKS; rather, it means that the parties will need to conduct an in-depth analysis in light of the language of the AKS, court decisions and other published guidance.
Recognizing the challenge imposed by Stark and the AKS on providers moving into the VBC space, (i) CMS updated Stark and (ii) the OIG updated the AKS.
Background
In the summer of 2018, CMS and the OIG sought input from interested parties by issuing Requests for Information. AAHomecare submitted a letter containing the association's comments. One comment was that it would be ill-advised for physicians to be allowed to self-refer for DME. The recently released Final Rules do not change the Stark prohibition against physicians self-referring for DME.
In early October 2019, CMS and the OIG simultaneously issued proposed rules modifying Stark and the AKS. Providers and other interested parties submitted many comments. And then finally on November 20, 2020, CMS and the OIG issued the Final Rules that are the subject of this white paper.
The goal of the Final Rules is to encourage health care providers to collaborate in the provision of health care…without being unduly restricted by Stark and the AKS. Nevertheless, the AKS will remain as a "back stop" designed to prevent arrangements that while being technically correct on their face, are in reality designed to funnel remuneration to referral sources.
Three-Part Series
Part One of this three-part series of articles discusses modifications to Stark. Part Two discusses modifications to (i) the AKS, and (ii) Stark and the AKS. Part Three discusses the applicability of the modifications to DME suppliers.
Anti-Kickback Statute
New VBE Safe Harbors
The three new value-based safe harbors contain protection against potential fraud, including: (i) a prohibition against taking into account the volume or value of referrals outside the target patient population and (ii) limits on directed referrals.
The following entities may not utilize the new value-based safe harbors: pharmaceutical manufacturers; distributors; wholesalers; PBMs; labs; compounding pharmacies and DME suppliers. Notwithstanding the foregoing, under certain conditions, the OIG permits DME manufacturers and DME suppliers to use the new Care Coordination Arrangements safe harbor.
The following are the new VBE safe harbors:
The Value-Based Arrangements with Full Financial Risk safe harbor provides the greatest flexibility, because it requires the assumption of the most risk. "Full Financial Risk" is defined as responsibility for the costs of all items and services covered by a payor for each patient in the target populations for the term of one year.
The Value-Based Arrangements with Substantial Downside Risk safe harbor protects both in-kind and monetary remuneration if the VBE participants assume a certain amount of risk.
The Care Coordination Arrangements safe harbor does not require the participants to take on risk. It does, however, require that the arrangement be measured based on at least one evidence-based outcome measure. The exchange of in-kind remuneration, but not monetary payments, is permitted under this safe harbor on condition that outcome measures are achieved and certain other requirements are met.
New Patient Engagement and Support Safe Harbor
This new safe harbor provides protection for certain patient engagement tools. Its protection is limited to in-kind remuneration provided by VBE participants to patients.
Examples of in-kind patient engagement tools are: (i) health-related technology; (ii) patient health-related monitoring tools and (iii) support services designed to address a patient's social determinants of health. The safe harbor does not protect the giving of cash, cash equivalents, and certain types of gift cards. The aggregate value of the patient engagement tools and supports cannot exceed $500 per year.
The safe harbor does not apply to certain VBE participants, including pharmaceutical manufacturers, distributors, and wholesalers; PBMs; labs; compounding pharmacies; certain DME manufacturers; and DME suppliers.
Modifications of Existing Safe Harbors
Local Transportation safe harbor. The OIG expanded the mileage limits up to 75 miles for residents in rural areas. There is no distance requirement for transporting inpatients to their residence upon discharge.
Warranty safe harbor. Protection is afforded to a bundle of one or more items and related services, provided that they are paid for by the same TPP and under the same payment.
Personal Services and Management Contracts and Outcomes-Based Payments safe harbor. This safe harbor now includes the protection of certain outcome-based payment arrangements. To be protected, the payments must be based on the achievement of certain measures. Outcomes measures related solely to patient satisfaction and/or internal cost savings are excluded from safe harbor protection. Safe harbor protection under this new provision is not available to pharmaceutical manufacturers, distributors and wholesalers; PBMs; labs; compounding pharmacies; certain DME manufacturers, and DME suppliers.
In addition, the OIG removed the current safe harbor requirement that the aggregate payment for a management or services arrangement be set out in advance. Going forward, only the methodology needs to be set in advance. This makes the safe harbor consistent with the parallel Stark exception. The OIG also removed the requirement that a part-time arrangement have a schedule of services specifically set out in the written agreement.
ACO Beneficiary Incentive Program safe harbor. The Balanced Budget Act of 2018 included a statutory provision excluding incentive payments, made to a beneficiary who receives the payments as part of the ACO Beneficiary Incentive Program, from the definition of remuneration.
Stark and the Anti-Kickback Statue
Electronic Health Records ("EHR")
CMS and the OIG finalized changes to the EHR exception to Stark and the EHR safe harbor to the AKS. The final rules (i) remove the sunset provision, (ii) allow the recipient to pay its portion of the EHR at reasonable intervals; (iii) delete the prohibition on donating replacement technology; and (iv) delete the prohibition on the donor taking any action to limit or restrict the use, compatibility, or interoperability of the items or services with other e-prescribing or electronic health record systems.
Cybersecurity Technology
The goal of the new safe harbor and Stark exception is to facilitate the donation of cybersecurity technology to recipients that may not be able to afford adequate protection against cyberattacks. The technology/services must be "necessary and used predominantly to implement, maintain, or reestablish cybersecurity." The parties have the discretion to decide what technology/services qualify for protection. Donors cannot take into account the volume or value of referrals or other business generated between the parties, Under the safe harbor, the arrangement must be set forth in writing and signed by the parties. On the other hand, CMS requires that the arrangement be documented in writing (e.g., exchange of emails).
Beneficiary Inducement
Telehealth for In-Home Dialysis
The Creating High-Quality Results and Outcomes Necessary to Improve Chronic Care Act of 2018 included a provision to permit individuals with end-state renal disease ("ESRD"), receiving home dialysis treatment, to be provided monthly clinical assessments through telehealth. The Act included a beneficiary inducement exception for telehealth services provided to those patients. The OIG finalized certain safeguards for such telehealth services.
AAHOMECARE'S EDUCATIONAL WEBINAR
Managed Care Contracts: Key Provisions and Pitfalls to Avoid
Presented by: Jeffrey S. Baird, Esq., Brown & Fortunato & Monique A. Pena, Esq., Brown & Fortunato
Tuesday, March 16, 2021
1:30-2:30 p.m. CENTRAL TIME
Historically, DME suppliers have billed Medicare and state Medicaid programs directly. This is known as the fee-for-service ("FFS") model or the traditional Medicare/Medicaid model. This is changing. Today, about 35% of Medicare patients are covered by Medicare Advantage Plans ("MAPs") and about 70% of Medicaid patients are covered by Medicaid Managed Care Plans ("MMCPs"). A MAP (i) is owned by an insurance company, (ii) contracts with (and receives payments from) Medicare, and (iii) contracts with health care providers to take care of the MAP's covered lives. The same concept holds true with MMCPs…except that the MMCPs contract with state Medicaid programs. This program will discuss the most important challenges that DME suppliers face when they enter the managed care space, including (i) key provisions in managed care contracts; (ii) pitfalls to avoid when signing contracts; (iii) how to respond when a Plan will not allow a supplier onto its panel; (iv) how to respond when a Plan unrealistically lowers reimbursement; and (v) how to respond when a Plan enters into a sole source contract.
Registration information will be posted soon for Managed Care Contracts: Key Provisions and Pitfalls to Avoid on Tuesday, March 16, 2021, 1:30-2:30 p.m. CT, with Jeffrey S. Baird, Esq. and Monique A. Pena, Esq. of Brown & Fortunato.
Members: $99
Non-Members: $129
Complimentary Webinar
Hosted by AAHomecare, Brown & Fortunato, and Medtrade
Medicare Coding, Coverage and Payment – Manufacturer's Guide to Launching Home Care Products
Presented by: Cara C. Bachenheimer, Esq., Brown & Fortunato & Jeffrey S. Baird, Esq., Brown & Fortunato
Thursday, March 25, 2021
1:00-2:00 p.m. CENTRAL TIME
Manufacturers are increasingly bringing to market innovative products designed to be used by patients in their homes. In order to successfully launch a new product, manufacturers must understand the impact and role of HCPCS codes, Medicare coverage, and payment rules, as these will heavily influence how manufacturers market the new product. In this program, you will learn how to:
Navigate Medicare's coding, coverage and payment processes, and how these relate to non-Medicare payers such as commercial plans and state Medicaid programs.
Understand the key role that the Centers for Medicare and Medicaid Services (CMS) has in issuing new HCPCS codes, and the responsibilities of the Pricing Data Analysis Contractor ("PDAC") in assigning products to existing HCPCS codes.
Learn when and how to engage in these processes, including how to work with CMS and the PDAC, and you will receive tips for maximizing success.
We will also cover the Medicare program's new rule on coverage for Innovative Technology, and how this rule provides immediate coverage for "breakthrough devices" upon FDA approval.
Speaker Cara Bachenheimer has 30 years of experience helping manufacturers with HCPCS coding, coverage and payment issues and processes. Speaker Jeff Baird has over 30 years of experience representing manufacturers and DME suppliers on multiple issues, including billing and reimbursement.
Register for Medicare Coding, Coverage and Payment – Manufacturer's Guide to Launching Home Care Products on Thursday, March 25, 2021, 1:00-2:00 p.m. CT, with Cara C. Bachenheimer, Esq. and Jeffrey S. Baird, Esq. of Brown & Fortunato
Jeffrey S. Baird, JD, is Chairman of the Health Care Group at Brown & Fortunato, PC, a law firm with a national health care practice based in Texas. He represents pharmacies, infusion companies, HME companies, manufacturers and other health care providers throughout the United States. Mr. Baird is Board Certified in Health Law by the Texas Board of Legal Specialization and can be reached at (806) 345-6320 or jbaird@bf-law.com.