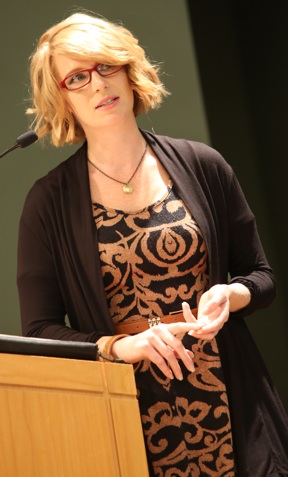 WASHINGTON, DC – Advocacy efforts are ramping up for the 117th Congress as AAHomecare and other HME stakeholders are working with champions on Capitol Hill and key committees of jurisdictions to develop plans to address industry priorities, including sustainable Medicare reimbursement policy.
Complementing work in the House and Senate, the Grassroots Accountability Project (GAP) is a vehicle for the HME Industry to effectively reach all 535 federal legislative offices to raise the visibility of policy priorities on the Hill and move the needle on legislation and other initiatives at the federal level.
The GAP, spearheaded by AAHomecare and VGM in partnership with state associations, has already secured volunteers for over 2/3 of all federal legislative offices. With your help, we can raise the volume on Capitol Hill and harness the momentum from the previous Congress to secure meaningful protections to the HME benefit.
See below for our current coverage of districts in blue who have at least one GAP advocate. Volunteers are especially needed for the districts shown in grey, and additional advocates are welcome in all other areas.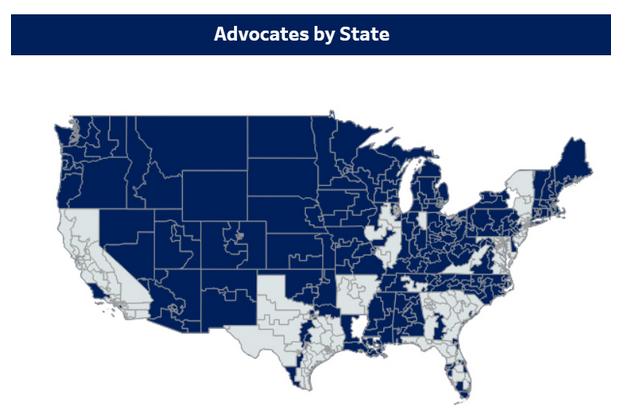 There is currently no advocate for Alaska. Advocates are identified for Hawaii's two districts, but others would be welcome. We encourage AAHomecare members to consider volunteering as a grassroots advocate for this initiative. Volunteers will be provided turnkey resources, talking points, and clear calls to action for federal advocacy efforts.
You don't need previous government affairs experience for this – just a passion for the industry, your business, and the people you serve.  Volunteering won't take a lot of time but will help make a big impact.
For additional information on the GAP, click here or contact Ashley Plauché (pictured), director of Member & Public Relations, at ashleyp@aahomecare.org.