ATLANTA – HME providers have been steadily entering the retail/caretail market, and that means private pay collections are more important than ever. Medtrade speaker Jennifer Leon [pictured], senior director, Brightree Patient Collections, will explore the topic in an educational session scheduled for Monday, Oct 31. Private Pay Collections: Going from Good to Great takes place 3:15 p.m. to 4:15 p.m. in Room C211 at the Georgia World Congress Center in Atlanta.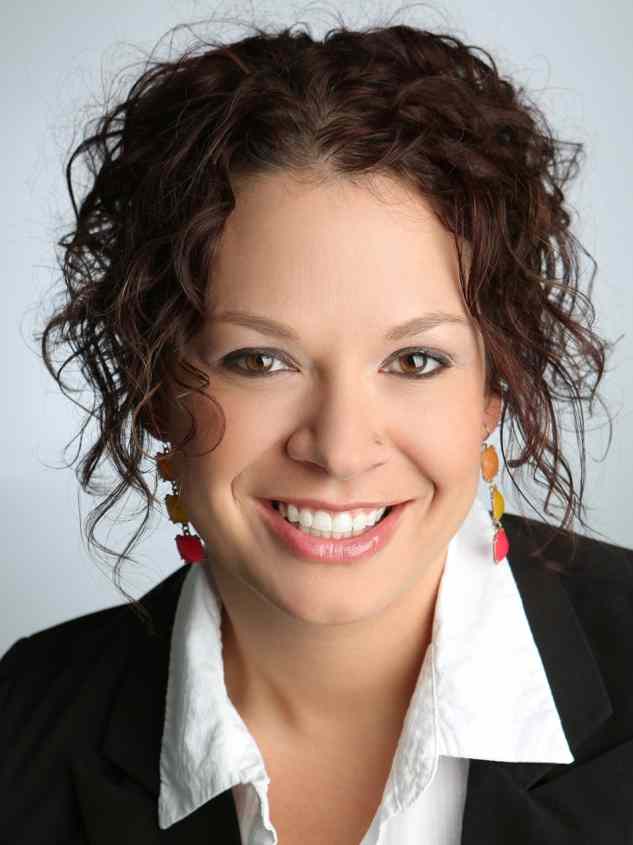 For those unable to attend on day one, Leon will also be a panelist in an educational session entitled: Been There, Done That…and Succeeded: A Panel of Providers Share Secrets Related to Private Pay collections and Beyond. The panel discussion also features providers Tara Elliston and Jason Morin, and is scheduled for Wednesday, Nov 2, from 10:30 a.m. – 11:30 a.m., in Room C212.
Medtrade recently chatted with Jennifer Leon to get an idea of what she plans to speak about, her belief that the industry has been slow to adopt technology, and the hazards of neglecting collections.  
Medtrade: What is the focus of your educational session?
Jennifer Leon: The first is a single session titled Private Pay Collections – Going from Good to Great. I will be covering best practices as it pertains to private pay collections. Our industry has been slow to adopt technology and efficiencies that can absolutely change their business because of the stigma that comes along with outsourcing.
Providers are afraid they will lose visibility and/or control, and that is absolutely not the case. In this session, I will talk about the efficiencies that are available today and showcase providers who have taken a chance on 'letting go' and cover the results they have seen. Private pay collections can be successful as long as the right policy and practices are set forth internally and communicated externally. Once Providers stop letting expensive equipment walk out the door without a form of insurance on file through AutoPAY, they will witness patient pay come full circle, waking up to be in the positive vs the negative.
The second session is a panel discussion with two providers: Jason Morin, director of Reimbursement, Home Care Specialist; and Tara Elliston, general manager, Geneva Woods Pharmacy. The panel is titled Been There, Done That….and Succeeded! In this session, providers can come prepared to ask their burning questions as they relate to private pay collections.
This is a wide open discussion and attendees should be ready to shout out challenges and share successes with two providers who have been in their same seat. We are all working toward the same goal—providing the best quality patient care, but with the challenges the industry has been facing, it gets harder and harder to do that while remaining profitable. Jason and Tara are just two examples of Providers who are doing both and willing to share their story on how they got there.
Medtrade: Competitive bidding came to every city in America this year, and it's been difficult for many HME providers. What is your level of optimism for the industry these days?
Leon: I still stand very optimistic, mostly because I have seen providers accept the challenges, and while difficult to swallow, they still make a positive difference. I know we all get tired of hearing this, but providers must be willing to change. Just like the days of $.97 per gallon gas, reimbursements are never going back to the way they were. Who will make it? Who will continue to fight? My battle cry to every provider is start making the change NOW. Difficult decisions and tough choices may be a large part of that change; expect that, but don't just stand idle waiting for it to happen.
Medtrade: Why should providers spend the time and money to get out of the office and attend an in-person event such as Medtrade?
Leon: There is so much more attendees get out of being face to face with industry experts than they can get over a webinar. Aside from absorbing 2 ½ days full of valuable insight and education, attendees also benefit from making new connections, touching and testing new products, networking events, comparing competitive landscapes, and so much more they can't get from their home office.
Everyone is crunched for cash, and no one has the time to leave the office, but you miss out on so much if you DON'T make the time and find the cash. Providers should keep in mind, Medtrade should be reserved for the right staff, those who will come away rejuvenated and reenergized to go back home and make a difference are the ones you want to attend. The expert speakers are willing to share their insight and knowledge so come ready to listen and learn, but most of all, just come.
Click Here to register for Medtrade 2016. 

Go to medtrade.com for additional information and to register.