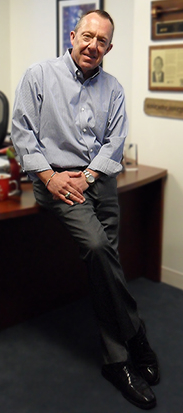 WASHINGTON, DC – Persistent and passionate efforts of HME providers over the past 18 months have brought us to a point where we're close to getting competitive bidding rural relief legislation passed – but, as we've seen before, those last few yards needed to get the House and Senate to agree on a single bill are not likely to come easily. Now I'm asking the HME community to lay it all on the line to make sure we get a bill passed in the weeks ahead.
We have a chance to get legislative action on this issue when Congress returns after November's elections, in what is commonly referred to as the "lame duck" session. In recent discussions, our champions on Capitol Hill and staffers on important committees have demonstrated continued strong interest in getting legislation passed that will roll back the July 1 cuts. In addition, House Speaker Paul Ryan (R-Wisc.) has said that he plans on seeing this issue addressed during the lame duck session.
I hope I can count on all of you to help us make one last push in the coming weeks to lend your voice to our efforts, whether it's reaching out to Capitol Hill one more time, or sharing your stories about how the latest cuts are affecting your business and the patients and communities you serve. If we don't get a bill passed by the end of the year, prospects for legislative action on this issue will almost certainly be more challenging when the new Congress convenes in January.
With the House and Senate recessed through the elections, some people might be inclined to think that this is a period where your efforts aren't needed right now, but that's not the case. In fact, this is one of the best times to try and reach out to a staffer who handles healthcare issues in a Congressional office, as their schedules are not taken up with staffing hearings or monitoring current legislative proceedings.
Be assured that we are not giving up in the fight to improve or lessen the impact of the bidding program for everyone. First and foremost, rolling back the latest round of cuts will likely have positive impacts for TRICARE and other managed care payors that base their rates on the new national rates. In addition, provisions that would require CMS to monitor the impacts of these deep cuts in rural and non-bid areas may have applications in confirming impacts on patients covered under the bidding program – helping reinforce the views of other influential groups who are panning competitive bidding.
I know that many of you may be disappointed and frustrated that this effort has not yet been resolved – I've had those same feelings myself. Let's make those frustrations a distant memory by redoubling our efforts to ensure that the last eighteen months of hard work that we have all put forth on this issue is rewarded with a win that benefits the entire HME community and the people we serve. I know that many of you have personally put a lot of time, effort, and resources into this fight, but the time for our strongest push is at hand. Let's give it all we've got until we prevail.
Stand Up for Homecare Making Waves in the Media
WASHINGTON, DC – Have you noticed an influx of articles in the media regarding the detrimental effects of the competitive bidding program? This is not by coincidence. Through Stand Up for Homecare funds, AAHomecare has engaged a communications firm to assist with sharing the stories you are providing on both a national and local level. This media attention works hand in hand with our lobbying efforts.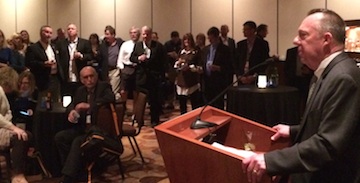 The program also helps us support leading patient groups who depend on HME, such as the National Council on Independent Living, who weighed in on rural relief bidding legislation yesterday in The Hill, a newspaper widely read by Congressional staff. Here's how they concluded the op-ed:
Small, rural home medical equipment stores face higher fuel costs and staff time serving people spread over a larger area. These slashed reimbursement rates are forcing them to cut back on the level of service they offer customers, as well as discontinuing particularly unprofitable products, and not taking on new customers. As a result, this important part of the support system for people with disabilities is at risk.
We want all individuals with disabilities to have the opportunity to live in their local communities, and that means those communities need local stores in which people can get the equipment they need. As we see more and more businesses shutting down or no longer running at full capacity due to these new rates, it worries us for the future of people with disabilities who rely on this equipment to maintain their independence.
Both the House and Senate passed legislation that would roll back part of these drastic cuts to give policymakers more time to consider the potential impacts these cuts are having on people's health, but they couldn't reconcile the differences and send a bill to the President before breaking for a long recess in July. With just a few short weeks remaining in the year, there is little time to waste.
Please continue to support these efforts by supporting the Stand Up for Homecare campaign through contributions and attending the reception at Medtrade, November 1 at the Atlanta Metro Chamber of Commerce. Your support of this key industry public relations campaign will help shape the future of the industry.