LAS VEGAS – Sarah Hanna, CEO of ECS North, will be busy indeed at Medtrade Spring, scheduled for March 27-29, 2018, at the Mandalay Bay Convention Center. Hanna is a familiar face at the Spring version of the nation's premiere HME-focused event. This time around, she will be speaking at three different educational sessions—two on Tuesday, March 27, and one on Wednesday, March 28. Click Here to register for Medtrade Spring.
Hanna consults on corporate operations, leadership, workflow assessment, and revenue cycle management. She agreed to sit down for a short Q&A to give attendees a sense of her philosophy, as well as her considerable optimism.
Q: What's your level of optimism these days?
Medtrade Spring speaker Sarah Hanna, CEO of ECS North: I'm an optimist by nature and believe in the "this too shall pass" mindset. The pendulum will swing back in provider's favor, and those companies who are still in the game today have learned a lot over the past 5 years. They are becoming more efficient, business savvy, and looking to technology to help solve issues. The strong survive and those who are determined will be around to see the change.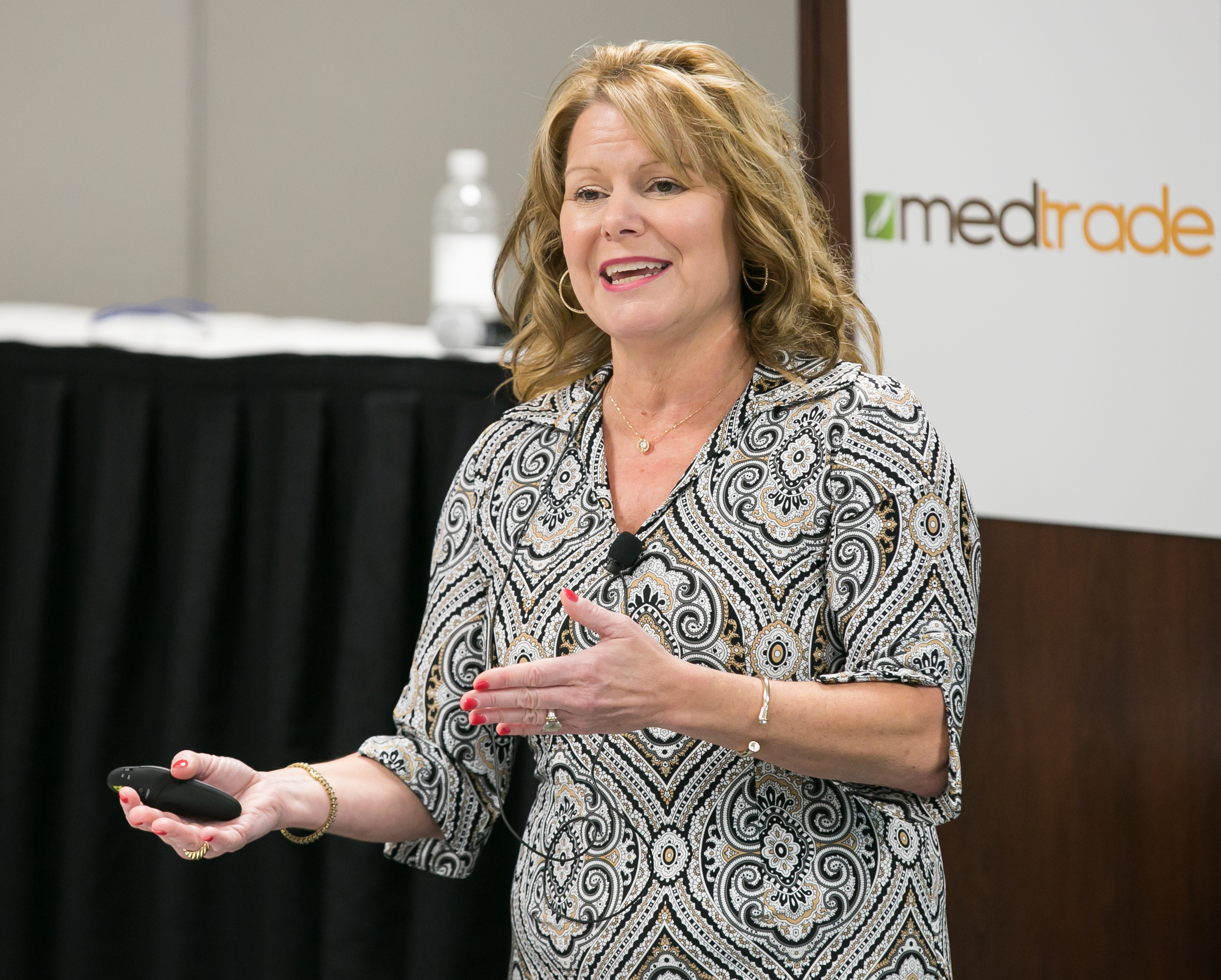 Q: Why do you believe Medtrade Spring is so important for providers?
Hanna: Medtrade and Medtrade Spring organizers have really listened to attendees over the years and they have reinvented the conference to reflect what providers have requested, particularly a more interactive experience.
The presentations are largely made up of panels and provide opportunities for open discussion among speakers and attendees. This means that networking is at a premium. You can connect with providers, panelists, and industry experts easily; you just have to take advantage of the opportunities. It's an invaluable experience.
Q: What should providers be doing today to improve their business?
Hanna: I would tell providers to analyze their data to get to the root cause of their issues. Drill down to the team member who is doing the work or contributing to the denials. This will provide information for training deficiencies, coaching opportunities, and if these are not working then disciplinary actions. The root cause may be payer issues that creep up on providers and become huge financial burdens. Looking at payer behaviors helps to spur conversations with the payers regarding specifics of the contract and also whether your company wants to be a provider with that payer.
Q: What types of advice will you be giving to providers who attend your sessions?
Hanna: Much of my focus at Medtrade Spring on my various panels revolves around improving leadership skills, as well as monitoring commercial and Medicaid managed care reimbursement policies and trends.
Q: Why should providers take the extra time and expense to participate in networking events?
Hanna: Having the ability to talk openly about the challenges and successes of our industry with other providers helps everyone in the conversation. You can see that you are "not alone" and hear how others are handling those situations. Usually you walk away with something you can use back at your company, and at the very least you find a "support group" with similar issues. Also, it never hurts to commiserate over a beverage or lunch.
Sarah Hanna will be participating in the following educational sessions at Medtrade Spring 2018 in Las Vegas.
Tuesday, March 27, 2018: 10:15 AM – 11:45 AM
HME the NEW NORMAL
Room: Islander G
What is the New Normal for HME Providers? HME Providers must look at the Three Pillars of their business (Marketing, Sales, and Revenue Cycle) to reach their destination of success. The path to a greater future as an HME Provider begins with these three pillars and is further navigated by incorporating Organizational Health, Greater Leadership, and Business Culture. This Panel Discussion will give clear turn-by-turn directions on how to build your HME Business in the era of the New Normal. Utilizing Best Practice Tools from three Industry Experts who have come along side of hundreds of providers.
Tuesday, March 27, 2018: 3:30 PM – 4:30 PM
Start Gaining Traction with Commercial Payers: A discussion on payer contracts
Room: Islander E
Do you feel trapped by your managed care contracts with commercial payers? Do you give up and write off claims payments' denials? Does payer contracts' language seem confusing and overwhelming? Navigating these waters is challenging and the payers' practices can be frustrating. Learning to work with payers to maximize reimbursement takes contracts' knowledge, perseverance and tenacity. Attendees will learn the best practices providers can deploy to maximize payers' fee schedules, what to look for in the business/operational language in payer contracts to help combat reimbursement runarounds.
Wednesday, March 28, 2018: 2:45 PM – 4:15 PM
Get in the 'LEAD' Protecting the DME Supplier from today's toughest challenges
Room: Islander F
Come join this panel with some of the Leading ladies in the healthcare industry. This group will facilitate an open discussion on the challenges facing today's DME supplier. This information packed session will touch on all the things affecting your business today! Starting internally with your employees – knowing their roles and being held accountable, to external issues – payer audits and protecting (improving) your cash flow. Learn from this "in the know" panel as they discuss the impact the industry has on your business and help you get in the lead.