AMARILLO, TX – The managed care phenomenon snuck up on the DME industry. Since its inception in approximately 1965, the DME industry has focused on how to properly bill Medicare fee-for-service, also known as "traditional Medicare." In the decades following 1965, managed care entered the lives of hospitals, physicians, and other providers. However, with a few exceptions, managed care was not part of the DME landscape.
Over the last 12 years, the DME industry justifiably focused on competitive bidding, responding to audits, lower reimbursement, and stringent documentation requirements. Managed care was fairly low on the list of the industry's priorities.
While we were focused on other priorities, managed care quietly became a large part of the lives of DME suppliers. There are 78 million Baby Boomers (those born between 1946 and 1964) in the United States. They are retiring at the rate of 10,000 per day. This is putting a tremendous strain on the Medicare and Medicaid systems.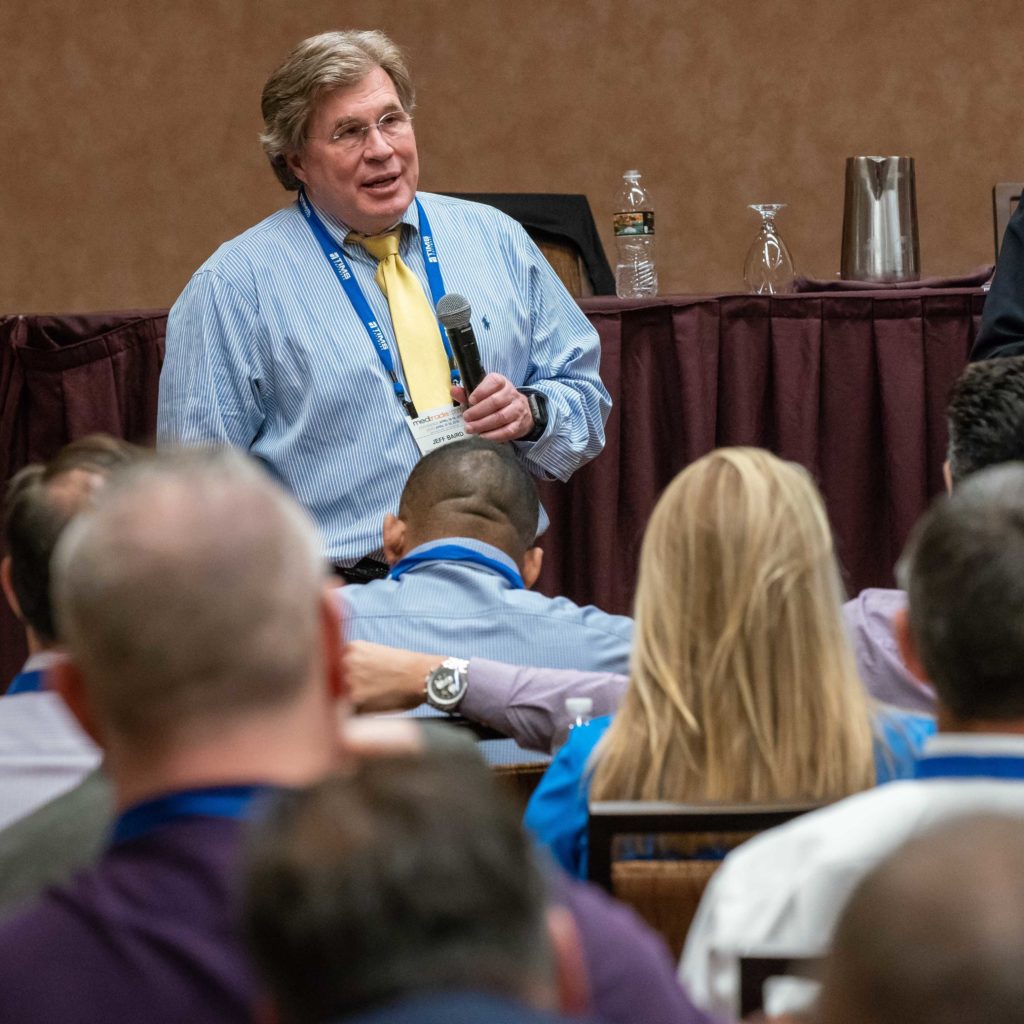 The Medicare/Medicaid programs are looking at ways to take care of the health care needs of Baby Boomers—while trying to contain costs. One way for Medicare/Medicaid to accomplish this is to enter into managed care contracts with insurance companies. For Medicare beneficiaries, these are called Medicare Advantage ("MA") Plans. For Medicaid beneficiaries, these are known as Medicaid Managed Care ("MMC") Plans.
Here is how it works:
An insurance company (let's use Humana as an example) will form a managed care plan ("Plan") that will facilitate health care for Medicare—or Medicaid— beneficiaries who reside in Des Moines.
If the Plan is an MA Plan, then the Plan will enter into a contract with CMS. If the Plan is an MMC Plan, then it will enter into a contract with the state Medicaid program. The contract will say that the Plan will (i) enroll "covered lives" (Medicare or Medicaid beneficiaries who reside in Des Moines) who elect to receive health care under the Plan and (ii) sign contracts with hospitals, physicians, home health agencies, DME suppliers, and other providers. The providers who sign the contract with the Plan are considered to be "on the Plan's panel."
CMS or the state Medicaid program will pay the Plan for the health care provided to the covered lives. The Plan will, in turn, pay the providers that provide health care services to the covered lives.
In order for the Plan to make money, what it receives from CMS or Medicaid must be greater than what the Plan pays to the Plan's providers. This motivates the Plan to contain costs (i.e., limit what it pays to the Plan providers).
A way for the Plan to convince providers to sign up with the Plan for low reimbursement is to limit the number of providers on the plan. In doing so, the Plan can say to the provider: "Yes, we are paying you low reimbursement. However, you will make up for this with a high volume of patients. This high volume will arise from the fact that we have only allowed a few providers (that compete with you) on the Plan's panel."
Limiting the number of DME suppliers on a Plan may be good for the suppliers that are accepted on the Plan, but is bad for the other suppliers that are not allowed to participate as a Plan provider. For example, assume that ABC Medical Equipment, Inc. has a large number of existing Medicare patients who are covered under the Humana MA Plan. If ABC is not allowed to be a Plan provider, then ABC will no longer be able to continue to take care of these patients. Assume that a number of Des Moines physicians are loyal to ABC.
Assume that the physicians want to refer all of their patients to ABC for the patients' DME needs. Understandably, the physicians are not interested in hearing ABC say: "You need to refer your Humana MA patients to another DME supplier. Just refer your non-Humana MA patients to ABC." The physicians do not have time for this. They will refer their patients to a DME supplier that can take care of all of the patients, including Humana MA patients.
When a DME supplier faces a "closed panel," the supplier has an uphill fight. The supplier wants immediate relief. Said another way, the supplier wants access to the Plan now. There is no certainty that the supplier can accomplish this. The supplier can take one or more of the following steps—that may or may not prove to be fruitful:
The supplier can determine if the state has an "any willing provider" statute and, if so, whether the statute covers DME suppliers. More on this later.
Assume that the supplier has a good relationship with a provider on the Plan that the Plan considers to be important. This might be a hospital or physician group. The supplier can ask the hospital/physician group to "go to bat" for the supplier by advocating to the Plan that the DME supplier be admitted as a Plan provider.
Assume that the supplier has a unique skill set pertaining to a unique product. Assume that few, if any, suppliers have the same type of skill set. The supplier can ask the Plan to admit the supplier for the limited purpose of providing the unique product/related services. Once the supplier is on the Plan in a limited way, then it may be easier for the supplier to subsequently convince the Plan to allow the supplier to provide a full array of products and services to the Plan's covered lives.
Assume that the DME supplier has invested time and money in data analytics. A selling point that the supplier can make to the Plan is that the supplier can document that (i) it provides "value-added services" to its patients, (ii) that such value-added services are designed to keep the patients from being "frequent flyers" (e.g., the patients are frequently admitted to the hospital), and (iii) in fact, the supplier's value-added services do reduce the incidences of hospital readmissions.
Under the heading of "the squeaky wheel gets the grease," the DME supplier can (on a frequent basis) request to be included as a Plan provider. As strange as it may sound, this approach sometimes works.
The supplier may want to enter into a subcontract arrangement with a DME supplier that is on the Plan ("Plan supplier"). Pursuant to this arrangement, the DME supplier will refer its Plan patients to the Plan supplier. At the direction of the Plan supplier, the DME supplier will handle delivery, patient education, set-up, and repairs. The Plan supplier will pay the DME supplier for its subcontract services. In putting this type of arrangement together, the "devil is in the details." It will be important that the arrangement not violate a federal or statute anti-kickback and/or false claims law. I previously wrote a lengthy Medtrade Monday article that addresses this type of subcontract arrangement.
The above steps constitute the "gentle and kind" approach. If the above steps do not work, then the DME supplier may want to take a more adversarial approach. For example, the supplier may want to determine if it can credibly file a complaint with the State Insurance Commissioner. The DME supplier can contact state legislators who oversee the state's Medicaid program and ask that they pressure the Medicaid program to pressure the Plan to allow the supplier to be a Plan provider. The supplier may want to contact the state Medicaid program directly and ask the program to instruct the Plan to allow the supplier to be a Plan provider. The supplier may want to consider threatening litigation against the Plan (and its owner—the insurance company) under one or more of the following theories: antitrust, tortious interference with business relations, and unfair competition.
Now let us focus on a more long term solution. This has to do with state any willing provider ("AWP") statutes. AWP statutes are state laws that require health insurance carriers (including Plans) to allow specifically designated health care providers (physicians, pharmacies, etc.) to become members of the carriers' networks of providers if certain conditions are met. Such statutes prohibit insurance carriers from limiting membership within their provider networks based on geography or other characteristics, so long as a designated provider is willing and able to meet the conditions of network membership set by the carrier.
Laws can be broad in scope, applying to a few, some, most or all licensed providers in the state. Broad laws typically either spell out a list of providers covered by the provisions (e.g., physicians, pharmacists, chiropractors, speech therapists, podiatrists, optometrists, facilities), or assert that the provisions apply to all providers licensed in the state without specifically listing any.
Laws can also be limited in scope. Frequently, the limited provisions apply to only pharmacies or pharmacists. In some cases, they apply to a limited number of allied professionals such as chiropractors, optometrists, psychologists and social workers.
As with most state regulation of insurance, AWP laws generally apply to only state regulated policies, especially "fully funded" insurance, and do not apply to "self-funded" insurance plans, such as those offered by the largest employers. ERISA creates rules and standards for employers who choose to offer pensions and health benefits to employees. ERISA prevents states from imposing conditions on such "ERISA-protected" health insurance plans. This is known as federal preemption of state laws.
As of the date of this article, 27 states have AWP statutes:  Alabama, Arkansas, Connecticut, Delaware, Georgia, Idaho, Illinois, Indiana, Kentucky, Louisiana, Maine, Massachusetts, Minnesota, Mississippi, Missouri, New Hampshire, New Jersey, North Carolina, North Dakota, South Dakota, Tennessee, Texas, Utah, Virginia, West Virginia, Wisconsin and Wyoming.
The requirements of these laws are summarized as follows:
Alabama – Applies to hospitals, doctors, pharmacists, pharmacies, and any other provider of Medicaid services.
Arkansas – Allows enrollees to select their health care provider. Allows patients to sue insurers or managed-care companies for violations.
Connecticut – Applies to pharmacies.
Delaware – Applies to pharmacies.
Georgia – Applies to "every doctor of medicine, every doctor of dental surgery, every podiatrist, and every health care provider within a class approved by the health care corporation."
Idaho – Applies to all health care providers.
Illinois – Applies to non-institutional providers.
Indiana – Applies to all providers.
Kentucky – Applies to all providers within the geographic area covered by the benefit plan.
Louisiana – Applies to all providers who wish to contract with the Louisiana State University Health Sciences Center Health Maintenance Organization.
Maine – Applies to pharmacy providers.
Massachusetts – Applies to pharmacies.
Minnesota – Allows patients freedom of choice of providers for fertility services, family planning services not including abortion, and testing for STIs and HIV/AIDs.
Mississippi – Applies to pharmacists, pharmacies, and dentists. Allows residents in long term care facilities to choose any pharmacist that meets the standards of the long-term care facility.
Missouri – Applies to physicians. Allows residents in long-term care facilities to receive care in their homes.
New Hampshire – Applies to pharmacies.
New Jersey – Applies to pharmacies.
North Carolina – Applies to pharmacies.
North Dakota – Applies to pharmacies and pharmacists.
South Carolina – Applies to pharmacies and pharmacists.
South Dakota – Applies to pharmacies and pharmacists. Also applies to "all health care providers who are willing, qualified and meet the conditions for participation."
Tennessee – Applies to pharmacies and pharmacists.
Texas – Applies to general hospitals within a limited region.
Utah – Applies to any health care provider licensed to treat any illness or injury within the scope of the health care provider's practice, who is willing and able to meet the terms and conditions established by the insurer for designation as a preferred health care provider.
Virginia – Applies to a broad range of providers, including pharmacies.
West Virginia – Applies to any physician or behavioral health provider.
Wisconsin – Applies to health care professionals, services, facilities, and organizations.
Wyoming – Applies to all providers.
Existing AWP laws can change and new ones can be added. Therefore, the DME supplier can consider the above list to be definitive. The DME supplier needs to instruct its attorney to determine if there is an AWP statute in the supplier's state and, if so, whether the statute covers DME suppliers.
This brings us to a broader issue. We are witnessing states pass legislation that protects local DME suppliers. This legislation pertains to "brick and mortar" requirements. In several states, the law requires DME suppliers to have a state DME license—and in order to qualify for such a license, the supplier must have a "brick and mortar" facility in the state. Obviously, this is designed to give protection to local DME suppliers that are having to compete with out-of-state suppliers. I am not opining on the pros and cons of "brick and mortar" statutes.
However, I am discussing them to show that states are inclined to "protect their own." DME suppliers in a particular state can make a compelling argument to their legislators that (i) if the state does not have an AWP statute, then the state needs to adopt one and (ii) if the state does have such a statute, but the statute does not currently cover DME, then the statute should be amended to include DME.
AAHOMECARE'S EDUCATIONAL WEBINAR
Managed Care Contracts: How to Negotiate and How to Access Another Supplier's Contract
Presented by: Jeffrey S. Baird, Esq., Brown & Fortunato, P.C.
Tuesday, November 19, 2019 
2:30-3:30 p.m. EASTERN TIME
At the end of the day, DME suppliers primarily serve the elderly (Medicare) and those on the lower end of the socio-economic scale (Medicaid). Both the Medicare and Medicaid programs are gravitating towards "managed care." Approximately 35% of Medicare beneficiaries are signed up with Medicare Advantage Plans, while approximately 70% of Medicaid beneficiaries are signed up with Medicaid Managed Care Plans. These percentages are increasing. Medicare and Medicaid Plans work essentially the same way: (i) the government health care program contracts with a "Plan" that is owned by an insurance company; (ii) the Plan signs up patients; (iii) the Plan signs contracts with hospitals, physicians, DME suppliers and other providers…these providers will take care of the Plan's patients; and (iv) the government program pays the Plan that, in turn, pays the provider.
Increasingly, DME suppliers will be asked to sign managed care contracts. In so doing, the supplier needs to be careful. Not only must the contract provide sufficient reimbursement to the supplier, but the contract will have some "trap" provisions that may be harmful to the supplier. This program will discuss the most important provisions that are contained in managed care contracts. The program will discuss how the supplier can negotiate with Plans; and the discussion will point out the provisions that are often non-negotiable and the provisions that are open to negotiation.
Register for Managed Care Contracts: How to Negotiate and How to Access Another Supplier's Contract on Tuesday, November 19, 2019, 2:30-3:30 p.m. ET, with Jeffrey S. Baird, Esq., of Brown & Fortunato, PC.
FEES:
Member: $99.00
Non-Member: $129.00
AAHomecare's Retail Work Group
The Retail Work Group is a vibrant network of DME industry stakeholders (suppliers, manufacturers, consultants) that meets once a month via video conference during which (i) an expert guest will present a topic on an aspect of selling products at retail, and (ii) a question and answer period will follow. The next Retail Work Group video conference is scheduled for November 14, 2019, at 11:00 a.m. Central. Lisa Wells of Cure Medical and Jenn Wolff, a disability advocate and end-user, will present "Learning the Voice of the Customer/End User with Disabilities." Participation in the Retail Work Group is free to AAHomecare members. For more information, contact Ashley Plauché Manager of Government Affairs, AAHomecare (ashleyp@aahomecare.org).
Jeffrey S. Baird, JD, is chairman of the Health Care Group at Brown & Fortunato, PC, a law firm based in Amarillo, Tex. He represents pharmacies, infusion companies, HME companies and other health care providers throughout the United States. Mr. Baird is Board Certified in Health Law by the Texas Board of Legal Specialization, and can be reached at (806) 345-6320 or jbaird@bf-law.com.