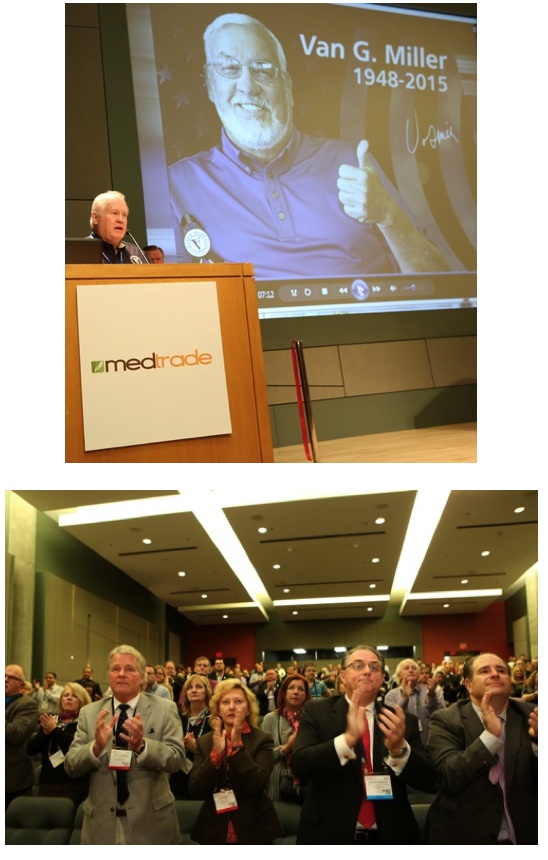 ATLANTA – The rise of caretailing, successful Medtrade shows, and bruising legislative battles all contributed to another challenging year for the HME industry. The sudden passing of Van G. Miller, founder of the VGM Group, saddened so many, while the retirement of Shelly Prial provided a chance to reflect and remember.
The Medtrade show wrapped up in October with exhibitors and attendees looking to capitalize on momentum and finish 2015 with vigor. For those who missed Medtrade, or want another great conference experience, Medtrade Spring is scheduled for Feb 29-March 2, 2016, in Las Vegas.
Many exhibitors attributed Medtrade's success to knowledgeable and motivated attendees who were willing to make deals and begin working relationships.
Heard on the Show Floor
"Overall, the show has been fantastic." — Amber Yeager, BREATHE, Kansas City, Mo
"Medtrade 2015 has been a very good show. So far we have made a dozen very solid connections. The quality of the contacts just gets better and better every year at this show." — Phil Deschaine, sales executive, Universal Software Solutions Inc, Davison, Mich
"I am enjoying the show and meeting great customers. We have introduced many new products, such as our ultra lightweight GF (graphite fiber) Ramp. We've had a very positive reaction, and people understand the value." — Kevin Knight, account executive, EZ-Access, Algona, Wash
"At Medtrade, we're meeting a lot of very hands-on people who do the daily orders. We stepped up this year with a larger presence at Medtrade, and we are pleased with the traffic and the level of engagement. The quality of people coming to the booth has been high, and we've had good leads that we believe we can convert into real business." — Roy Reynolds, McKesson Medical-Surgical, Sewickley, Pa
"We've had great traffic on both sides—mobility and lift chairs. Our digital media section [pictured] has been non stop. The digital media section is a place to build digital media content for retailers to help them sell and communicate who they are to their community. We've done about 40 interviews over the first two days. Also, everybody is buying the DayDreamer Lift Chair, which won an Innovative HME Retail Award." — C.J. Copley, executive vice president, Marketing & Sales, Golden Technologies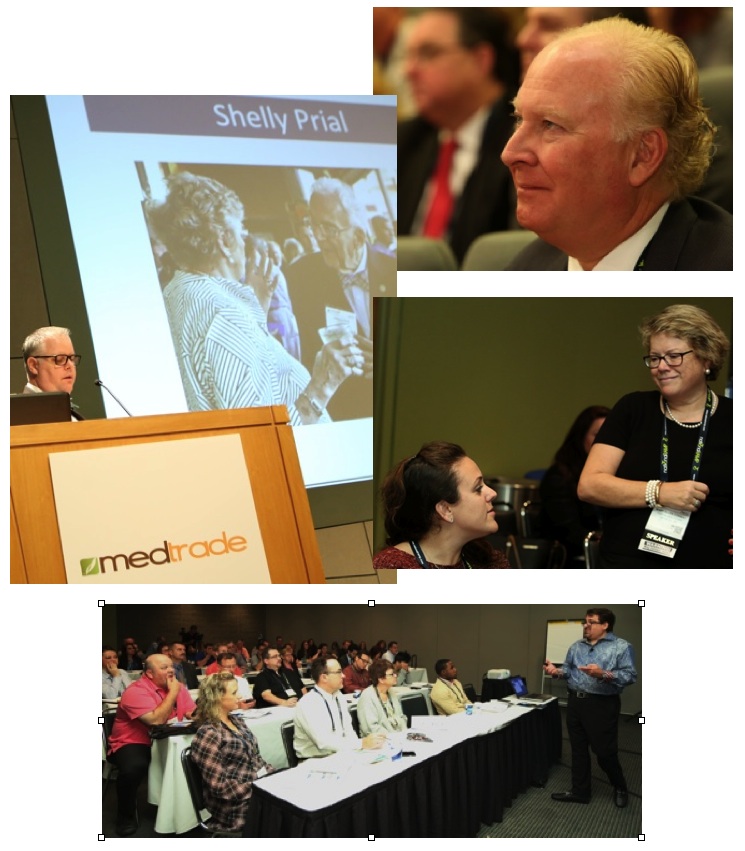 "Thank you to everyone who stopped by to spin [the charity wheel]. We reached our $10K goal to raise money to fight the pediatric disease called Epidermolysis Bullosa, which debra of America calls 'The worst disease you've never heard of.'" — Deanna Schaekel, marketing, McKesson Medical-Surgical
"It's been a solid show for us, and a good introduction for our inbound document routing, our new document management system, and our mobile app for IOS and Android. We did a workshop on day one, and we'll be doing something similar at Medtrade Spring in Las Vegas [Feb 29-March 2, 2016]." — David Schaer, president, TIMS Software by Computers Unlimited (CU), Billings, Mt
"We have had high quality leads and people coming back to find out more." — Sean Weddington, key account manager, Healthcare, Medela Inc, McHenry, Ill
"Day one was great traffic from start to finish. Overall, the booth visitors were high quality with many execs showing up and fewer tire kickers." — Jim Knight, owner, ACU-Serve Corp, Cuyahoga Falls, Ohio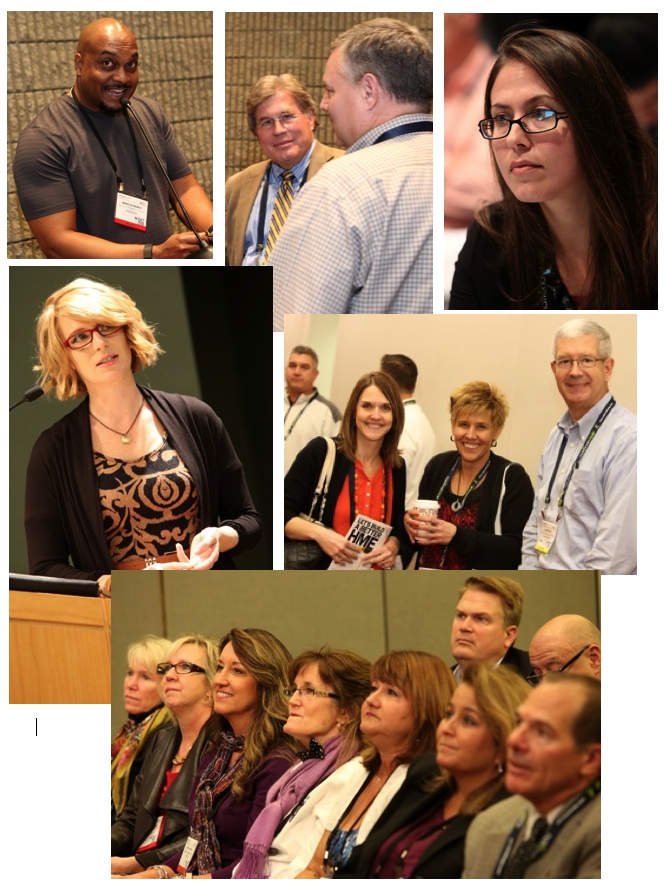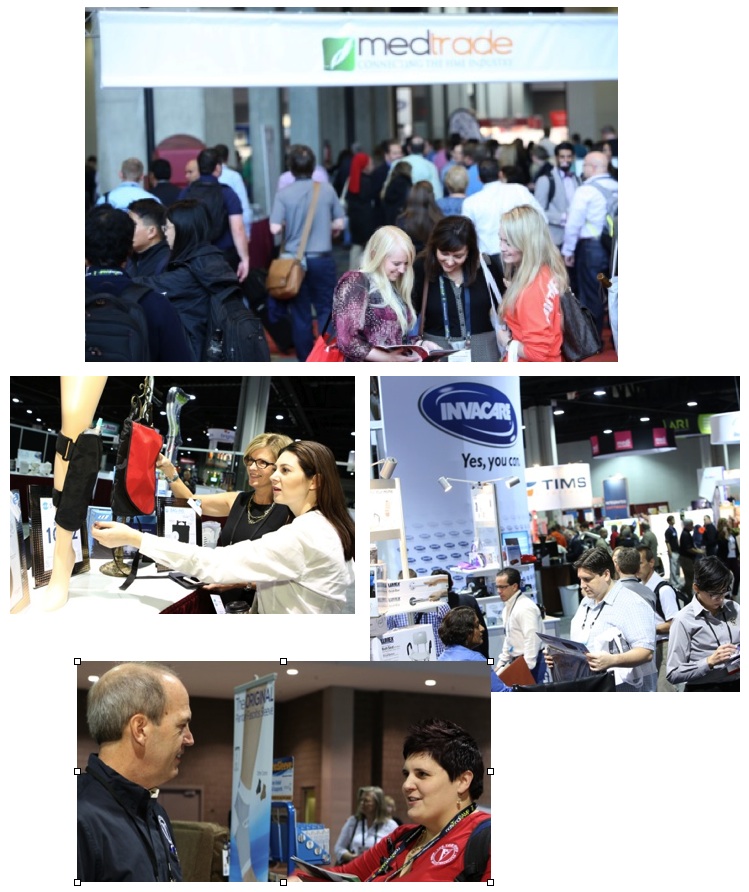 Awards at this Year's Medtrade
• The Providers Choice Gold Award, sponsored by HomeCare magazine, went to Urifunnel (www.urifunnel.com), a company founded by parents of a special needs son. The product is designed as a cost effective option to enhance bathroom sanitation and safety.
• Providers Choice Silver Award, sponsored by HomeCare, went to EZ-Sit (www.ez-sit.com), an apparatus that attaches "arms" to an armless chair—helping people to stand independently.
• Providers Choice Bronze Award, sponsored by HomeCare, went to College Canes, American-made and collegiate-licensed.
Caretailing at Medtrade: Three Products Win Innovative HME Retail Awards
ATLANTA – Judges and Medtrade attendees cast their votes for the top three products in the biannual Innovative HME Retail Product Awards (sponsored by HomeCare), with Pride Mobility taking first place for its Go Go Folding Scooter.
Manufacturer representatives from all eight finalists made presentations in what proved to be a tight race for the top three awards. "The caliber of the entrants has gotten better every year," said Jim Greatorex, Business Development, VGM Retail Services. "The manufacturers are realizing they need more than just a product. They must also have a marketing package to help sell it to consumers."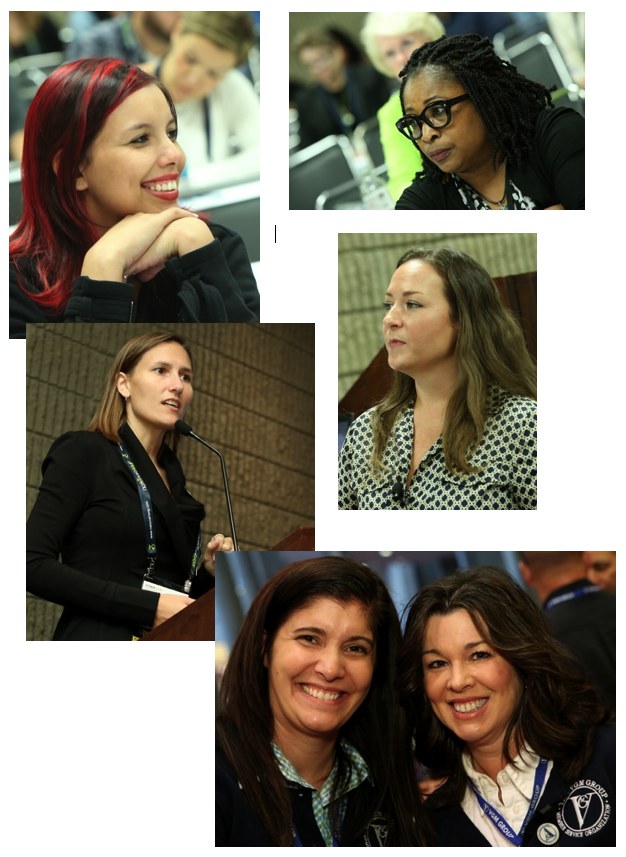 The top three winners were:
#1 Go Go Folding Scooter from Pride Mobility with 181 points
#2 Recovery Patches from KT Tape with 158 points
#3 DayDreamer Lift Chair from Golden Technologies with 126
The eight finalists (listed in alphabetical order) were:  
1) Back Joy Care Bath Seat (bath safety product)
2) Drive Hurry Cane (walking cane)
3) Golden Technologies DayDreamer (lift chair)
4) ING Calf Sleeve and Wrist Sleeve (compression/orthopedic)
5) KT Tape Recovery Patches (elastic tape for pain relief)
6) MMJ Labs Buzzy Vibracool (massaging ice therapy)
7) Pik Stiks TelescoPik (reacher/activity of daily living product)
8) Pride Go Go Folding Scooter (rehab/mobility)
"The Innovative HME Retail Product Awards remain relevant in today's HME world, and we developed a new word—caretailing—to properly describe the growing retail phenomenon," added Kevin Gaffney, group show director, Medtrade. "Caretailing is defined as the act of providing customer service and expertise to consumers willing to pay cash for health-related products that improve their lives, and are beyond the usual scope of Medicare and other third-party payers."
The top eight products were presented at The Best New Retail/Cash Opportunities on Oct 27. After officials from eight finalists made their presentations, session attendees and judges voted to determine the top three.
Best Booth/Creative Concept Awards
• The Best Booth Award went to Mediware Information Systems (www.mediware.com).
• The Creative Concept Booth Award went to McKesson Medical-Surgical (www.mckesson.com).