LAS VEGAS – Medtrade Spring attendees looking for a fast and reliable distributor can visit with officials at J Med Supply Inc. & Motion Complex Rehab at Booth #209 at Medtrade Spring. The show floor at Mandalay Bay Convention Center is open March 4, 9:30 a.m. – 4:00 p.m., and March 5, 9:30 a.m. – noon.
John Amirthiah (pictured) started J Med in 2016 from his garage, and the company quickly grew to occupy a small office in a matter of months. "Thanks to our loyal business partners and customers, today J Med Supply Inc. proudly occupies a large warehouse over 8,000 square feet and looking to grow even bigger," Amirthiah says.
Prior to starting J Med, Amirthiah spent 18 years working in management for a multinational medical supply company and a DME company. "Our slogan is jumping through hoops so you don't have to," says Amirthiah, who serves as president and CEO of J Med. "There are times we go three times a day to deliver to clients. We have placed our distribution centers and delivery professionals in perfect areas so we can reach our clients at lighting speed."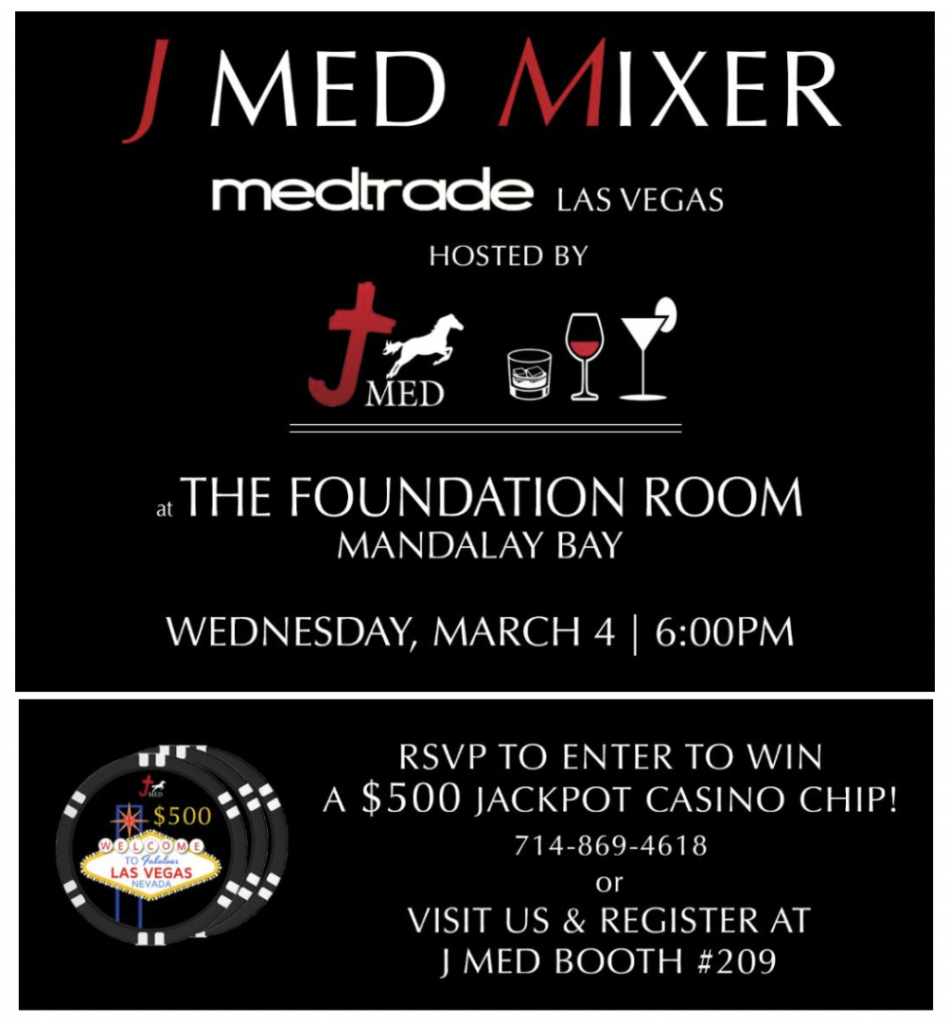 J Med is a large distributor of K5 Ultralight rehab chairs, and Amirthiah reports that the company sold more than 3,000 wheelchairs in 2019, with plans for much more in 2020.
"J Med is one of very few companies that are distributing the N95 mask to their clients," he adds. "Our J Med trucks are currently servicing all of California with weekly delivery to Arizona, Nevada, Utah, and Idaho. We are also drop-shipping products through our partners to all 50 states. We are building a dynamic sales force team with an in-house ATP and respiratory therapy professionals."