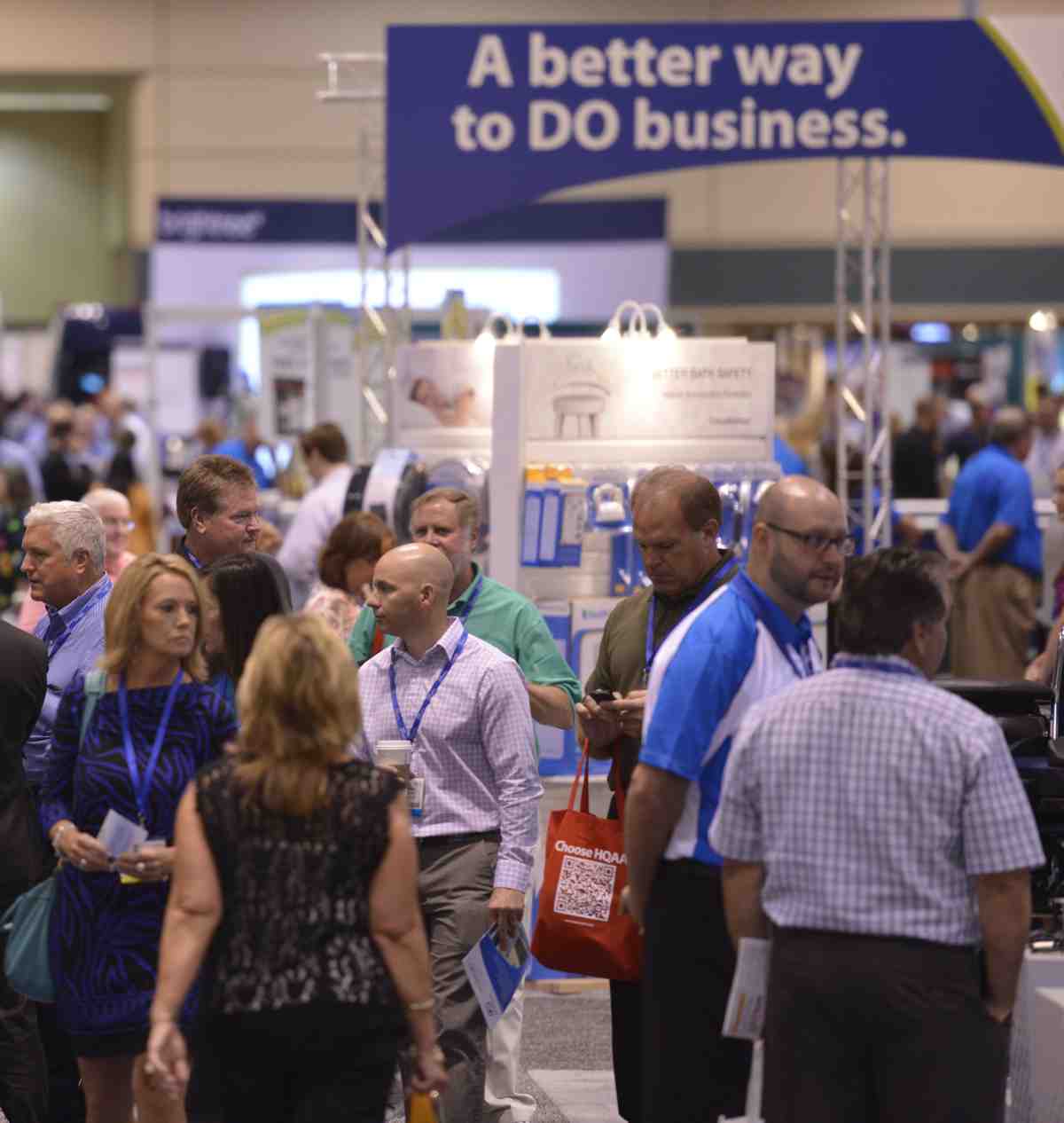 LAS VEGAS – Albert Einstein famously said that the definition of insanity was "doing the same thing over and over again and expecting a different result." Too many providers know the feeling, and many have made the affirmative decision to do something about it by making plans to attend Medtrade Spring.
"We are definitely seeing a registration uptick in first-time attendees to Medtrade Spring, scheduled for Feb 29-March 2 at the Mandalay Bay Convention Center in Las Vegas," says Kevin Gaffney, group show director, Medtrade. "These people are looking to break out of their rut. Whether you have been to the show, or never attended, every show offers something fresh and different."
Jim Greatorex, a longtime HME provider who now works in Business Development for the VGM Group, firmly believes that the old way of doing business will not be successful in 2016. "This year is the beginning of a new frontier in the HME industry," he says. Medtrade Spring will bring together thought leaders and trendsetters who will pave the way in how our services will be bought and sold. You need to be there so you can swim with the sharks."
For Greatorex, the trade show experience is about doing something different and avoiding Einstein's road to insanity. "Whenever there are major changes in industries, networking and new products are needed to help visionary providers through the challenges," he adds. "Medtrade Spring is where great education, networking, and new products come together. How could any evolving provider afford to miss Medtrade Spring?"
Click here to register for Medtrade Spring and/or add networking/workshops to an existing registration.
Go to www.medtradespring.com for more information about exhibitors, educational sessions, and networking.