ATLANTA, GA – Friends of Disabled Adults and Children (FODAC), a non-profit organization providing durable medical equipment (DME) and services to those living with disabilities, and Dynarex, a medical products provider of disposable and durable medical supplies, are joining forces to help those with disabilities in need of HME. The two companies will cement their formal partnership at this year's Medtrade, scheduled for Oct 15-17, 2018, at the Georgia World Congress Center in Atlanta.
Dynarex is establishing its charitable program in conjunction with the launch of its durable medical products line at Medtrade this year. The joint program will include an initial donation from Dynarex of 100 wheelchairs to FODAC, and an ongoing commitment to donate a portion of the proceeds from every DME purchase made from the company. FODAC will be responsible for managing the warehousing and distribution of the donated Dynarex products to many groups, including pediatric and veteran initiatives.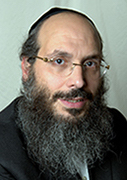 "Our company has always felt we have more to give to the world than just our products," said Zalman Tenenbaum, president and CEO, Dynarex Corporation. "When we decided to launch our DME line, we wanted to emphasize how this equipment empowers those with disabilities by enabling them to engage more fully in life. This partnership with FODAC, whose main mission is to help those with disabilities regain their independence and quality of life, syncs well with our core principal of 'We Care Like Family.'"
Dynarex has added a wide range of DME products to its already extensive portfolio of disposable medical supplies and products, including mobility items, rollators, wheel chairs, bathroom safety, beds and rails, mattresses and cushions and patient room accessories. Its new line of DME includes many of the items FODAC supplies at little to no cost to its clients.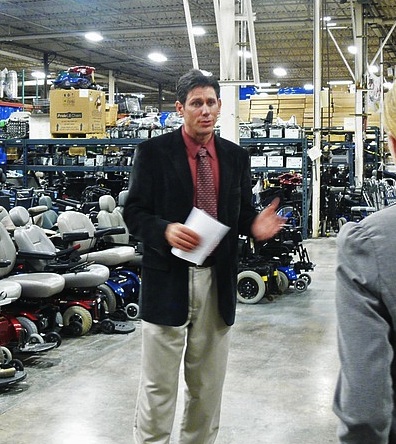 "We try to match equipment to requests as quickly as possible," said Chris Brand, president and CEO of FODAC, "but wait times depend largely on our inventory. Now because of this very generous partnership with Dynarex, we will be able to meet the needs of our clients much more quickly, helping them get their lives back on track."
Both Dynarex (Booth #1119) and FODAC (Booth #2571) are exhibiting at the Medtrade, scheduled for Oct 15-17 at the Georgia World Conference Center in Atlanta. FODAC will be accepting donations of new and gently used DME at the expo; check the Medtrade website for expo hours and schedule.