ATLANTA – A growing sense of unity continues to build in 2015,
sparked by AAHomecare, member service organizations, and state
associations that are seeing an uptick in participation.
Many
challenges remain, but all that enthusiasm will soon be landing at
Medtrade, scheduled for Oct 26-29 at the Georgia World Congress Center
in Atlanta. "It's time for unity," enthuses John Gallagher, vice
president, Government Relations, VGM & Associates. "It's time to
rally around Medtrade as an antidote to these challenging times.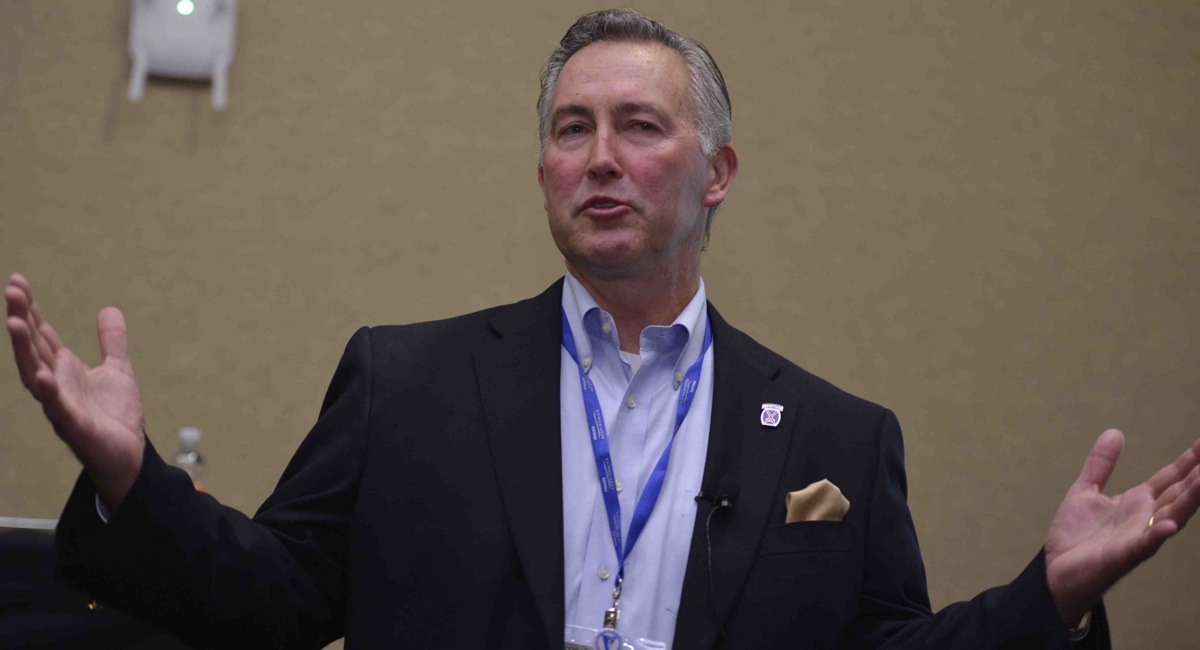 "VGM
is a longtime supporter of Medtrade, and we believe that attendance
demonstrates a unified front, as well as a collective
willingness to improve business processes and overcome our difficulties
as an industry," adds Gallagher. "We are seeing an increase in
attendance and passion at the state association level, and fully expect
it to percolate over to Medtrade."
Early Medtrade registration
rates end on Friday, Sept 18, and HME providers on the fence about
attending should click here to save up to $75 in the Expo and more than
$200 on the Conference.
A Meeting and So Much More
Industry
advocates have long lamented the difficulty in attracting HME providers
to advocacy associations and trade shows. Other industries boast high
participation rates, but an independent streak among HME providers has
long made true unity more of a challenge. Relentless reimbursement
reductions are also responsible for people deciding to stay home.
For many, the usual objections to travelling must be overcome by the value of face-to-face meetings. Go-to Meeting is fine, but actually going to a meeting is better. The key is to make the trip worthwhile.
One way to boost chances for a productive trip is to schedule
vendor/client/educational outings at Medtrade, the nation's premiere HME
event.

"Attending Medtrade in Atlanta is a 'no-brainer' for us," says Jackie Semrad,
corporate compliance officer, Reliable Medical Supply, Brooklyn Park,
MN. "We are able to see and try out the latest products and meet with
manufacturers directly. The networking allows everyone to share ways to
make our companies more efficient."
Semrad echoes the concerns
of so many providers, but she does not let those concerns keep her in
the office and away from valuable knowledge. She puts it this way: "We
all know that our industry is tough. We need to be more unified and
collaborate more often. The conference sessions bring current
information for us to bring back to our employees. And between the
invaluable networking, the AAHomecare Washington Updates, and the
conference sessions, Medtrade is a great value."
Networking
events are the perfect place to meet old friends, make new ones, and
collect valuable knowledge. For example, the Audit Happy Hour costs only
$30, which includes an open bar and experts who are ready and willing
to answer questions.
The Audit "Happy" Hour – New for Medtrade
Sponsored by: ACU-Serve; the van Halem Group; and Pride Mobility
Oct 26 • 5:30 pm – 6:30 pm
There's
not much happiness when it comes to audits – unless you're figuring out
how to navigate them. The networking reception that made its debut at
Medtrade Spring is back. It was standing room only in Las Vegas, with
people staying well beyond the allotted hour. So grab a glass of wine or
beer (audits do drive us to drink, right?!), and meet with audit
experts at this unique Q&A and networking opportunity. Click Here
for more information.
HME Breakfast Club – New for Medtrade
Oct 29 • 9:00 am – 10:30 am
Medtrade
is excited to announce a new conference experience—the HME Breakfast
Club! A great way to start your day, get inspired, and meet other
like-minded HME professionals — the HBC is the perfect opportunity for
those of you who are eager to tackle the changing HME landscape with a
positive attitude and collaborative spirit. Your ticket includes
breakfast, time to chat with other like-minded HME professionals, and a
keynote speaker. Learn more about our speaker, Mandy Chia, and her
unique perspective on "Romancing Your Customers."
AAHomecare's Stand Up for Homecare Fundraiser Reception
Oct 27 • 5:30 pm – 7:00 pm
Metro Atlanta Chamber of Commerce
The
Stand Up for Homecare reception is the premiere networking event for
the HME community, and raises funds that help to build mutually
supportive relationships with HME consumer/patient groups.
Medtrade Early Registration is Still On
ATLANTA
– Medtrade is set for Oct 26-29, 2015, at the Georgia World Congress
Center in Atlanta. Those who choose to register now can save up to $75
on the Expo, and more than $200 on the Conference over later rates
and/or day-of-show rates. Early registration rates expire on Friday,
Sept 18, at midnight. Click the link below to register for Medtrade
2015.
http://registration.experientevent.com/showMTH151/default.aspx?flowcode=Attendee
Click the link below for more information on all networking events
https://medtrade.com/show/special-events.shtml