CLEVELAND – Industry leaders will convene in Cleveland for the HME News Business Summit on Sept. 22-24, at a time when the HME industry is at a crossroads. The event takes place about a week after the bid window closes for Round 2021 and about a year before CMS announces its contract suppliers for its next round of competitive bidding.
"What better time for providers to take in the bigger picture," said Liz Beaulieu, editor of HME News, which organizes the Summit. "Because, while competitive bidding has been largely all-consuming for the HME industry, there's a dizzying amount of change going on in health care, and that's just as important."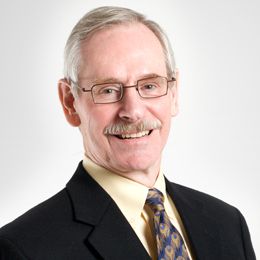 The Summit, in its 15th year, will take place at the Ritz-Carlton in downtown Cleveland. This year's program includes numerous sessions with outside experts, including J.B. Silvers (pictured), a leading healthcare economist and professor at Case Western Reserve University; and Dr. William Zafirau, who heads up the Cleveland Clinic's Center for Connected Care. "We've assembled a unique group of knowledgeable and inspiring speakers to go with the best leadership-oriented program in the HME industry," said Rick Rector, publisher of HME News.
Topics to be addressed at the Summit include:
Trends in contracting with MCOs and private payers
The consumerization of HME
Potential large new players in health care and HME, like Amazon
The impact of digitizing patient care
Hot M&A market
In addition to education, attendees will benefit from a number of small group workshops moderated by leading industry consultants and networking functions like an evening reception at the House of Blues. "There'll be plenty of opportunities to rub elbows with top management from successful providers around the country," Rector said. "We're delighted to be returning to the Ritz-Carlton for the second time."
To register: http://www.hmesummit.com/register.php
To view the education program: http://www.hmesummit.com/program.php
To book a room at the Ritz-Carlton: http://www.hmesummit.com/location.php