AMARILLO, TX – Assume that ABC Medical Distributors (ABC) sells health-related products ("ABC Products"), not covered by Medicare, to DME suppliers. DME suppliers, in turn, resell the ABC Products to their customers. Assume that XYZ Medical Equipment ("XYZ") is a DME supplier that provides covered and non-covered items to Medicare beneficiaries, commercial insurance customers, and cash-pay customers. XYZ purchases ABC Products from ABC and resells them to XYZ's cash-pay customers.
XYZ and ABC believe that a large number of XYZ's existing customers would benefit from purchasing ABC Products from XYZ. XYZ and ABC would like to work together to educate XYZ's existing customers about the ABC Products.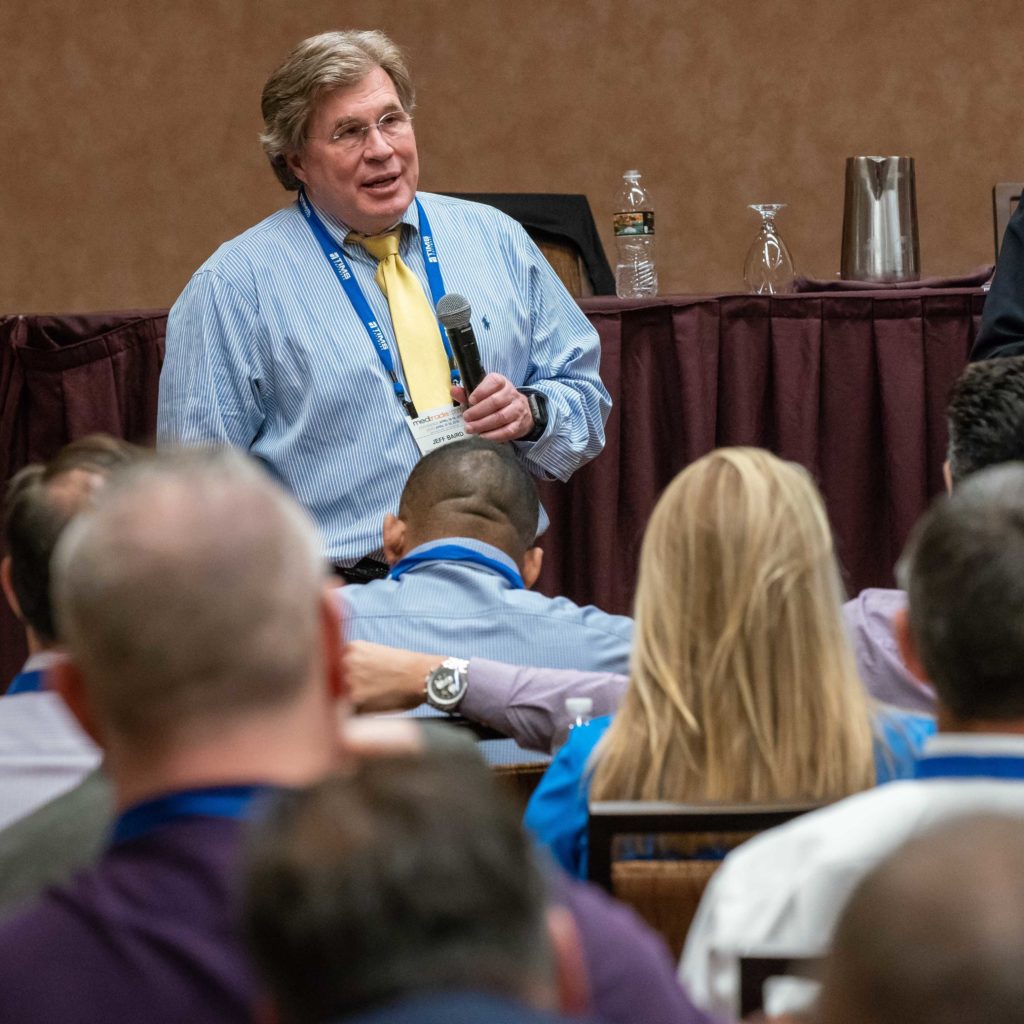 Assume that ABC arranges for a call center to call XYZ's customers on XYZ's behalf and educate the customers about the ABC Products. If an XYZ customer elects to purchase an ABC Product from XYZ, then ABC will serve as XYZ's "fulfillment house." Assume that XYZ pays ABC an agreed purchase price for each ABC Product that is sold, with the purchase price covering the ABC Product, the call center services, and ABC's fulfillment services. In turn, ABC will pay the subcontracted call center for its services.
Under this type of arrangement, the two primary health care regulatory issues implicated are the HIPAA Privacy Rule and state anti-kickback laws.
HIPAA
XYZ is a HIPAA-covered entity. The HIPAA Privacy Rule states that a covered entity must obtain a patient's authorization to use the patient's PHI for marketing purposes. 45 CFR 164.508(a)(3). The term "marketing" is defined as any communication about a product that encourages recipients of the communication to purchase or use the product. Because the outbound calls to XYZ's customers would be for the purpose of encouraging the customers to purchase the ABC Products, these calls fall under the Privacy Rule's definition of marketing. Id. at 164.501.
Despite the general requirement to obtain a customer's authorization to use PHI for marketing purposes, the definition of marketing excludes communications made to describe a health-related product that is provided by the covered entity making the communication as long as the covered entity is not receiving financial remuneration in exchange for making the communication. Id. So, here, the outbound calls to XYZ's customers would likely not fall under the definition of marketing, and therefore would likely not require authorization from each customer, if (i) XYZ, and not ABC, is the party that sells the ABC Product to the customer and (ii) the compensation terms under the arrangement do not involve ABC being paid to make the calls.
State Anti-Kickback Laws
While the federal anti-kickback statute will not apply to this arrangement because the ABC Products are not covered by federal health care programs, it is important to remember that each state has one or more anti-kickback statutes related to health care. These statutes vary in their scope and application. For instance, some states only have anti-kickback statutes that apply to remuneration provided to induce referrals of patients covered by the state's Medicaid program, whereas other states have anti-kickback statutes that apply to remuneration provided to induce referrals of commercially-insured or cash patients. The arrangement (described above) could carry some risk in states falling into the latter group.
Assume that ABC will not pay commissions or other incentives to XYZ under the arrangement; rather, XYZ will purchase ABC Products from ABC and then re-sell the ABC Products to customers. Regarding the call center services, assume that ABC will not directly pass through the cost of those services to XYZ. Rather, assume that XYZ will pay an agreed purchase price to ABC for each ABC Product, and the cost of the call center services will be included in the price per ABC Product. There is a risk that if ABC is not passing through all the call center costs to XYZ, then a state government enforcement agency will take the position that ABC is offering the value of the call center services at below fair market value to induce XYZ to purchase ABC Products.
AAHomecare's Retail Work Group
The Retail Work Group is a vibrant network of DME industry stakeholders (suppliers, manufacturers, consultants) that meets once a month via video conference during which (i) an expert guest will present a topic on an aspect of selling products at retail, and (ii) a question and answer period will follow. The next Retail Work Group video conference is scheduled for August 8, 2019, at 11:00 a.m. Central. Mike Scarsella, Compass Health Brands, will present "Marketing ROI-Make Your Investment Measure Up." Participation in the Retail Work Group is free to AAHomecare members. For more information, contact Ashley Plauché Manager of Government Affairs, AAHomecare (ashleyp@aahomecare.org).
Jeffrey S. Baird, JD, is chairman of the Health Care Group at Brown & Fortunato, PC, a law firm based in Amarillo, Texas. He represents pharmacies, infusion companies, HME companies and other health care providers throughout the United States. Mr. Baird is Board Certified in Health Law by the Texas Board of Legal Specialization, and can be reached at (806) 345-6320 or jbaird@bf-law.com.