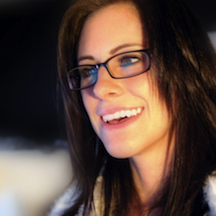 ATLANTA – Powered by Medtrade Radio and sponsored by Emerge Sales, HME Voice is back with its Insider's Guide to Medtrade.
In this month's episode, Mike Sperduti, founder of the Mike Sperduti Companies, East Northport, NY, chats with Kevin Gaffney, group show director, Medtrade, and Anna McDevitt (pictured), founder of Laboratory Tactical Consulting.
Listen to the episode anytime by clicking below.
http://www.live365.com/stations/msperduti
For those who are already planning on attending Medtrade, scheduled for Oct 26-29, at the Georgia World Congress Center in Atlanta, McDevitt offered several specific (and general) suggestions during a free-flowing conversation. When it comes to networking events that you may have ignored in the past: "Give yourself a bit of flexibility," says McDevitt, a member of the Medtrade educational advisory board. "Say 'yes' to stuff!"
"You want to make sure you maximize the things that are most important to you," adds Gaffney. "Folks are going to want to come in on Sunday night…and stay to the end."
Click Here for more insider tips to make your Medtrade a success.
Go to medtrade.com for more information on networking events.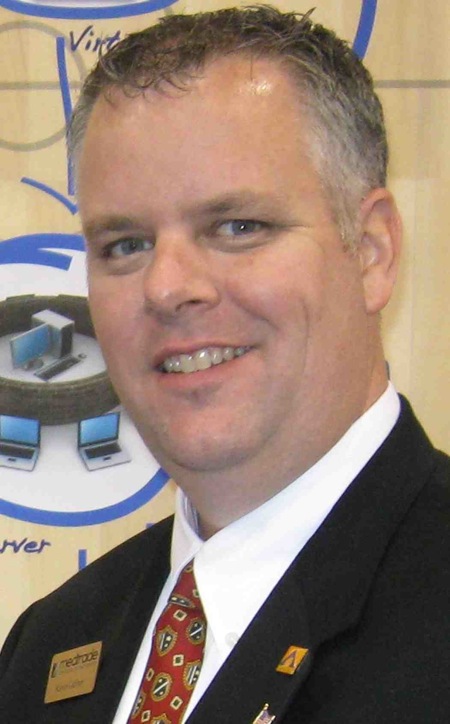 McDevitt and Gaffney (pictured, left) describe this year's networking events as the perfect places to meet old friends, make new ones, and collect valuable knowledge. For example, the Audit Happy Hour costs only $30, which includes an open bar and experts who are ready and willing to answer questions. The Audit Happy Hour is sponsored by: ACU-Serve; Mediware; Pride Mobility; and The van Halem Group. The networking events below are still open for a limited number of additional spots.
The Audit "Happy" Hour – New for Medtrade
Sponsored by: ACU-Serve; Mediware; the van Halem Group; and Pride Mobility
Oct 26 • 5:30 pm – 6:30 pm
There's not much happiness when it comes to audits – unless you're figuring out how to navigate them. The networking reception that made its debut at Medtrade Spring is back. It was standing room only in Las Vegas, with people staying well beyond the allotted hour. So grab a glass of wine or beer (audits do drive us to drink, right?!), and meet with audit experts at this unique Q&A and networking opportunity.
HME Breakfast Club – New for Medtrade
Oct 29 • 9:00 am – 10:30 am
Medtrade is excited to announce a new conference experience—the HME Breakfast Club! A great way to start your day, get inspired, and meet other like-minded HME professionals — the HBC is the perfect opportunity for those of you who are eager to tackle the changing HME landscape with a positive attitude and collaborative spirit. Your ticket includes breakfast, time to chat with other like-minded HME professionals, and a keynote speaker. Learn more about our speaker, Mandy Chia, and her unique perspective on "Romancing Your Customers."
AAHomecare's Stand Up for Homecare Fundraiser Reception
Oct 27 • 5:30 pm – 7:00 pm
Metro Atlanta Chamber of Commerce
The Stand Up for Homecare reception is the premiere networking event for the HME community, and raises funds that help to build mutually supportive relationships with HME consumer/patient groups.
Medtrade Registration is On
ATLANTA – Medtrade is set for Oct 26-29, 2015, at the Georgia World Congress Center in Atlanta. Those who choose to register now can save over day-of-the-show rates. Click the link below to register for Medtrade 2015.
http://registration.experientevent.com/showMTH151/default.aspx?flowcode=Attendee
Click the link below for more information on all networking events
https://medtrade.com/show/special-events.shtml