A September 1, 2021 Department of Justice ("DOJ") press release states:
A Florida man pleaded guilty last week in the Southern District of Florida for his role in a $73 million conspiracy to defraud Medicare by paying kickbacks to a telemedicine company to arrange for doctors to authorize medically unnecessary genetic testing. The scheme exploited temporary amendments to telehealth restrictions enacted during the COVID-19 pandemic that were intended to ensure access to care for Medicare beneficiaries.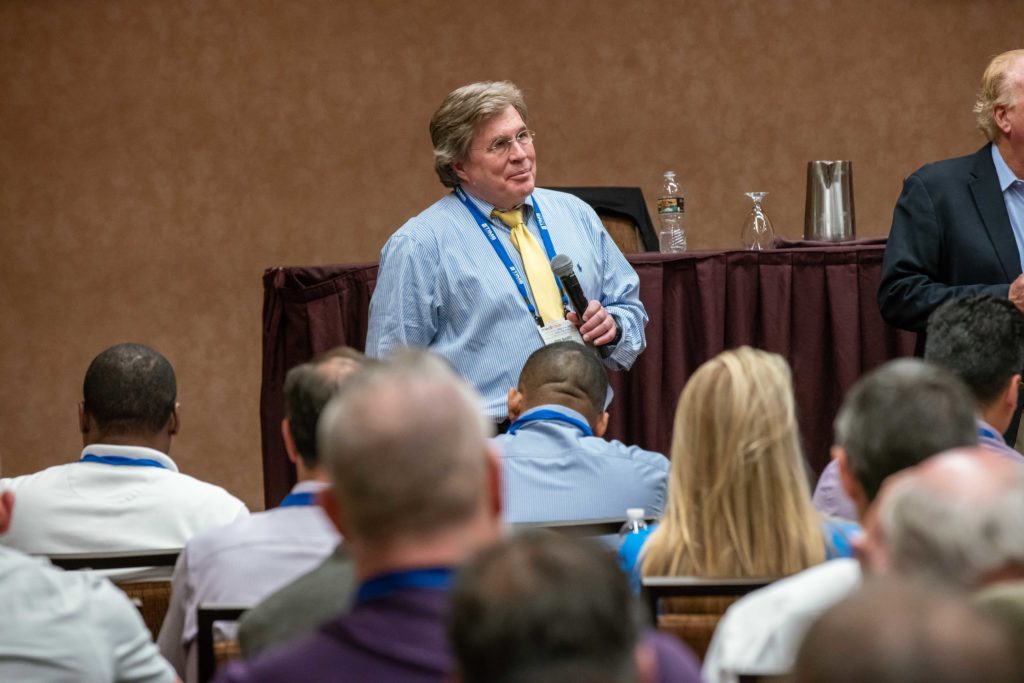 According to court documents, Leonel Palatnik, 42, of Aventura, admitted that, as a co-owner of Panda Conservation Group LLC, he conspired with other co-owners, and with Michael Stein, the owner of 1523 Holdings LLC, to pay kickbacks to Stein in exchange for his work arranging for telemedicine providers to authorize genetic testing orders for Panda's laboratories. Panda's owners and Stein entered into a sham contract for purported IT and consultation services to disguise the true purpose of these payments. 1523 Holdings then exploited temporary amendments to telehealth restrictions enacted during the pandemic by offering telehealth providers access to Medicare beneficiaries for whom they could bill consultations. In exchange, these providers agreed to refer beneficiaries to Panda's laboratories for expensive and medically unnecessary cancer and cardiovascular genetic testing.
Palatnik pleaded guilty to one count of conspiracy to offer kickbacks and one count of paying a kickback. He is scheduled to be sentenced on Nov. 9 and faces a maximum penalty of 15 years in prison.
………….
The case against Palatnik was brought as part of the COVID-19 Health Care Fraud coordinated law enforcement action on May 26 against 14 defendants in seven judicial districts. The law enforcement action was brought in coordination with the Health Care Fraud Unit's COVID-19 Interagency Working Group, which is chaired by the National Rapid Response Strike Force and organizes efforts to address illegal activity involving health care programs during the pandemic.
On May 17, the Attorney General established the COVID-19 Fraud Enforcement Task Force to marshal the resources of the Department of Justice in partnership with agencies across government to enhance efforts to combat and prevent pandemic-related fraud. The Task Force bolsters efforts to investigate and prosecute the most culpable domestic and international criminal actors and assists agencies tasked with administering relief programs to prevent fraud by, among other methods, augmenting and incorporating existing coordination mechanisms, identifying resources and techniques to uncover fraudulent actors and their schemes, and sharing and harnessing information and insights gained from prior enforcement efforts.
The Fraud Section leads the Health Care Fraud Strike Force. Since its inception in March 2007, the Health Care Fraud Strike Force, which maintains 15 strike forces operating in 24 federal districts, has charged more than 4,600 defendants who have collectively billed federal health care programs and private insurers for approximately $23 billion. In addition, the HHS Centers for Medicare and Medicaid Services, working in conjunction with the HHS-OIG, are taking steps to increase accountability and decrease the presence of fraudulent providers.
DME suppliers can draw the following lessons from the Palatnik plea:
1099 Independent Contractor Marketing Reps – The federal anti-kickback statute ("AKS") prohibits a DME supplier from giving anything of value (e.g., commissions) to persons/entities in exchange for (i) referring patients covered by a federal health care program ("FHCP"), (ii) arranging for the referral of FHCP patients, or (iii) recommending the purchase of a product or service covered by an FHCP. If a supplier pays commissions to 1099 independent contractor marketing reps for generating FHCP patients, then the AKS is likely violated. The safest course of action is for marketing reps to be bona fide employees of the DME supplier. A supplier can pay to a W2 employee marketing rep (i) a base salary plus (ii) discretionary bonuses based on a number of factors.
A Kickback Results in a False Claim – Most DME suppliers understand that if they bill for a product not delivered—or deliver one type of product and bill for another type of product—a "false claim" arises. Equally important, however, is that if a DME supplier is engaged in a kickback arrangement, claims that ultimately arise out of that arrangement are also "false claims."
Avoid Sham Marketing Programs – As the old Charles Schwab commercial used to say: "You can put lipstick on a pig … but it is still a pig." This phrase applies to sham marketing programs. At the end of the day, a DME supplier cannot hide fraud. The supplier may attempt to disguise the fraud, but eventually the existence of fraud will come out.
Products and Services That Are Not Medically Necessary – Let's talk about back braces. For decades, Medicare beneficiaries got along just fine without back braces. And then beginning about six years ago, a huge number of beneficiaries received back braces. Was this spike in demand driven by the medical needs of the beneficiaries—or was this spike driven by lead generation companies ("LGCs"), the DME suppliers that paid the LGCs, sham telehealth companies, and telehealth physicians? The answer is obvious. Let me sound a word of caution. While the back brace scheme has pretty much come to an end, there now appears to be a push in the marketplace to (i) sell continuous glucose monitors ("CGMs") and (ii) provide Remote Patient Monitoring ("RPM"). As CMS witnesses a spike in claims submissions for CGMs and RPM, it is likely that a spotlight will shine on these two areas … the same way that the spotlight was on the back brace arena. And so if DME suppliers aggressively go into the CGM and/or RPM spaces, it is important that their business model be legally compliant. The bottom line is that if a health care provider (DME supplier, physician, etc.) finds itself submitting a large number of claims for products and/or services that were not used very much in the past, the provider will likely be subjected to scrutiny.
Large Claims Submissions Invite Scrutiny – CMS, through its contractors, has edits in place that spot claims submissions that are "out of the ordinary." When these claims are noticed by CMS, an audit or investigation will likely ensue. Examples of out of the ordinary claims submissions are:
A DME supplier has a history of submitting claims (i) at a historically-established dollar level and (ii) for particular products. But then CMS notices a spike in the dollar amount of claims submissions for a particular product.
A DME supplier submits a noticeably greater number of claims for a particular product category than other DME suppliers.
Every Employee is a Potential Whistleblower – The press release does not indicate whether the government's criminal case was triggered by a whistleblower. Nevertheless, it is relevant to briefly discuss whistleblowers. If a DME supplier is doing something it should not be doing, someone knows about it. That "someone" is usually an employee. Virtually all employees are aware of whistleblower lawsuits. If an employee witnessed fraudulent actions by his/her employer, the employee may be motivated to gather information and hire an attorney who specializes in filing whistleblower lawsuits. The lawsuit will be in the name of the employee and, also, in the name of the United States. The lawsuit will be filed in federal court and it will "go under seal." This means that no one knows about the lawsuit except for the government. A civil Assistant U.S. Attorney ("AUSA") will review the lawsuit and will likely assign agents to investigate the allegations set out in the lawsuit. This investigation may take six to 12 months or longer. After the investigation is completed, or even if it is still ongoing, if the AUSA concludes that the whistleblower lawsuit has merit, the DOJ will "intervene." This means that the DOJ will take over prosecuting the lawsuit and the employee (and his/her attorney) can pretty much "sit on the sidelines." It is at this time that the lawsuit is unsealed and is served on the employer. The lawsuit is based on violation of the federal False Claims Act ("FCA"). Normally, whistleblower lawsuits are settled, with the relator receiving 15 percent to 20 percent of the settlement proceeds. If the civil AUSA concludes that the facts indicate that a crime was committed, the civil AUSA will hand the file over to a criminal AUSA to determine if, in addition to the civil allegations set out in the whistleblower lawsuit, the DOJ wants to bring criminal charges against the employer.
Trust your Instincts – In looking at a proposed arrangement, "if your brain tells you one thing, but your stomach tells you something else, ignore your brain and trust your stomach." What I am saying is that a person may be able to intellectually rationalize a fraudulent arrangement, but if it feels funny then walk away.
Don's Mess Around with Telehealth – Before the public health emergency ("PHE"), Medicare placed a number of restrictions on the reliance on physician orders arising out of telehealth encounters. When COVID hit, CMS removed the restrictions and basically said: "You can rely on physician orders arising out of telehealth encounters, but don't game the system. After the crisis passes, we will hold those DME suppliers accountable that abused telehealth." A fundamental principle of telehealth is that the telehealth physician must be paid by the patient, the patient's employer, or the patient's insurer; the DME supplier cannot directly or indirectly (i.e., through a middleman) pay the telehealth physician.
Don't Mess Around with COVID – When COVID hit, Congress, CMS and commercial insurers basically said to health care providers: "Take care of the patients. Keep them out of the hospital. We are taking the handcuffs off. Play nice in the sandbox and don't game the system. After all of this is over, we will hold those providers accountable that abused the leniency we granted during the PHE."
Jeffrey S. Baird, JD, is chairman of the Health Care Group at Brown & Fortunato, a law firm with a national health care practice based in Texas. He represents pharmacies, infusion companies, HME companies, manufacturers, and other health care providers throughout the United States. Baird is Board Certified in Health Law by the Texas Board of Legal Specialization and can be reached at (806) 345-6320 or jbaird@bf-law.com.