ATLANTA – If you missed Early rates for Medtrade East registration, Advance Rates are now in effect for the nation's largest HME-related trade show.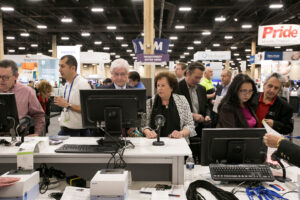 Unlike in past years, Conference passes automatically include access to Ask the Experts. Ask The Experts is scheduled for Monday, Oct. 24, from 5:00 p.m. to 6:15 p.m., and provides a chance to ask questions to industry experts at a relaxed networking reception.
Medtrade East is scheduled for Oct. 24-26, 2022 at the Georgia World Congress Center in Atlanta. Advance Rates are in effect through Oct. 14. 
CLICK HERE to register for Medtrade East.
Medtrade 2023 Call For Speakers
DALLAS – The much-anticipated Medtrade 2023 is on the calendar for March 28-30 in Dallas, Tex.
In collaboration with the Educational Advisory Board (EAB), the official Call For Speakers is in effect—complete with a relatively new format for educational programs covering a wide range of topics.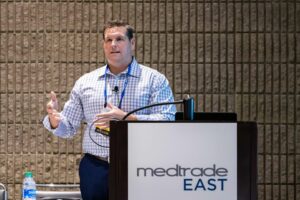 Elements of the new format:
Content categories and topics have been pre-selected by the EAB.
Topics include a description and overarching objective to be used as a guide for presentations.
Speakers with expertise in these topics may submit learning objectives.
Presentations must adhere to the essential description and learning objectives.
The deadline to express your interest in presenting during the 2023 Medtrade Conference is Monday, October 17. Review key topics and descriptions to get started.
Learn more by clicking HERE.