ATLANTA – Exhibitors big and small continue to sign on for Medtrade, the nation's premiere HME event, scheduled for Oct 26-29, 2015, at the Georgia World Congress Center in Atlanta. Lakeland, Fla-based GrannyJo Products decided to exhibit yet again, largely based on market potential that president/founder Jo-Ann Tilghman (pictured) believes will only continue to expand.
"We are a small company that has been to many Medtrades, but other companies are no doubt on the way," she says. "Companies should be expanding into the HME sector because there is massive demand on the horizon. If they are not expanding into the HME sector, they will be ignoring a huge growth opportunity. In the future, these types of companies will be looking for a venue such as Medtrade to show their wares."
Among the products on display at GrannyJo's booth this year will be Ca'Bling canes, specially decorated walking aids to allow users to show bits of personality and/or seasonal flair. "It sounds ridiculous, but it's a fun thing," enthuses Tilghman. "We'll have seasonal packages for fourth of July, Christmas, Valentine's Day—so users can change the decor on their canes."
Grand Haven Custom Molding, a Michigan-based manufacturer that serves many markets, including automotive and horticulture, will be venturing to Medtrade for the first time with its new Practi-Tray. The Practi-Tray is a portable tray that attaches to a rollator walker.
"It can collapse down for convenience, and it does not inhibit walking," says Tiffany Martinez, director of New Business and Development. "We researched the trade shows and Medtrade looked best. The show has similar products, but nothing seems like ours."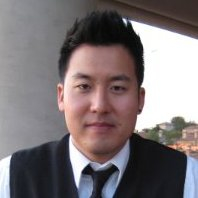 Medtrade will again have an international presence at the show with companies such as Shinano Kenshi, a manufacturer of electric motors that works with many HME customers. Eric Kim (pictured), product manager at Shinano Kenshi, says the company will be showing off "revolutionary technologies that will change lives and allow end users to live better, healthier lifestyles…People will be amazed at the quality, workmanship and ingenuity when they see our motors and value-added components. Attendees will be amazed that we can do all these high level assemblies in our very own vertically integrated factories in Asia and Mexico."
Great exhibiting opportunities are still available, and prospective exhibitors can call an account executive today to secure a Medtrade booth. Click here for more information.
Medtrade Early Registration is On
ATLANTA – For those looking to acquire education and innovative products, Medtrade is set for Oct 26-29, 2015, at the Georgia World Congress Center in Atlanta. Those who choose to register now can save up to $75 on the Expo, and more than $200 on the Conference over later rates and/or day-of-show rates.
Click the link below to register for Medtrade 2015
http://registration.experientevent.com/showMTH151/default.aspx?flowcode=Attendee