ATLANTA – Anna McDevitt, founder of Laboratory Tactical Consulting, is one of three new members to join the Medtrade educational advisory board (EAB) in 2015. McDevitt views her new post as a chance to be part of a "ripple effect of quality care and better business" that can be put into full effect during the show, scheduled for Oct 26-29, 2015, at the Georgia World Congress Center in Atlanta.
As a familiar Medtrade presenter for the past few years, McDevitt brings expertise as a consultant to the EAB, as well as an appreciation for the challenges faced by HME providers looking to change their business models. 

"I asked Anna to be on the EAB because she brings enthusiasm, intelligence, and creativity to the group," said Kevin Gaffney, group show director, Medtrade. "We will be listening closely to her opinions while we prepare for an incredibly important Medtrade." 

Medtrade Monday sat down with McDevitt to find out how she ended up on the EAB, and why she believes the nation's premiere HME trade show is a must-attend event for HME providers.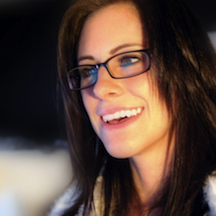 Medtrade Monday: How did you come to be on the Medtrade EAB?
Anna McDevitt, president/founder, Laboratory Tactical Consulting: I have been a presenter at Medtrade over the past few years. Through those speaking engagements, I got to know the team behind the show as well, as the other EAB members. I started sharing my thoughts about the show and my ideas for new content. One afternoon, I got a phone call from Kevin Gaffney, the show's director, asking if I would be interested in contributing as a member of the EAB.
Medtrade Monday: Why did you say yes?

McDevitt: How could I say no?! Medtrade has always been a positive experience for me and, more importantly, it's a chance to give back to the industry. There is so much opportunity to make good things happen in health care. I want to be part of that ripple effect of quality care and better business.
Medtrade Monday: In 2015, what is the value of making the effort of going to a location to meet face to face?

McDevitt: Relationships are everything, and there is really nothing that replaces the bond of talking to someone in person. Think back to your days of sleep overs and summer camp…Didn't you build lifelong bonds over those unexpected and spontaneous conversations? I think it's not so different in adulthood. We do better business, and come up with better ideas, when we have friends to count on.


Medtrade Monday: What do you say to people who are hesitant to spend the time and money to attend Medtrade?

McDevitt: My first response is usually encouragement. If you're uncertain about coming to Medtrade, just do it! Health care is changing, and it's important to stay engaged. This show is planned and supported by a whole team of people who actually care about the success of your business. I think people who haven't been to Medtrade in a while may be surprised by the positive tone. As an EAB, we have had some really dynamic conversations about how to keep improving the show. Also, Atlanta is a great city to visit…Come visit me!