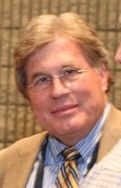 AMARILLO, TX – Part One of this article will examine general information and insight gained from the Office of Inspector General's Work Plan for 2016. Part Two will look specifically at issues in the Work Plan focused on durable medical equipment suppliers.
In early November, the Department of Health and Human Services Office of Inspector General (OIG) released its Work Plan for 2016. The Work Plan begins with a discussion of the results from OIG's work in 2015. The OIG expects recoveries of over $3 billion for 2015, which includes almost $1.13 billion in audit receivables and $2.2 billion in investigative receivables. Overall, the recoveries have dropped from the estimated recoveries for 2014, which estimated recoveries of $4.9 billion overall. However, the amount of audit receivables increased from $834.7 million in 2014 while the amount of investigative receivables decreased from $4.1 billion in 2014.

In 2015, 4,112 individuals and entities were excluded by the OIG from participation in federal health care programs. 925 criminal actions were brought and 682 civil actions, including false claim actions, were brought. While the number of exclusions is consistent with the exclusions in 2014, there was a significant increase in the number of civil actions pursued. In 2014, only 533 civil actions were brought but 682 were brought in 2015. This underscores the government's reliance on whistleblowers to bring qui tam actions against providers and the government's continued focus on pursing health care fraud in civil actions.
Generally speaking, the 2016 Work Plan is heavily reliant on data mining; that is, using computers to discover patterns in billing and providers who have abnormal billing patterns compared to the general trend for a particular code or procedure. The use of data mining is a cost-effective way for the government to identify potential fraud.
One matter the OIG intends to evaluate in 2016 is contract management at the Centers for Medicare and Medicaid Services (CMS). As CMS administers it programs mainly through contractors at a significant expense, OIG will look at how such contracts are managed and closed out when no longer active. Historically, the contract closeout process has been problematic and has been identified as an issue by the Government Accountability Office.
OIG will also look at how CMS and its contractors are screening Medicare providers upon enrollment in accordance with provisions of the Affordable Care Act requiring enhanced screening. The enhanced screening provisions include site visits, fingerprinting, background checks, and automated provider screening. OIG will look at the number of new enrollments and revalidations before and after the implementation of the enhanced screening requirements to determine the efficacy of CMS' use of these procedures.
With respect to Medicare and state Medicaid programs, OIG will be investigating how states and CMS collect and verify ownership information from providers enrolled in Medicare and Medicaid. The use of enhanced provider screening by Medicaid programs and implementation of payment suspensions based on credible allegations of fraud will be analyzed as well. OIG is concerned with excluded providers enrolling and/or maintaining enrollment in and receiving reimbursements from Medicare and Medicaid. In conducting this analysis, OIG will be collecting ownership information directly from suppliers and providers and comparing it to the enrollment documentation provided to Medicare and Medicaid.
Medicare and Medicaid beneficiaries will also be scrutinized. OIG will identify duplicate payments for beneficiaries with multiple identification numbers, and the OIG believes there are a significant number of beneficiaries and claims that will be evaluated.
Jeffrey S. Baird, JD, is chairman of the Health Care Group at Brown & Fortunato PC, a law firm based in Amarillo, Tex. He represents pharmacies, infusion companies, HME companies and other health care providers throughout the United States. Baird is Board Certified in Health Law by the Texas Board of Legal Specialization, and can be reached at (806) 345-6320 or jbaird@bf-law.com.
Elizabeth H. Jepson, JD, is an attorney with the Health Care Group at Brown & Fortunato PC, a law firm based in Amarillo, Tex. She represents HME companies, pharmacies, hospitals, and other health care providers throughout the United States. Jepson can be reached at (806) 345-6312 or ejepson@bf-law.com.