ATLANTA – Last year's Medtrade concluded with Kevin Gaffney, group show director, cranking the handle of a golden tumbler filled with entry cards in the show's first-ever $5,000 giveaway. The new closing reception and cash giveaway injected a shot of energy to the final day, and organizers are bringing it back.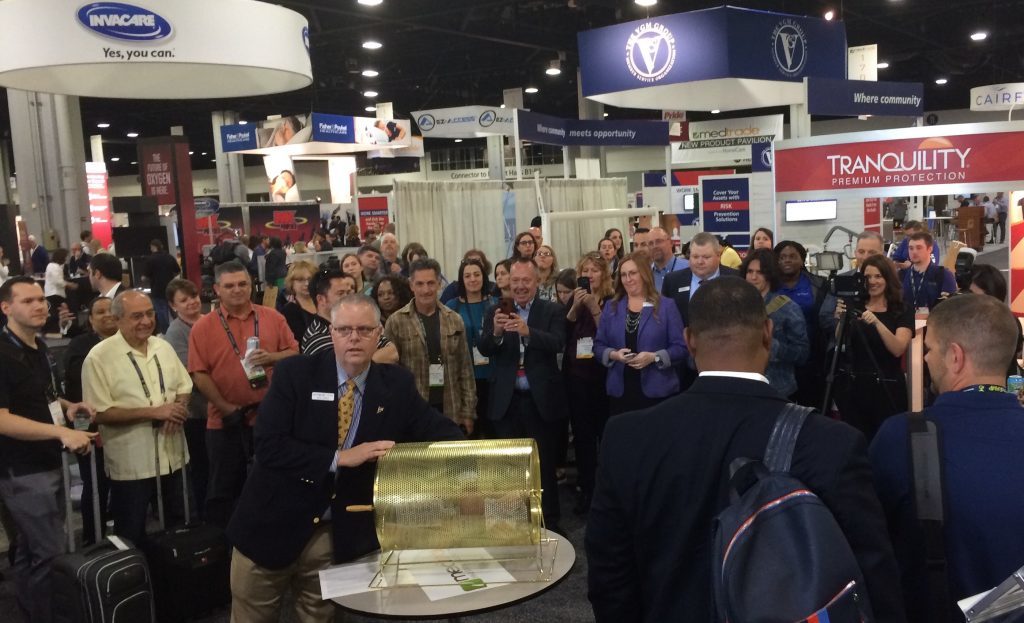 With title sponsor Mediware Information Systems, presenting sponsor PPM Fulfillment, and additional support from the American Association for Homecare, the closing reception is designed to encourage providers to stick around for some additional networking, plus a chance to win some cash.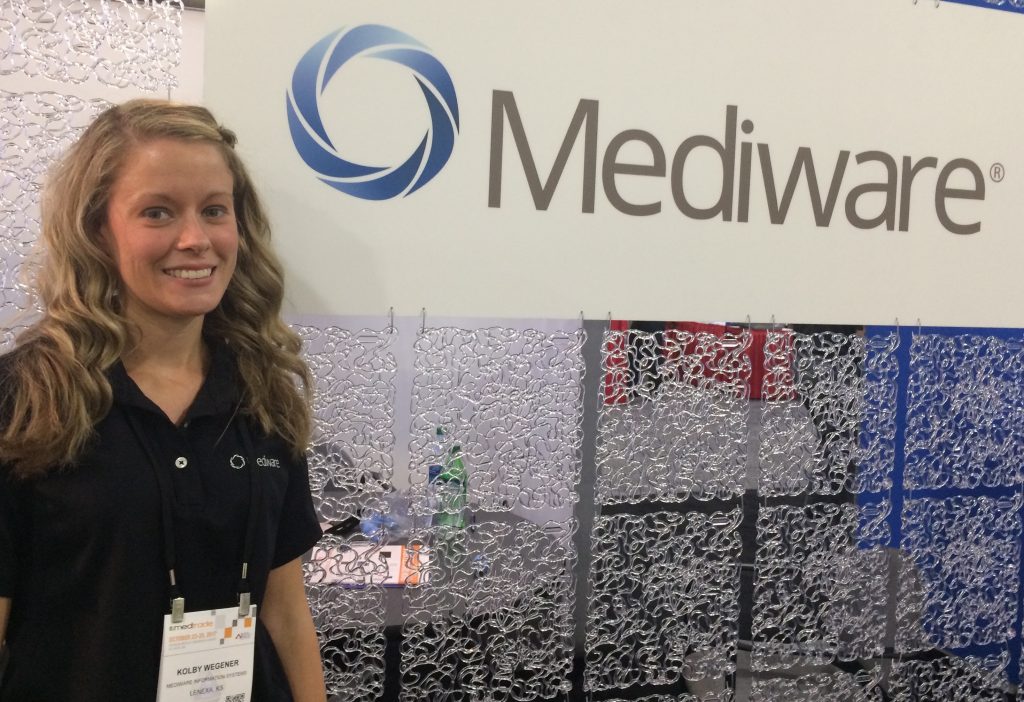 It's hard to know exactly how many people stuck around last year specifically for a chance to win money, but it's clear that more than a few exhibitors benefited from the new format.
"We were getting qualified leads an hour before the show floor was scheduled to close, which is unusual," said Kolby Wegener, MBA, PMC-II, marketing specialist, Mediware Information Systems, at the 2017 Medtrade. "People wanted full-on demos one hour before closing. The cash giveaway helped."
Medtrade is scheduled for Oct 15-17, 2018, at the Georgia World Congress Center in Atlanta. Early Rates are still in effect, and they offer discounted rates over day-of-the-show prices.
"Last year, to qualify for the $5,000, attendees essentially had game cards that had to be stamped by 10 different exhibitors," said Kevin Gaffney, group show director, Medtrade. "Attendees [not exhibitors] dropped their cards into a bin by 4:40 p.m. on Wednesday, the final day, and we pulled the winner just a few minutes after that. We are still finalizing the process for 2018, but it may be something similar. Stay tuned for more information in Medtrade Monday."
Register for Medtrade 2018.