ATLANTA – Golden Technologies has been a stalwart exhibitor at Medtrade over the last three decades, often adorned with an American flag to remind providers of the company's made-in-America ethos. This year, Golden will boost its already considerable presence with an official Show Sponsorship when Medtrade convenes Oct 15-17, 2018, at the Georgia World Congress Center in Atlanta.
C.J. Copley, executive vice president, Sales & Marketing, has helped to shepherd Golden's iconic brand into a modern mindset that still values old school face-to-face relationships. HME providers appreciate Golden's remarkable quality and dealer support, and Copley sees Medtrade as the ideal venue to cement the company's philosophy in person. Medtrade Monday chatted with Copley about Golden's decision to be a Show Sponsor, and expectations for the remainder of the year.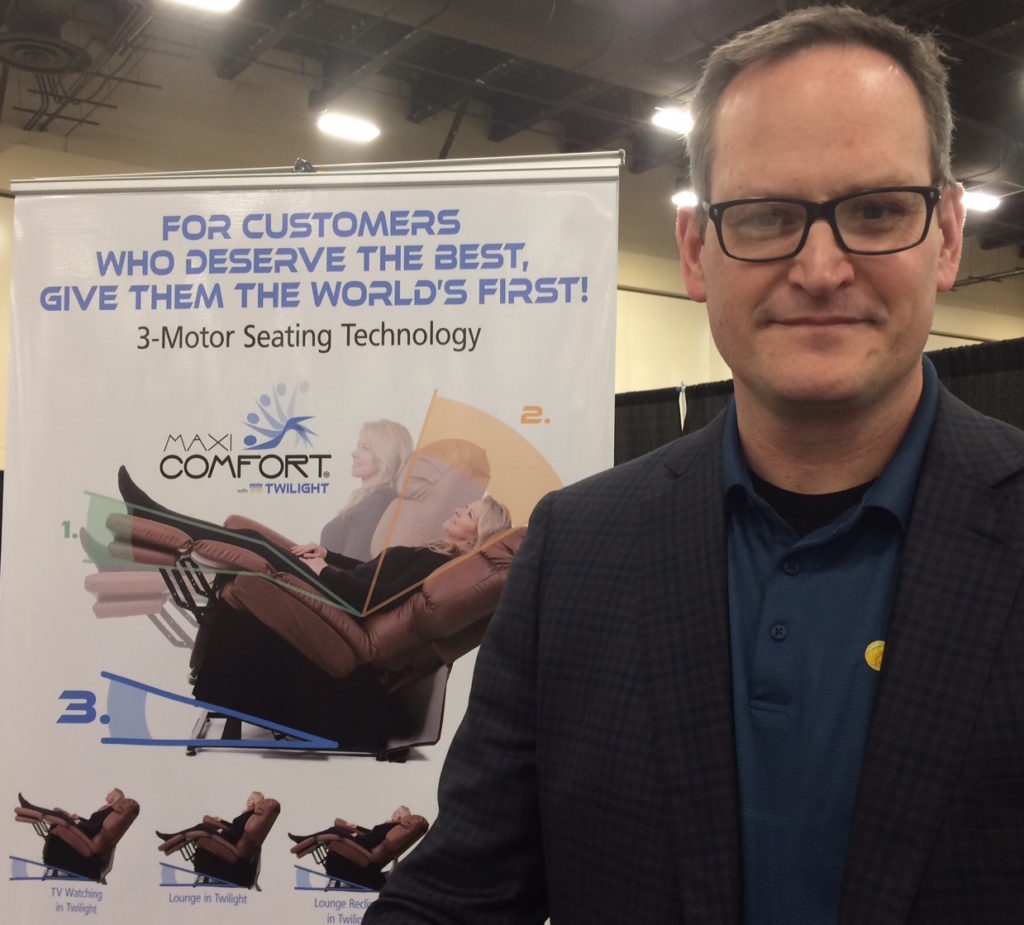 Medtrade Monday: Why did you decide to do the show sponsorship?
C.J. Copley, executive vice president, Sales & Marketing, Golden Technologies, Old Forge, Pennsylvania: Golden has attended Medtrade shows regularly for over 30 years. The show is a rock and so is Golden in this industry. We chose to sponsor the show this fall to help lead our retailers to more education that will help them succeed. They'll be better off by attending, and we wanted to set that example for them.
Medtrade Monday: What is your level of optimism?
Copley: Thanks to the support of our thousands of retailers, as well as our exclusive Flagship retailers, we think Golden and our retailers are poised to help more people in America maintain their independence and enjoy a new level of patented comfort with our innovative technology.
Medtrade Monday: What new products and/or updates do you have planned for the show?
Copley: The show is always a great opportunity for us to launch innovative new products. Last fall we introduced the world's first three-motor seating technology in our MaxiComfort with Twilight power lift recliner. It was received by retailers with overwhelming enthusiasm. We have so much to launch at this year's show in October and can't wait for Medtrade attendees to try them out first.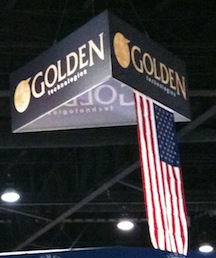 Medtrade Monday: Why are face-to-face trade shows still important in today's digital age?
Copley: Nothing replaces the experience of the face-to-face interaction gained by attending a show. Rich Golden, our CEO, and our entire executive management team, looks forward all year to these opportunities to meet with our retailers to present themselves and our products in person.
Medtrade Monday: Are there any operational/manufacturing/leadership changes at Golden worth mentioning? If so, what are they? 
Copley: We are adding more manufacturing lines because of the demand we're experiencing. People want more made-in-the-USA products. We are very proud of our history and ability to provide consumers with advanced power lift and recline seating options. We also provide our retailers with profitable products and effective selling tools, unlike any other manufacturer.