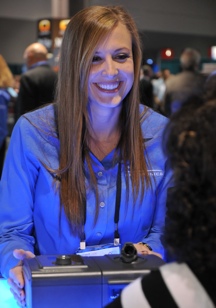 ATLANTA – Even in a digital age, the face-to-face meeting is alive and well. The key is to make the trip worthwhile.
One way to guarantee a productive trip is to schedule your vendor/client/educational outing at Medtrade, the nation's premiere HME event, scheduled for Oct 26-29 at the Georgia World Congress Center in Atlanta. Any vendor currently exhibiting at Medtrade (see full list HERE) can give you a free pass to the showroom floor; all you have to do is ask.
Networking events are the perfect place to meet old friends, make new ones, and collect valuable knowledge. For example, the Audit Happy Hour costs only $30, which includes an open bar and plenty of experts who are ready and willing to answer questions. See below for more information and registration details.
The Audit "Happy" Hour – New for Medtrade
Sponsored by: ACU-Serve
Oct 26 • 5:30 pm – 6:30 pm
There's not much happiness when it comes to audits – unless you're figuring out how to navigate them. We're making it fun by giving you that opportunity, and a chance to meet with experts at a relaxed networking reception. So grab a glass of wine or beer (audits do drive us to drink, right?!), and meet with audit experts at this unique Q&A and networking opportunity. Click Here for more information.
Click the link below to register for Medtrade 2015. Early registration rates available until Sept 18.
http://registration.experientevent.com/showMTH151/default.aspx?flowcode=Attendee
HME Breakfast Club – New for Medtrade
Oct 29 • 9:00 am – 10:30 am
Medtrade is excited to announce a new conference experience—the HME Breakfast Club! A great way to start your day, get inspired, and meet other like-minded HME professionals — the HBC is the perfect opportunity for those of you who are eager to tackle the changing HME landscape with a positive attitude and collaborative spirit. Your ticket includes breakfast, time to chat with other like-minded HME professionals, and a keynote speaker. Learn more about our speaker, Mandy Chia, and her unique perspective on "Romancing Your Customers."
First-Time Attendee Orientation
Oct 27 • 7:30 am – 8:00 am
Is it your first time at Medtrade? As a new attendee, we invite you to Medtrade's First-Time Attendee Orientation. Grab a cup of coffee and hear tips from Medtrade veterans that will help make your first Medtrade a success. Learn how to get the most out of your expo floor and/or conference experience.
Brightree Summit: Tools of the Trade
Oct 26 • 10:00 am – 6:00 pm, session times vary
Join Brightree experts and your peers on Monday, October 26 for nearly a dozen educational sessions, as well as roundtable discussions, ask-the-expert sessions, hands-on training, and a cocktail reception. Registration also includes complimentary access to the Brightree Party at the Tabernacle on Wednesday evening (10/28).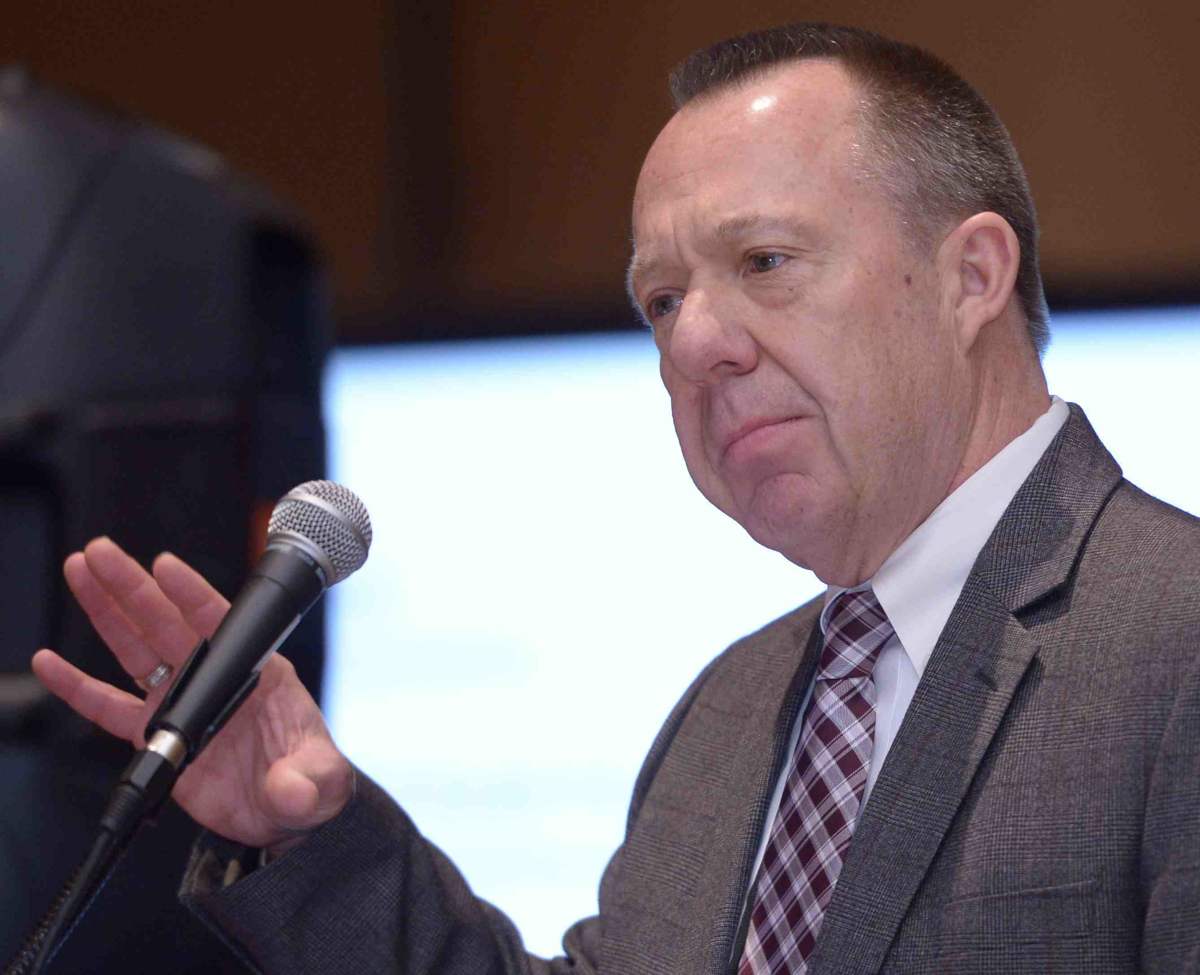 AAHomecare's Stand Up for Homecare Fundraiser Reception
Oct 27 • 5:30 pm – 7:00 pm
Metro Atlanta Chamber of Commerce
The Stand Up for Homecare reception is the premiere networking event for the home medical equipment community, and raises funds that help us build mutually supportive relationships with HME consumer/patient groups, as well as enabling outreach and educational efforts aimed at policymakers and the media. Groups supported by SUFH funds include the National Council on Independent Living, Paralyzed Veterans of America, United Spinal Association, and the American Association of People with Disabilities. These funds have also supported the development of the Save My Medical Supplies program, which has recruited thousands of individuals to help promote HME advocacy priorities. We hope that you'll make a point of being a part of the premiere networking event for the home medical equipment community. Please contact Sue Mairena at suem@aahomecare.org if you are interested in sponsorship opportunities.
AAHomecare's Washington Update
Oct 27 • 8:00 am – 9:45 am
As the largest national association representing the HME industry, AAHomecare is on the front lines in Washington, DC fighting for its members. This your chance to get the insider's perspective on what is happening now and what is up next on Capitol Hill, at CMS and where the industry is headed on its biggest issues. Stay informed, stay involved. AAHomecare speakers to include: Tom Ryan, president, Jay Witter, senior vice president of public policy, Kim Brummett, vice president of regulatory affairs and Beth Ludwick, senior director of communications.
Innovative HME Retail Product Awards
Sponsored by HomeCare
Oct 27 • 9:00 am – 10:00 am
The biannual Innovative HME Retail Product Awards, sponsored by HomeCare Magazine, honor HME products that are particularly suited for retail sale. The purpose of the competition is to promote and recognize products that contribute to providers' bottom lines though cash sales. Products will be judged on marketing support provided to suppliers, innovation, functionality, quality/durability, aesthetics/style, environmental sustainability, ease of retail set-up, and pricing.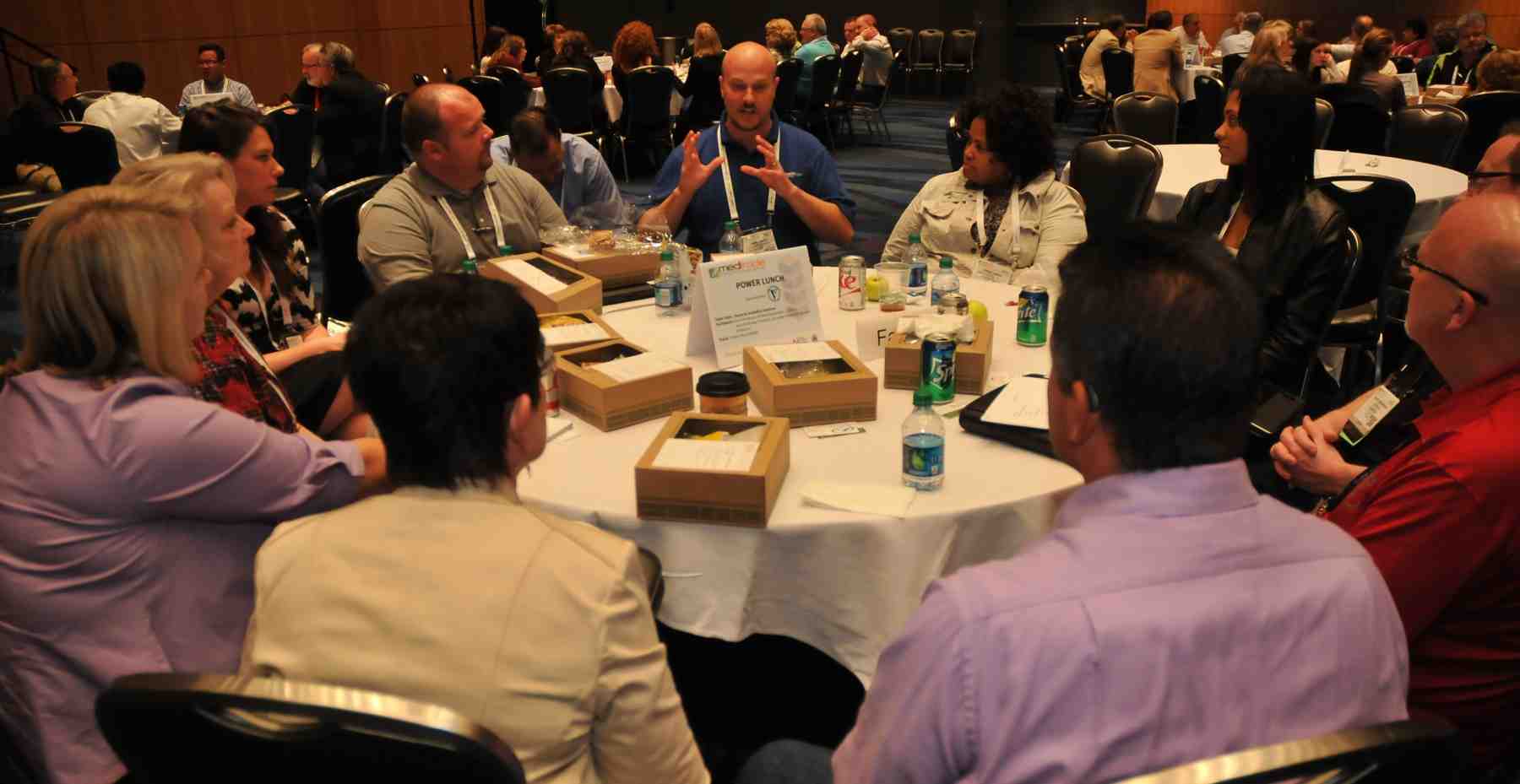 Power Lunch
Sponsored by VGM
Oct 28 • 11:45 am – 1:15 pm
Real food for thought! Fuel up on lunch and information on one of eight topics crucial to making your business survive and thrive. Grab your included boxed lunch and head your pre-selected table where the moderator will kick-off your roundtable group discussion. Learn from experts, hear from your peers, and take back solutions to your office. Tickets are available through registration and you will have your choice of the following topics: Audits, Data Collection/Strategy, Home Accessibility, Leadership, Retail, or Social Media/Web Marketing.
Moderator: Mary Ellen Conway, Capital Healthcare Group
Power Lunch Table Topics
SOCIAL MEDIA/ WEB MARKETING: Posting Content that Strikes a Chord – Simple Tips and Tricks
Facilitators: Christina Throndson, Web Marketing Manager, VGM Forbin | Beth Cox Hollingsworth,
Content Manager, VGM Marketing
Likes, shares, comments- how do I grab my customers' attention? Join our discussion on simple ways to improve social media posts for better engagement.
RETAIL: HME Retail Growth, Where Are the Best Opportunities
Facilitators: Jim Greatorex, Retail Services Business Development, VGM Group, Inc | Rob Baumhover,
Director of Retail Programs, VGM Group, Inc. | Maria Markusen, Director of Operations and Development, VGM Retail
In this interactive lunch session we will share all things that have contributed to HME Retail growth.
Product lines, marketing campaigns, and in-store experiences that have been used with success.
HOME ACCESSIBILITY: Home Accessibility Solutions
Facilitators: Jerry Kiederling, President, Accessible Home Improvement of America
During this round table discussion you will hear how to develop a successful home accessibility strategy that increases your cash flow and molds seamlessly with your business model. Join in the conversation to understand the need, evaluate the opportunity and develop the plan that will take care of your customer's needs and increase your cash flow
AUDITS: Audits: Problems and Solutions
Facilitators: Denise Leard, Attorney, Brown & Fortunato, P.C. | Wayne van Halem, President, The van
Halem Group | Kelly Grahovac, Senior Consultant, The van Halem Group.
Medicare Suppliers continue to face audits at an increasing rate. For this reason, knowing how to respond to a request for additional documentation can make or break a company. Understanding the process is the key to success. Why can an audit from a ZPIC have much more significant ramifications than an audit from a RAC? Discuss with your peers the various types of audits suppliers face and, most importantly, the best practices for responding to any audit request.
LEADERSHIP: Leadership — The Instrument for Success in HME Today
Facilitators: Miriam Lieber, President, Lieber Consulting LLC
The combination of accountability measures and people skills are foundations for success in today's HME business. Running a company without goals and expectations is no longer acceptable. To ensure viability and prosperity, standard levels of performance and coaching from the leaders is imperative. Share in a lively discussion about the true art of leadership in HME.
USING DATA: Fighting back against Standard Reports
Facilitator: Ryan McDevitt, Partner, Laboratory Tactical Consulting
Asking questions of your data is more complex than just analyzing it. This table discussion will be based around using the data that comes out of your software systems and arranging it so that it can be better understood and discussed. All questions are welcome! We'll base most discussions around Microsoft Excel or other platforms most common to providers.