LAS VEGAS – With the holiday season in full swing, it's hard to fathom that Medtrade Spring is but two months away, with an earlier-than-usual start on the leap year date of Feb 29, and running to March 2, 2016. Medtrade Spring will again be held at the Mandalay Bay Convention Center in Las Vegas.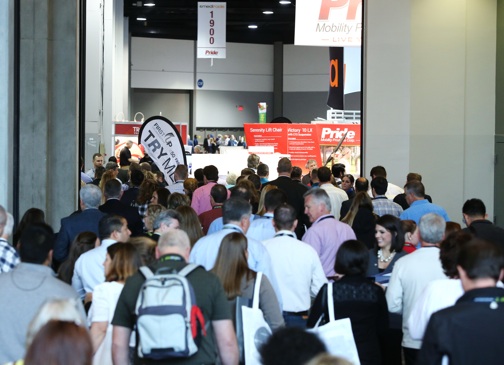 For HME providers looking to springboard into another crucial year, Medtrade Spring is the premiere opportunity to attend educational sessions covering topics such as audits, business operations, legal issues, Medicare, retail sales, marketing, strategic planning, and market trends.
"Hundreds of exhibitors and leading manufacturers will display and demonstrate some of the most innovative products in HME," says Kevin Gaffney, group show director, Medtrade. "Don't miss the chance to connect with industry professionals and gain valuable information to enhance your business strategies. It's our hope that the earlier start date will provide that key bit of inspiration to power providers through the new year and on to Medtrade in the Fall."
Register today at the links below.
Click Below to See Pricing
https://medtrade.com/spring/attendee/pricing.shtml
Click Below to Register
https://registration.experientevent.com/showMTH162/default.aspx?flowcode=Attendee