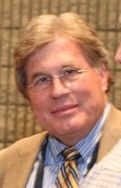 AMARILLO, TX – The second part of this article is focused on provisions of the Department of Health and Human Services and the Office of Inspector General's (OIG) Work Plan for 2016 that relate specifically to durable medical equipment (DME) items and services. As previously discussed, the Work Plan was released in early November and discusses areas of interest to the OIG in enforcement for the upcoming year.
In part, the OIG seems to be focused on less-utilized, but more costly, supplies, such as ventilators. It is not surprising that ventilators are going to be scrutinized by the OIG, given the increase in dispensing of ventilators (noted to be 127 percent in the Work Plan) and recent guidance from the Centers for Medicare and Medicaid Services (CMS) and its contractors regarding the medical necessity of ventilators. The OIG will examine trends in use and billing for ventilators, as well as for continuous positive airway pressure devices and respiratory assist devices. The OIG also intends to evaluate the effect of competitive bidding on billing for ventilators.

The Work Plan also identifies osteogenesis stimulators as an area of inquiry, as OIG reports that Medicare payments from 2012 – 2014 were $286 million. Osteogenesis stimulators are currently categorized as "inexpensive and other routinely purchased items," which means beneficiaries have the option to purchase or rent the products. The OIG will look into establishing capped rental guidelines and removing the purchase option for osteogenesis stimulators. The agency will also determine whether the Medicare program can achieve savings through capped rentals of certain power mobility devices, rather than lump-sum purchases of those same devices.
With regard to orthotics, the Work Plan indicates that the OIG will examine the reasonableness of Medicare reimbursement for orthotics compared to reimbursements from other payors. The OIG anticipates "aligning" the Medicare fee schedule with reimbursements from other, non-Medicare payors. Supplier compliance with Medicare coverage requirements, including medical necessity, will also be evaluated for power mobility devices.
Nebulizer machines and associated drugs, which the OIG indicates have an improper payment rate of 42 percent, are also a subject of inquiry in 2016. The OIG is concerned that claims for nebulizers and associated drugs may not be medically necessary and may not comply with CMS' coverage requirements.
The OIG is also going to investigate the effectiveness of Medicare's claim edits to prevent inappropriate payment for diabetic testing supplies. Specifically, it seems that the OIG will evaluate if and how the claim edits prevent payments to multiple suppliers and payments for refills that are not specifically requested by beneficiaries or their caregivers.
And finally, the OIG will look at a number of other issues concerning DME, including access to DME in competitive bidding areas. The Work Plan states "[a]necdotal reports show that competitive bidding has led to reduced access to DME and, in turn, compromised the quality of care beneficiaries receive." We look forward to seeing the results of the OIG's investigation into this issue in particular. As required by law, OIG will also conduct some post-award audits to evaluate the competitive bid program process and pricing determinations.
Jeffrey S. Baird, JD, is chairman of the Health Care Group at Brown & Fortunato PC, a law firm based in Amarillo, Tex. He represents pharmacies, infusion companies, HME companies and other health care providers throughout the United States. Baird is Board Certified in Health Law by the Texas Board of Legal Specialization, and can be reached at (806) 345-6320 or jbaird@bf-law.com.
Elizabeth H. Jepson, JD, is an attorney with the Health Care Group at Brown & Fortunato PC, a law firm based in Amarillo, Tex. She represents pharmacies, HME companies, hospitals, and other health care providers throughout the United States. Jepson can be reached at (806) 345-6312 or ejepson@bf-law.com.