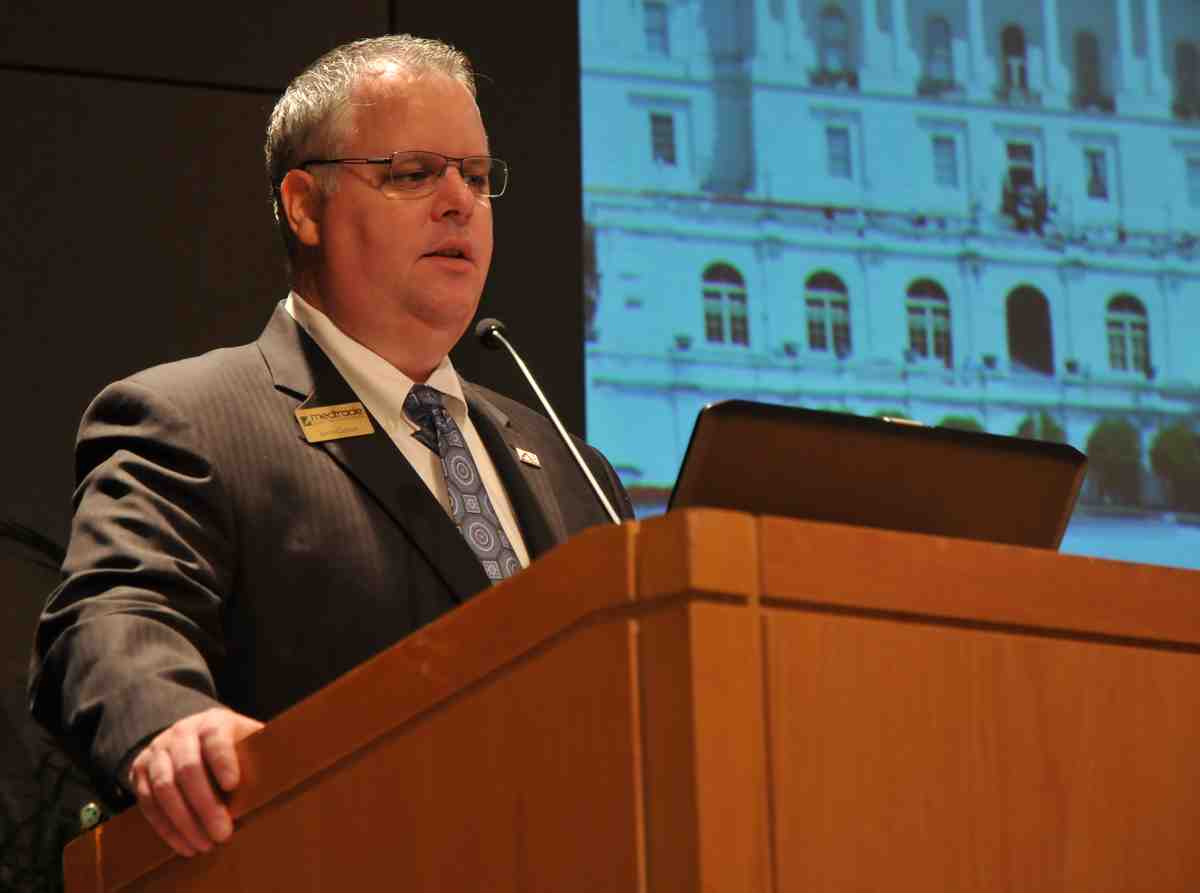 ATLANTA – Many of you may be reading this as you prepare for day one of Medtrade, the nation's premiere HME event. Exhibitors are on site and building the "temporary community" that is the Expo Floor. Attendees will be able to walk the floor tomorrow (Tuesday, Oct 27) from 10:00 a.m. – 4:00 p.m. On Wednesday, the floor is also open from 10:00 a.m. – 4:00 p.m., and on Thursday the floor is open from 10:00 a.m. – 1:00 p.m.
Many preparations behind the scenes have brought us to this point, and now it's time to experience all that the show has to offer. If you are able to make the trip to the Georgia World Congress Center, you are still welcome to buy passes at the Registration Desk in Building C.
In addition to all the home medical equipment/software on display, Medtrade is about the people who provide service to their patients and clients. With that in mind, we have dedicated this Medtrade to Van G. Miller, the founder of the VGM Group, who passed away last week at the age of 67. We will honor Van with a slide show and remembrances during the AAHomecare Washington Update, scheduled for 8:00 a.m. – 9:45 a.m., on Tuesday, Oct 27.
Also during that time, we will honor Sheldon Prial, our long-time Medtrade Ambassador. Shelly is almost 90 years old, and his zealous advocacy for the industry is legendary. We will wear bow ties on Tuesday in honor of Shelly to pay homage to his signature fashion statement.
These events, and events throughout the week, will no doubt add up to an emotional, and hopefully productive week. Go to medtrade.com to learn all about the educational sessions and networking events, many of which still have a little space available.
When you're getting your badge at the Registration desk in Building C (Georgia World Congress Center), ask about networking/educational opportunities such as: The Audit Happy Hour; The Stand Up for Homecare Reception; The Power Lunch; and The Breakfast Club.
A sincere thank you goes out to everyone who made the trip to Atlanta, and I encourage you to take advantage of all of your time at Medtrade. If you were not able to make it to Atlanta this year, I hope to see you at Medtrade Spring in Las Vegas, scheduled for Feb 29-March 2, 2016.
Kevin Gaffney is group show director, Medtrade.